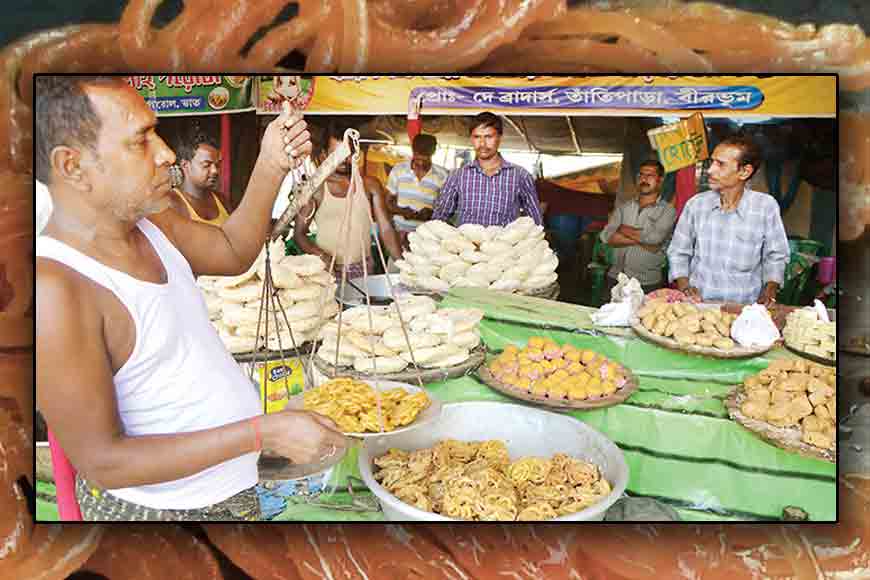 Patharchapri fair of Birbhum is famous for its Urs festival. And there is one family of Birbhum, who have a special connect with this fair. They are the Dey family of Tantipara, who come every year with their century old Jalebis, that are sold at the fair and also offered to Daatababa of the Dargah. Their forefather Dwariknath Deystarted this Jalebi making and down generations without their prepared sweet, the festival doesn't start. It is believed Dwarikanath had offered his jalebis to Daata babaand he loved it so much that since then the festival doesn't start without the jalebi offering. So even today, the Dey family sets up their stall at the fair and every devotee buys the jalebis and Shinni from their stall to offer to Daata baba. This Siuri locality is famous for the Daatababa Urs Festival.
Since last decade this Urs festival of Siuri has gained a lot of popularity both in India and abroad. Hundreds of devotees from across the country and from districts like Murshidabad, attend this festival and they all look forward to the Dey family's Jalebis. Even today the tradition of offering the first Jalebi to Daatababa is done. The preparation of these sweets starts almost a month before the festival. The pulses and rice are ground and stored in containers. They have a special recipe handed down generations. Not just jalebis, over the years the family is also preparing 22 different kinds of sweets that are found at the stall. If you ever happen to be at Tantipara in Birbhum do not forget to taste their century old Jalebis!
with good food and good books.