'India has always been my canvas.' But, on every Durga Puja, no matter which part of the world he was in, Pranab Mukherjee's heart always yearned to go back to his motherland. For him Durga Puja was homecoming to his village in Mirati of Birbhum. But this year, the village that performed Maha Mrityunjay Yagna, for the well-being of the son of the soil, will probably not celebrate Durga Puja like they always did in the Mukherjee household with their favourite Poltu da at the helm of affairs.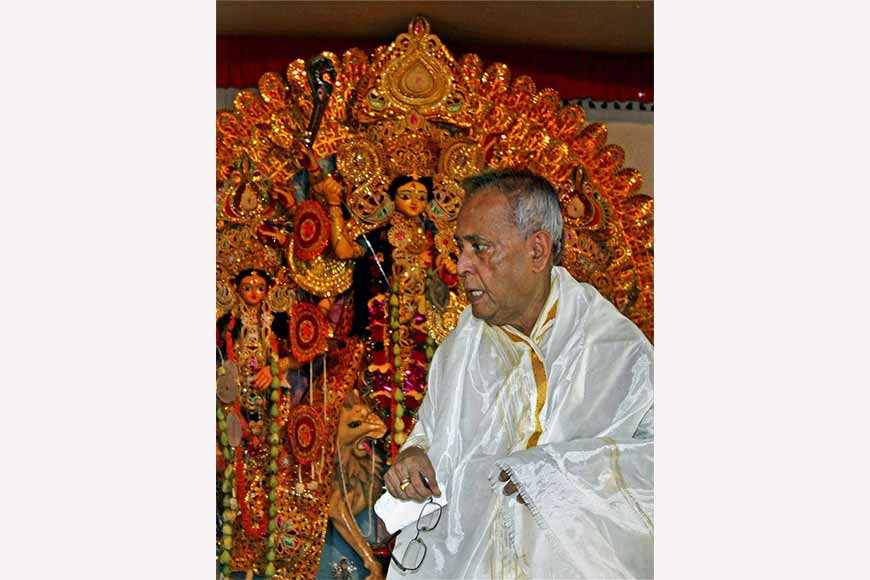 Former President Pranab Mukherjee at his ancestral home in Mirati, Birbhum
In various interviews to the media, Pranab babu often said he still considered himself as a village boy and relived how idols used to be constructed at the temple inside their house. As a child he had a lot of curiosity and interest surrounding the Durga Pujo. How he used to count the number of days remaining before the Puja. That child-like yearning always made Pranab Mukherjee visit his home wherever he was and even as President of India he used to come to his beloved village and conduct the Puja himself.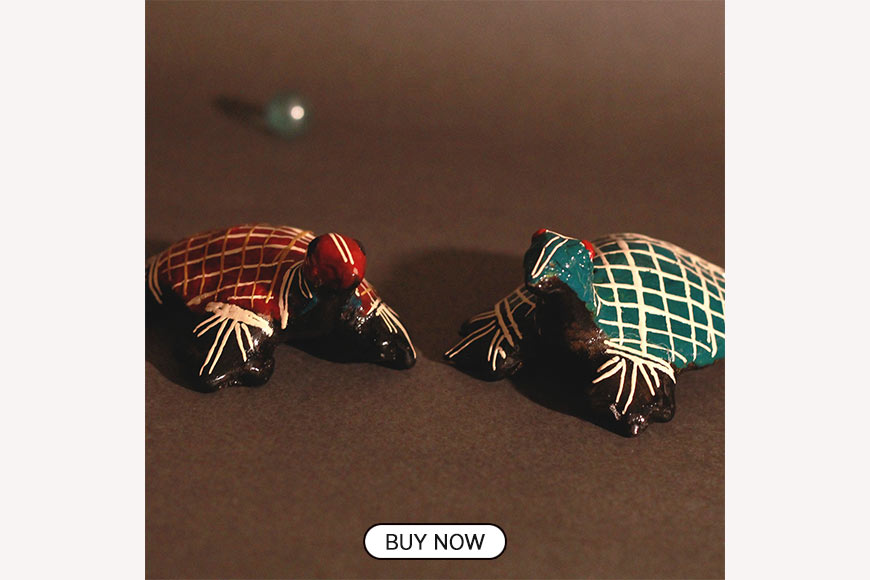 In his ancestral home, he was lovingly called 'Poltu Da.' The Mukherjee household's Puja is more than 117-year-old, started by his great grandfather. After his elder brothers retired to age, Pranab Mukherjee and his son had taken over the responsibility of the family tradition. It was only once that he missed the pujo, the year he represented India at the United Nations General Assembly session. Even when he was President and there were huge security concerns, he still visited Mirati and his house was always open for guests and visitors. He preferred to remain the simple country lad, who had to 'wade through water to commute to school'.
The Durga Puja held at the ancestral home of Mirati was done in the traditional way. Pranab babu used to follow all rituals in the same way as it was handed down generations, except the goat sacrifice that had stopped during his father's time. Their pujo had an intimate charm that is not found in city pujos. He always believed 'Bengal was an Assimilation of Cultures.' And Durga Puja was such an event where all came together and often he told the media that India can learn from the inclusive ideals of Bengal where the largest festival Durga Puja was not a religious event, but had turned into a community festival. Mirati will surely miss their illustrious son this year.
Story Tag:
Pranab Mukherjee, Birbhum