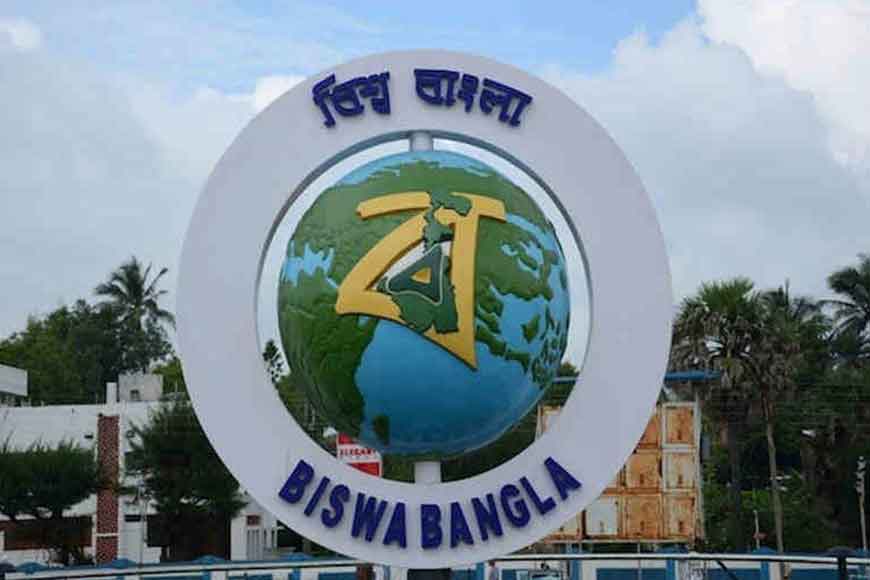 Biswa Bangla, West Bengal's official logo, echoes the heartbeat of the state — its art, craft and culture. Chief minister Mamata Banerjee herself designed the logo for Bengal, keeping in mind requirements of an umbrella brand for all campaigns for the state's indigenous products and named it 'Biswa Bangla.'
After 30 years of Left Front rule, the state was left high and dry with total stagnation in the industrial front. There was a 97 per cent decline in industries since 2010. Immediate action had to be taken to reverse the situation and win the trust of industrialists and prospective investors. New industrial policies had to be formulated and once again, Banerjee took the initiative to revive the dormant industrial sector. After a successful industrial meet with top business honchos in Mumbai, she was quick to realize the need of the hour. Like, the then-Gujarat chief minister, Narendra Modi, she understood she would need to mobilize the marketing, PR machinery and the media blitz to build the image of the state and attract investors.
In 2013, she created and floated the concept of 'Biswa Bangla Brand' along with the logo at a Cabinet meeting. Initially, the government planned to revive the micro, small and medium enterprises (MSME) sector. This sector forms a major part of the state's industrial platform.The concept was to bring together the diverse small industries of the state under one umbrella which would enable better coordination, promotion and marketing of their products, not only within the country but worldwide.
Initially, the initiative was aimed at reinvigorating and promoting the state's handloom and handicraft products. With seven operational stores under the aegis of Biswa Bangla that came up since 2014, a turnover of Rs 15 crore was recorded in the very first year. Over time, the trademark logo has been used exclusively and extensively from state government advertisements to government-owned buses, making it the most identifiable mark of West Bengal. The Biswa Bangla brand has already conquered foreign shores and its journeycontinues to tread on virgin lands and expand Bengal's scope in every sphere.
In fact, the success story of brand Biswa Bangla within such a short span was noticed by other states as well and a couple of them were keen to study and adopt the business model of Biswa Bangla. The Rajasthan government sent a consultancy team to Kolkata to study its operations. The principal secretary of Uttar Pradesh's Khadi & Village Industries paid a visit to the city to see the model and the Odisha government showed interest and made preliminary enquiries.
Brand Biswa Bangla,is not just where the world meets Bengal, but also reflects the age old saying: 'What Bengal thinks today, India thinks tomorrow.'