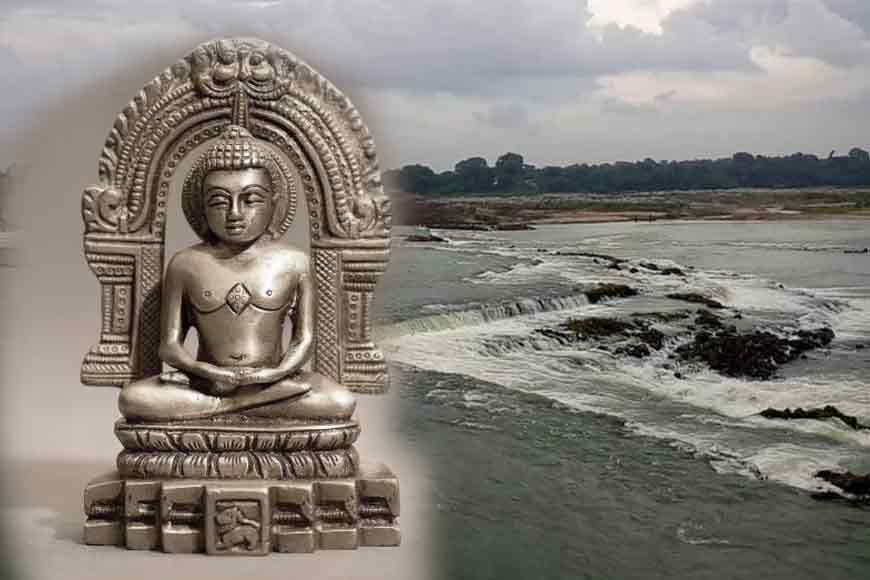 Located on the northern flank of Kangsabati (Kansai) river, the district of Purulia is steeped in history. Jaina Bhagavati-Sutra of circa 5th-century A.D. mentions that Purulia was one of the 16 Mahajanapadas and was a part of the country known as Vajra-bhumi in ancient times.
Recently, Tum-Jhalda area under Beldi village of Arsha Block was rife with excitement as the news of discovering 'hidden treasures' on the bed of Kangsabati River spread like wildfire. Local villagers rushed to the riverbank to witness the spectacle. As it turned out, remnants of a 1,000-year-old terracotta architecture was discovered. After a thorough inspection, archaeologists have opined the terracotta structure is typical of ancient Jain architecture.
An expert on folk culture and conservator of Jain customs and traditions inspected the findings and suggested the terracotta constructions were built in the Deoul or Shikhar (is a local term for the tower of a temple) style prevalent in the 10th-11th centuries. As the river changed its course, the entire area was engulfed by Kangsabati River and the shrines were inundated and lost in the erosion.

Purulia has long been a rich cultural zone as this land came under various cultural influences at different periods of history right from the 6th century BC when Jaina Tirthankara Mahavira—as reported in the Kalpasutra, passed through this land. The site was discovered by chance by locals who usually take the short route to walk across the silted basin of the river and reach the other end of the riverbank. After the site was discovered, the villagers submitted a letter to the Block Development Officer (BDO) to begin excavation work in the area.

There are many such historical sites of ancient Jain civilization spread along the banks of Kangsabati River. Deulghata, literally meaning "the land of temples" and is considered as one of the rich heritage sites of Purulia as it bears marks of ancient Indian history, especially Jainism. There were three brick temples out of which two are extant at present. The third one, which was the biggest of the three, collapsed a few years back. Standing on the bank of river Kansabati, in Jaipur Boram village, almost 30km from Purulia town, it draws tourists from all over the world.