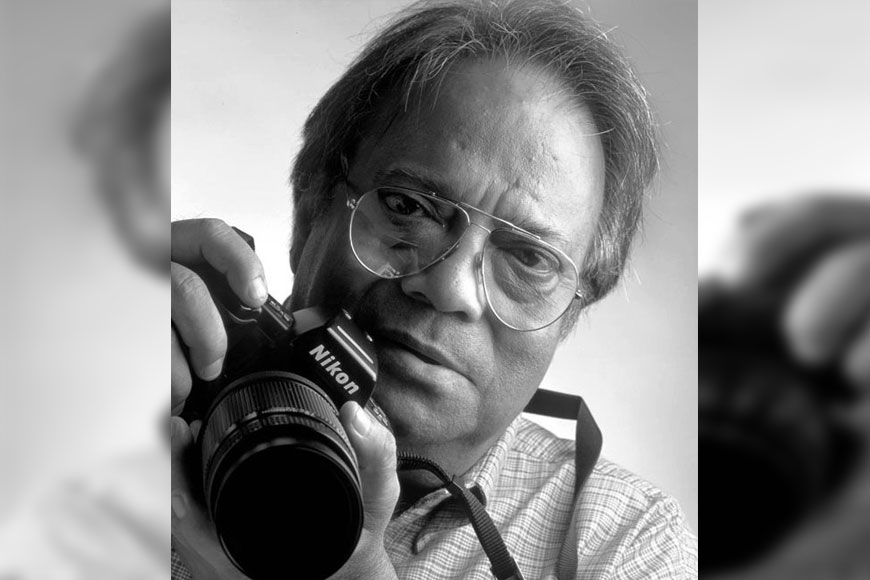 He has been Satyajit Ray's photographer for long 25 years. He had captured the world famous Oscar Winning film director in different moods and these photographs had been showcased in a travelling exhibition with a world premiere on 20th June, 1991. Nemai Ghosh was indeed a photographer par excellence.
The photographs had presented Ray in various moods – at work, in thought, pensive, joyful, probing the frame through outstretched palms, talking to sadhus at Varanasi's ghats, stooping over a chessboard on a film location, in profile holding his fingers to his chin, caught at home with a book in his hand, looking through the lens of his still camera, and many more. Once asked what made him follow Ray like a shadow for decades with his camera, freezing his moments in time for eternity, Nemai Ghosh had replied, "I was in a trance, such was the power of his persona. I was mesmerised by this towering persona, his ability to get sucked into his work so much that he forgot that I was always there, photographing him every minute in time. I did a lot of work to span theatre also during that time as I am originally from theatre. But that was like an off-shoot which became a subject later on. The eye of my camera and my own eyes behind the lens was focussed on Manik-da."
Born in 1934, Nemai Ghosh was Satyajit Ray's official photographer since 1969 when Ray was working on Goopy Gyne Bagha Byne. But though he is most famous for his photographs of the master filmmaker, Ghosh has also worked extensively for other filmmakers and other subject areas such as Bengali theatre, the city of Calcutta, on Uttam Kumar, Suchitra Sen and a host of other subjects that have been published as coffee table books in India and beyond.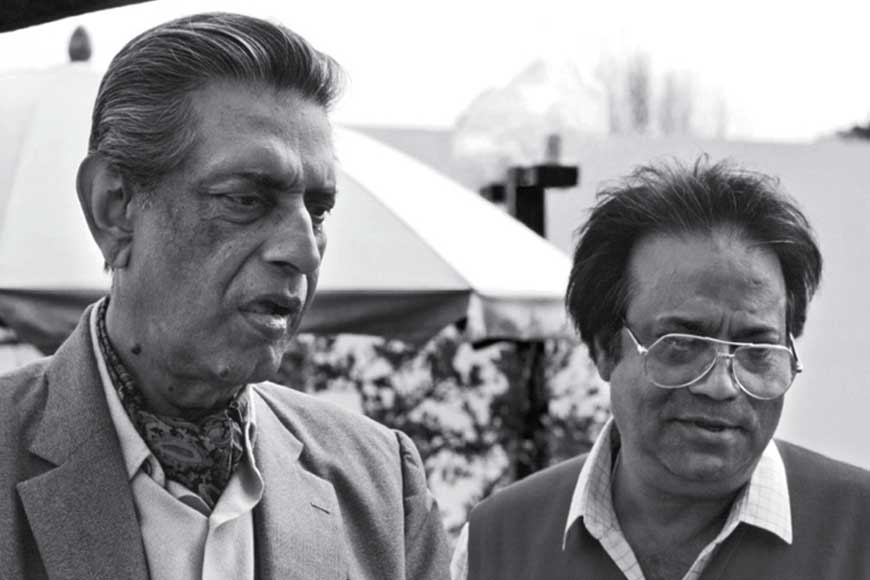 Way back in 1991, a photo-biography on Satyajit Ray was published under the title – Satyajit Ray at 70. It documented a collection of B & W photographs of the great master of celluloid taken by Ghosh. He also wrote a book about his feelings and experiences in Bengali called Manik-da. The book is a collector's item. Delhi Art Gallery had digitized Ghosh's work and presented around one hundred and seventy archival prints at the Harrington Street Art Centre in Kolkata.
Ghosh had also documented the making of films such as Jukti Takko Gappo by Ritwik Ghatak, Interview, Calcutta 71 and Ek Adhuri Kahani by Mrinal Sen, Paar by Goutam Ghosh and Ijjodu by M S Sathyu. Ghosh has also photographed great master artists Jamini Roy, Ramkinker Baij and Benodebehari Mukherjee over the years 1969 and 1970. He went back to his interest in documenting master artists from 2002, photographing more than 30 major Indian painters and sculptors at work, resulting in a massive suite of photographs of the best minds in contemporary Indian art at work.
And beyond everything Nemai Ghosh loved Calcutta. In his own words: "I hear a lot about this city. Some call it a city of poverty and despair. Some find it to be one of politics and rallies. And there are many who believe in its deep root in art and culture. Whatever be the case, I find life here, and love. What draws me to Kolkata is the human element and its spontaneous expression. Every moment of the city distils a narrative of epic possibilities and I, as a flaneur, have framed all of that. From the alleys to the highways, my lens has been doing its job. It is not a comprehensive, definitive compendium of Kolkata. Neither is it meant to be one. It is my Kolkata, the way I have seen it evolve through time."
Story Tag:
The man who captured Satyajit Ray in different moods