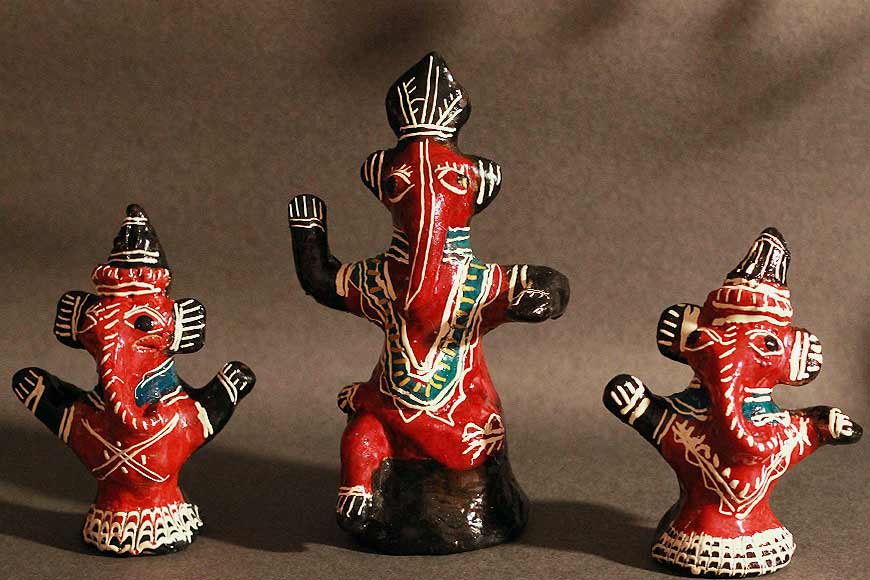 This is a story about the power of one. One man's struggle to keep alive a dying art. Depressingly familiar though that sentence may sound, 62-year-old Brindaban Chanda of West Bengal's Purba Medinipur district is also an embodiment of hope. Hope that his passion and dedication will help his art survive.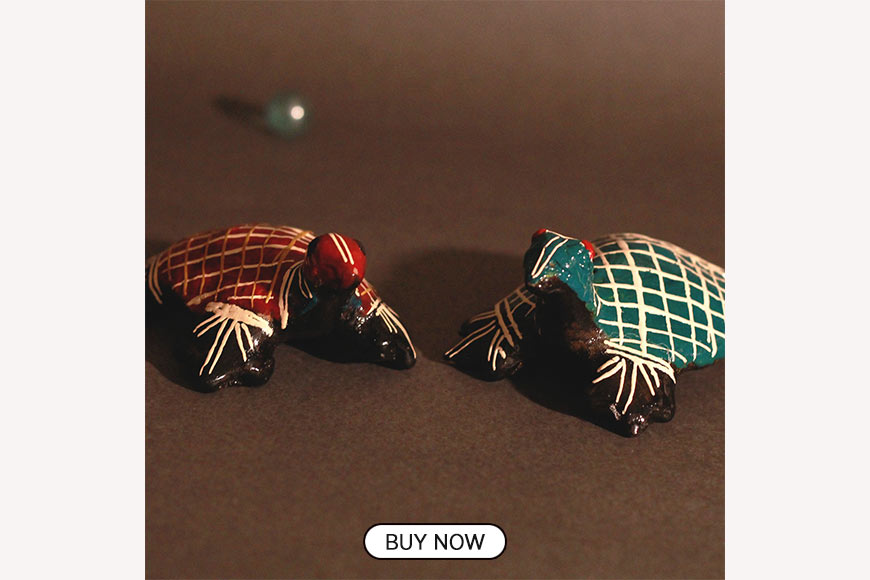 The red-green duo
What is this art? Simply put, Brindaban Chanda crafts lac dolls, or 'galar putul' in Bengali. However, the nomenclature is slightly misleading, since these are not simply dolls made of lac. They are the outcome of a complex, painstaking process that requires intense attention and large doses of patience.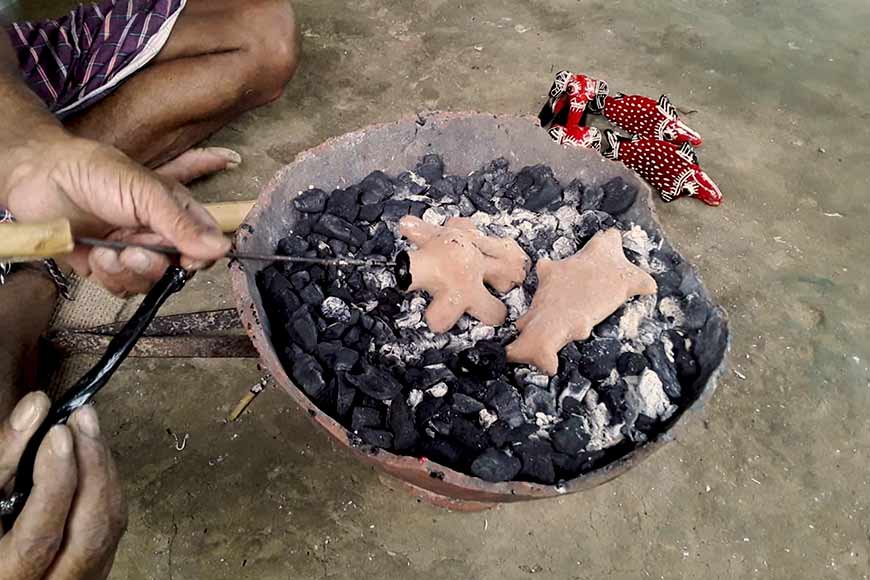 The making
In Chanda's own words, "First, you break a termites' nest for the clay. Soak this clay in water for three days and allow it to ferment. Get rid of any twigs and gravel that may be present in the clay, and then craft the dolls." Once crafted, the dolls need to be dried first in the shade, and then in the sun. Then they are fired in a clay oven using a fire made of cowdung cakes. At this stage, they are ready to be painted.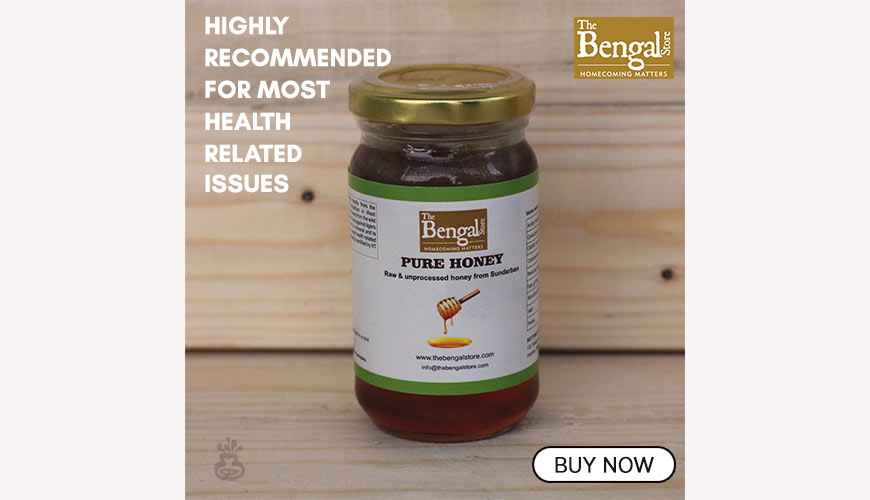 It is the painting process that uses melted lac in different colours, as the dolls are held with tongs over a coal fire and the colours applied. "I then use the threads from the lac to create designs on the dolls, including eyes and mouths. Finally, after I have cooled them for 5-10 minutes, they are ready for the market," Chanda explains.
Power of three
The result: brightly coloured, wonderfully textured, exquisitely polished miniature dolls of deities, animals, humans, you name it. Eco-friendly and entirely handmade, too.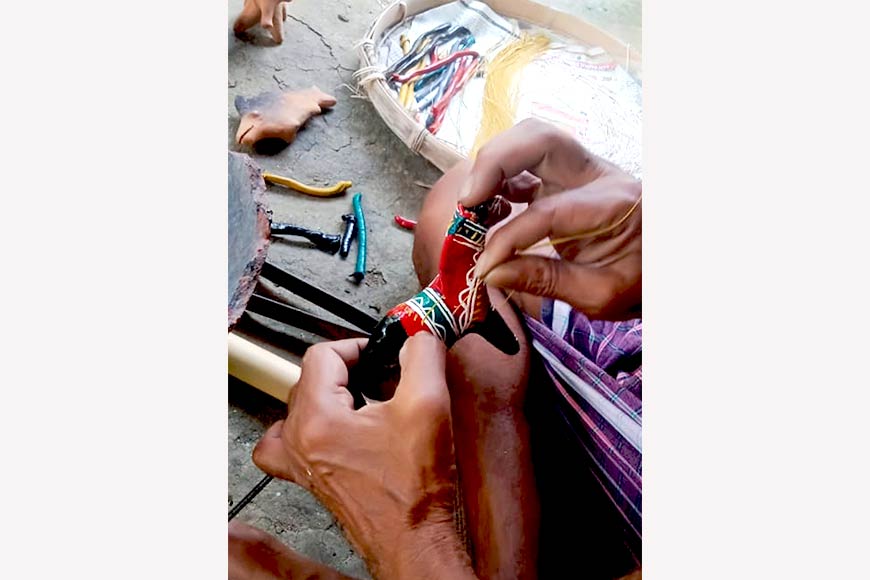 Hard work in progress
However, the intricate craft is labour intensive and commercially less rewarding than the 'shankha' (conch shells and its derivatives, such as the white bangles made of conch that many married Bengali women wear) business, which is the traditional trade that Chanda's family and most of his neighbours are now engaged in. "Many people in this area (Patashpur 2 block) still know the art of making 'gaalar putul', but I am the only one still making these dolls. My own children have not followed me into the trade," says Chanda.
With age slowing down his powers, Chanda can nevertheless produce a batch of approximately 100 dolls in a fortnight. Today, though, termite nests are harder to find, so he makes do with other kinds of clay. Particularly for the workshops he conducts in many cities of the country, which have currently been suspended owing to the Covid crisis.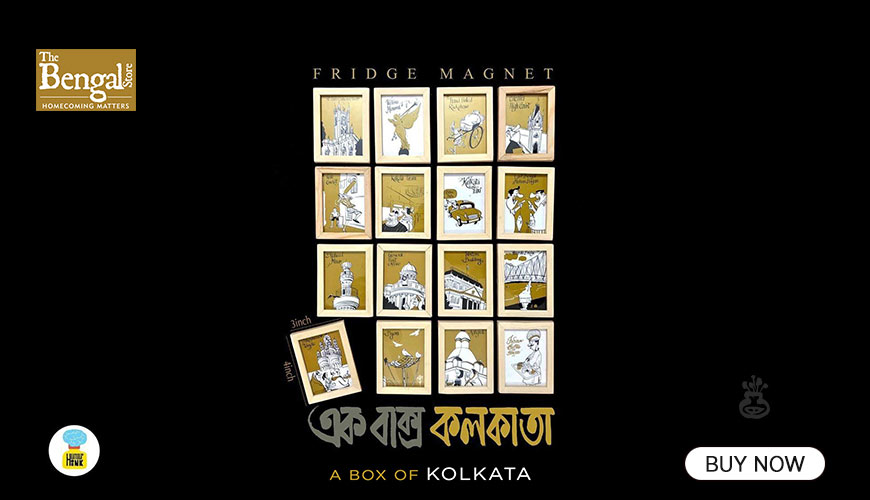 Not just workshops, Chanda was also appointed art and crafts teacher at a prominent private school in Kolkata, though that job, too, has become uncertain in these times. "I teach my art to young people in the cities, but I don't know how many of them will seriously take it up. Some of them learn quickly enough, but I doubt they will teach others. For most, it is just a temporary hobby," he says.
Given the increased focus on supporting local artisans and craftsmen, this traditional art of Bengal deserves all the help it can get. Not merely because the products are truly works of art, but also because this craft keeps a dying way of life alive, and reinforces our ties with our soil.