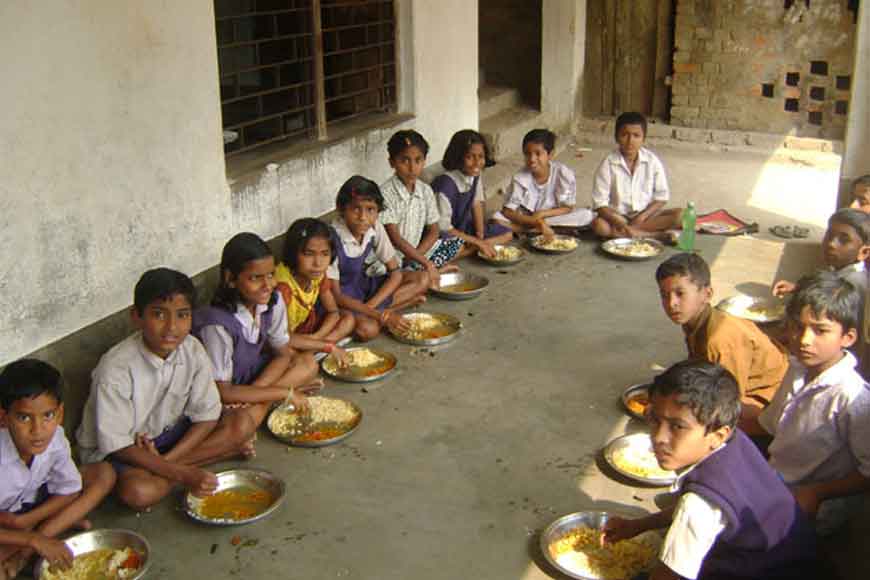 The Mid Day meal scheme has been a grand success in Bengal compared to the rest of India, for its successful implementation. But to give it a hygienic angle, primary schools in Burdwan will soon get machine cooked midday meals. Keeping the nutrition intact, these machines will help in churning out clean meals in record time and can cater to a large number of children at a time.
The District Magistrate of Burdwan, Bijay Bharati, recently came up with this unique project of mid-day machine meals to improve the quality of food and to ensure children receive enough nutrition from these meals. According to the district administration, Rs 4.48 is allotted for the meals of students of primary schools per head (excluding rice) while Rs 6.71 is allotted for meals of higher secondary schools per head. Around 5,85,000 students are provided mid-day meals. This advanced meal machine is from Coimbatore and can cook meals for 200 people simultaneously.
In the first phase, this project will be started experimentally in Gram Panchayat of Bhatar and meals will be offered to 16 primary schools and 2,500 students of four Shishu Shiksha Kendra and also to pregnant women. The entire project will be managed by a self-help group. The people who had the responsibility of cooking mid-day meals will now prepare meals through this machine and supply it to schools. The food will be sent to various schools on eco-rickshaws.