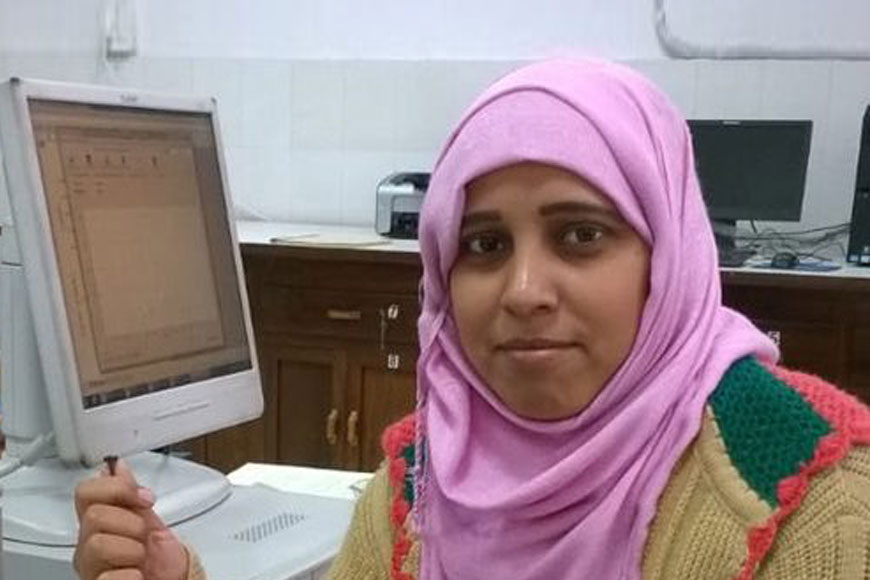 Shamima Khatoon is the daughter of an imam in a non-descript village of East Burdwan. However, instead of marrying off his daughter at an early age or sending her to a Madrasa to study only religious scriptures, Shamima's father ensured his daughter received higher education despite his meagre earnings. He realised his daughter was intelligent and could pick up studies very fast. Today, a father's dream of educating his daughter is fulfilled as Shamima is going to London to read her thesis paper at an international science convention. Her doctoral thesis paper has raised a stir in the Western World and has been carried in the prestigious science journal 'Nature.' She has got a full funded travel scholarship to London where she will read out her paper. Shamima has indeed made us all very proud.
A student of Al Amin Mission, Shamima later did her graduation in Chemistry from Aligarh Muslim University. Then she went on to do her PhD. She is now teaching at AMU and her thesis paper on protein chains has caught the eye of the scientific world. 'Nature' gives a travel grant every year to selective researchers from all over the world in the fields of Physics, Chemistry and Biology. Only 3 research fellows are chosen from across the world. This year Shamima happens to be one of these 3. Bengal's Shamima will soon be on her way with the grant to join the conference in London.
She wishes to return to her village soon and start schools in remote villages and help women and children to get educated. Shamima knows only education can drive away the darkness of social and political fundamentalism.