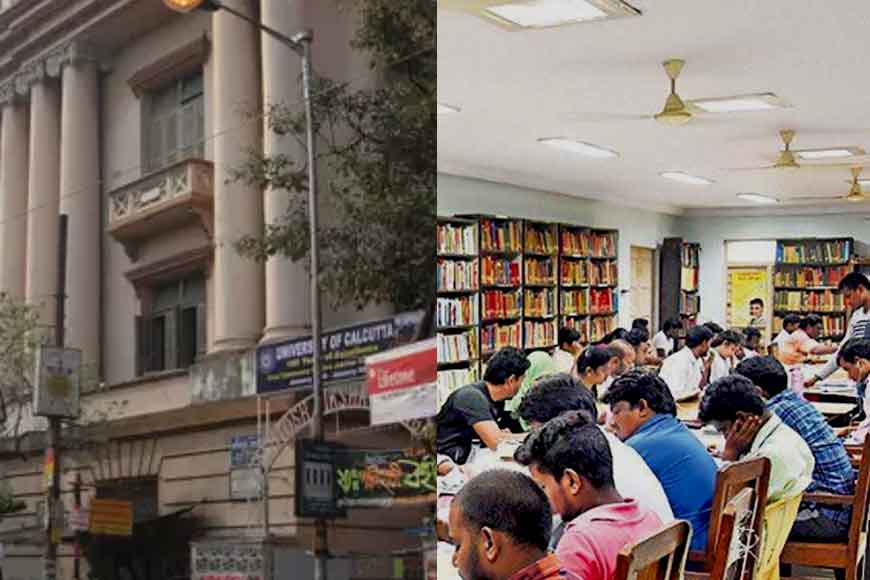 Much to the delight of booklovers of Kolkata, the library of Calcutta University, established in 1857 will be now thrown open to public. This directorate of Library and Information Science, under the State Government had approved Rs 5 crores to Calcutta University out of which Rs 2 crores has been disbursed. The remaining fund would be disbursed if the utilization certificate of the earlier amount is given to the government or if the university makes its library accessible to the public. Out of the 2 crore, the university is spending Rs 54,000 to procure new books.
Irrespective of the kind of book one needed, flocking to the Calcutta University Library was a privilege only the students and professors of the university have had over the years. Opening the library for public use will enable everyone to explore the unexplored territories in the field of arts, science and other literary fields and will create a positive impact on the College Street Campus.
The library will have a huge collection of books of various genres. There will be new corners dedicated to several new books. Novels, poetry and English and Bengali literature books, classic and modern literature are the new purchases. You can also lay your hands upon 2.5 lakh rare books from 15th century here. If you are aspiring to crack competitive test and entrance examination, the preparatory books in the libraries will make the process easier for you.
There are 12 lakhs books in hard copies available for the students. The library will also feature a screen and offer CDs. If you are a film enthusiast, the library would not disappoint you. The corner dedicated to film-related work will offer a deep insight into the word of films. Women-related academic books will be available at the women-studies corner. Anglo Indian and sports corner are added attractions. Calcutta University has one central library at the College Street Campus, campus libraries in several locations and 40 departmental libraries across many campuses. People having a valid identification will be able to access the central library from 10 am to 8pm and campus and departmental libraries from 10 am to 5:30 except holidays. Calcutta University opening its libraries for the commoners will open new avenues for the book enthusiasts of the city.