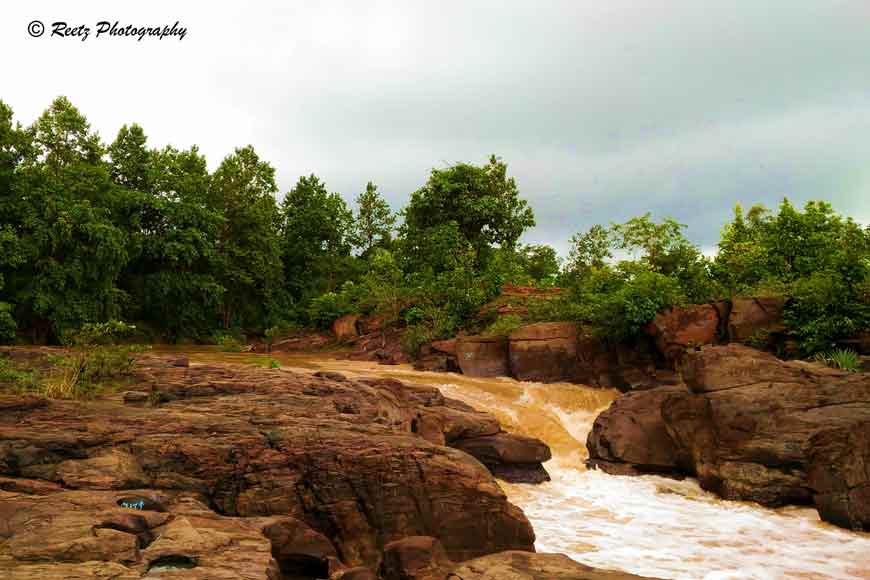 Wish to see a river gorge right here in the heartland of Bengal? Well, you must be at the Ghagra river gorge in Jhargram district, around 8 kilometers from Belpahari village. In tribal language, 'gagra' means a water-filled metal pot. The gurgling sound of water led to such naming of the falls. During British rule, Indigo merchant Fredrick Rise pronounced it as Ghagra which continued thereafter. He used to often visit the waterside riding on his favourite horse, enjoyed picnic with his associates and spent hours with the pristine nature around.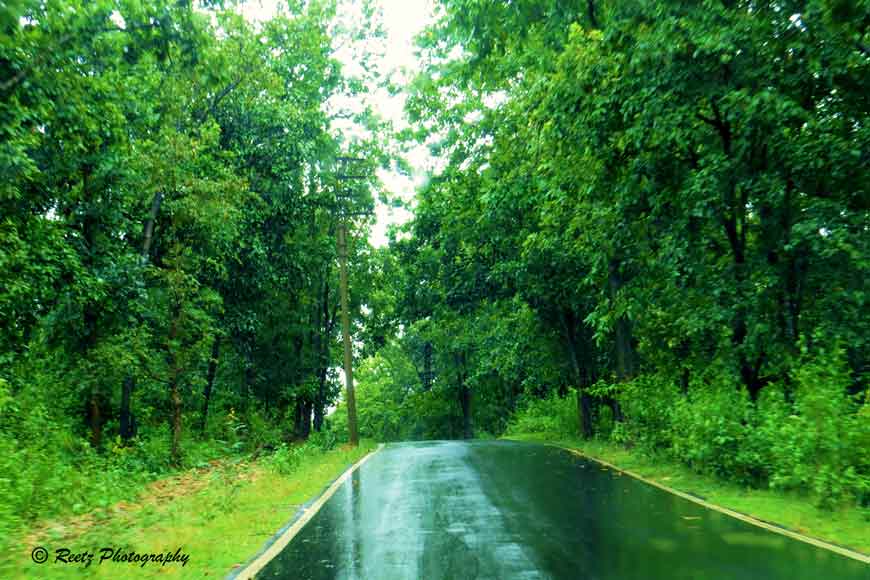 To Ghagra via Belpahari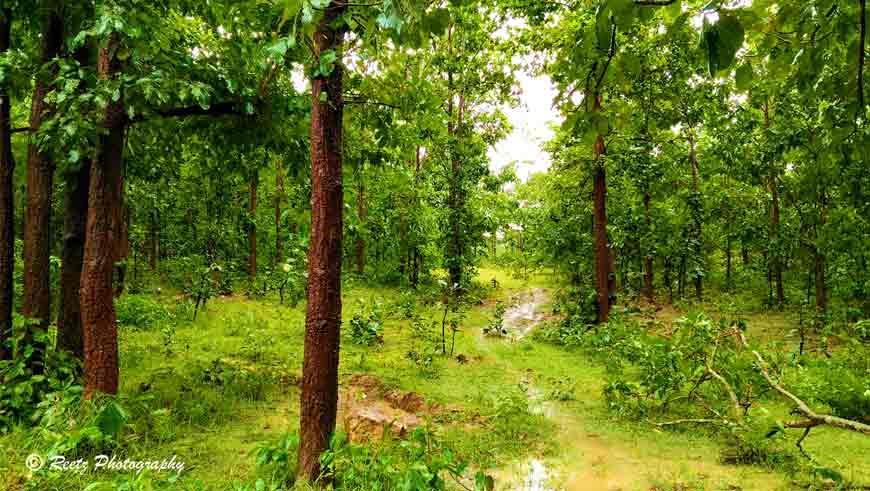 Forest drive to Ghagra
We had been there on a monsoon weekend. Not many tourists prefer this time of the year to visit forested areas. But we purposely chose the month to enjoy greens at its best bloom. Our first stopover was at Kolaghat. Right after the Rup Narayan Bridge there's an array of roadside dhabas, offering freshly prepared luchi, sabji, mixed veg and cardamom tea. From Kolaghat, the highway bifurcates into two directions – the left hits Nanda Kumar while the straight road leads to Kharagpur. The latter is the course to Jhargram.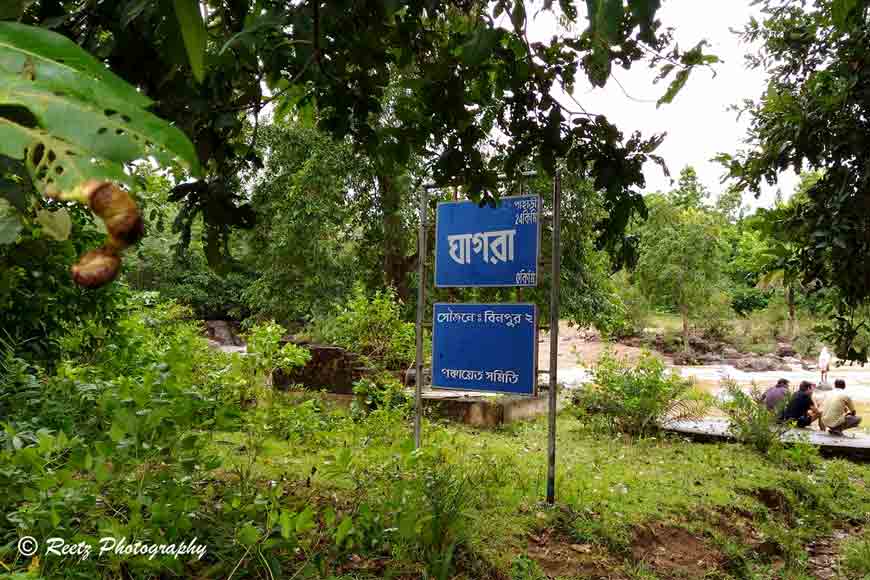 At Ghagra
For the next 120 kilometers, it was a greasy drive, only interruptions were at toll booths. The speedometer hardly dropped below sixty till we reached Lodhasuli. It is actually one of the last villages at Jharkhand-Bengal border, covered by a thick canopy of forestlands all around; a small but significant junction for Ghagra bound tourists. From Lodhasuli it was another 1.5 hour's journey. By noon we had reached Belpahari Panchayat Office. Ghagra was around 6 more kilometers away.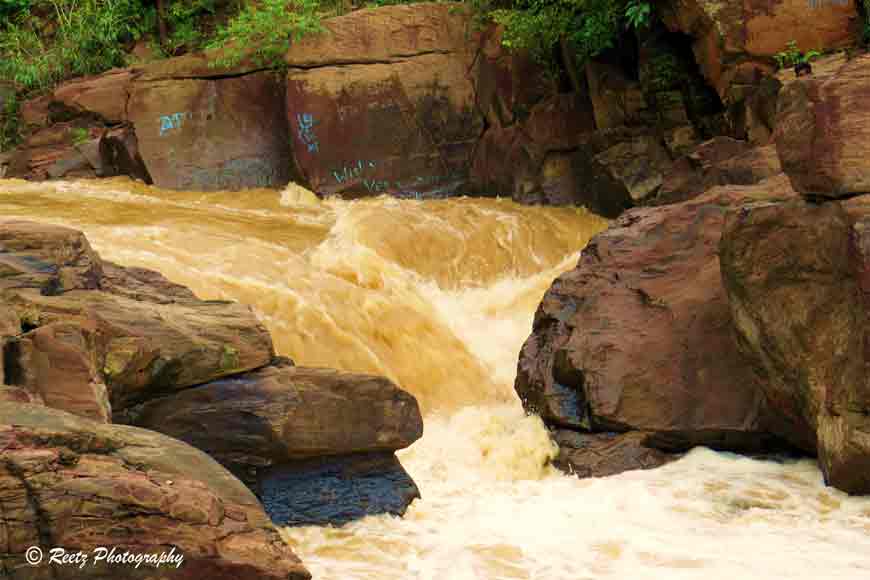 Water surging down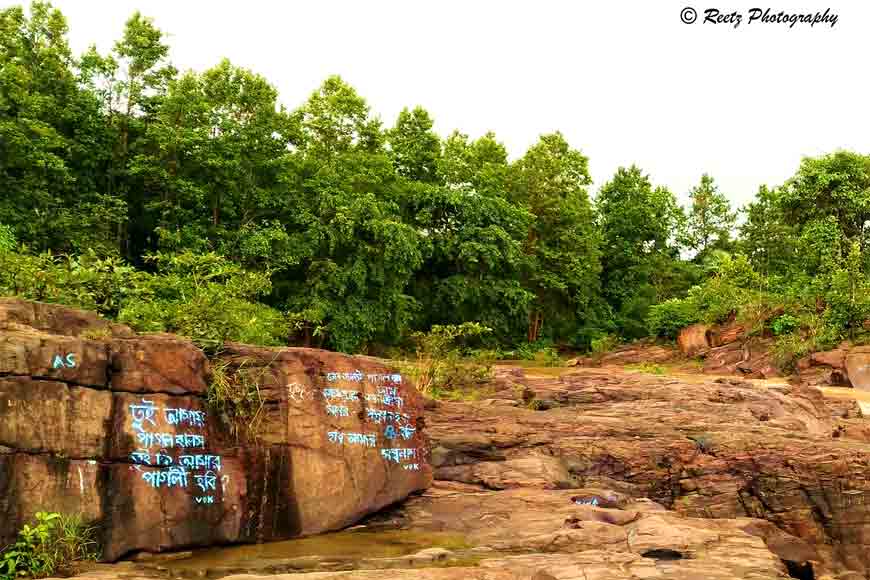 Rocky terrains of Ghagra
The riverbed is strewn with rocks. While flowing down the blocks of stone, mostly black, erosion has created picturesque formations over centuries, closely resembling a water canyon. Though they call it a waterfall, but it's more of a ravine. Soil is also reddish due to high quantities of iron ore found naturally in this belt. Eventually, the water at Ghagra bears a tarnished look. Many iconic Bengali movies like Behula Lakhindar, Sanyasi Raja, Aranyer Din Ratri, Durgesh Garher Guptadhan etc have been shot at Ghagra and its surroundings.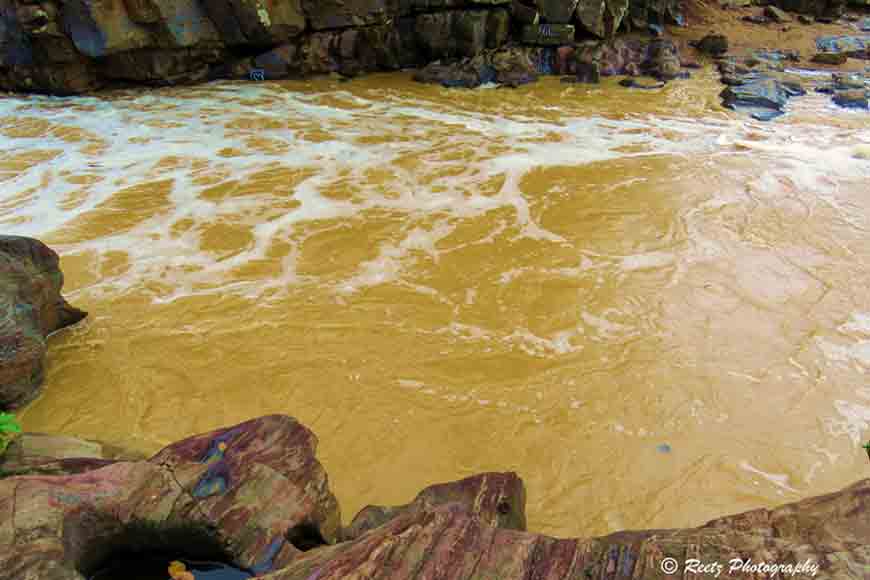 Water flowing over the rocks
Surprisingly, we hardly met anyone during our entire stay. With the subsiding sunlight, I started feeling little uncanny. Spending a couple of hours, we slowly headed back to our hotel before twilight. Least to say, the lush greeneries of the Belpahari, distant sound of tribal drums and gushing waters of Ghagra made it one of the best getaways so far.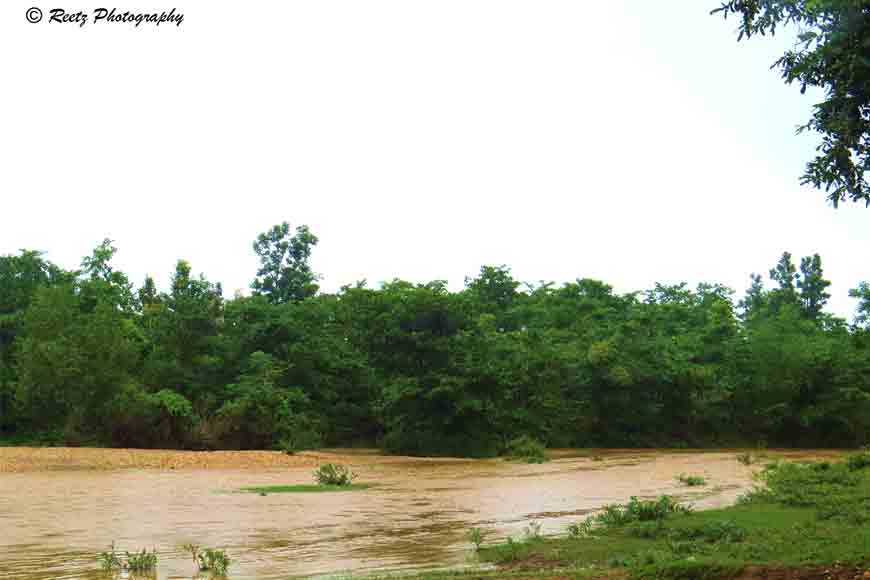 Meeting Tarafeni river
How to Reach:
It's a five-hour drive from Kolkata to Belpahari (220 kilometers approx.) along NH16 and another half an hour to Ghagra Falls. The highway is well maintained.
Where to Stay:
There is a newly constructed Govt. tourist lodge in Jhargram. Raj Bari also provides a heritage accommodation. However, there are no hotels at Ghagra. It is best suited for a day trip from Belpahari or Jhargram.
Best Time of Visit:
It can be visited round the year. During monsoons, one can witness maximum water volume and during winter it almost dries up.
Story Tag:
Tourism in Bengal, Jhargram, Ghagra Falls