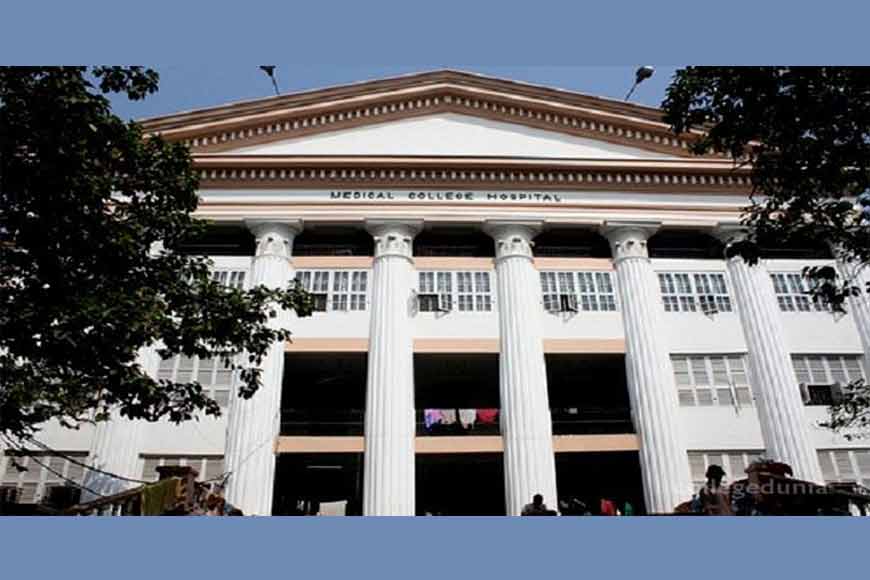 Cancer is a deadly disease that has spread its wings among different strata of the society. It is often said Cancer strikes irrespective of age and gender! Cancer treatment not only requires a lot of patience, it also needs a lot of money! But what about the poor? How can they afford such an expensive treatment? Coming to the aid of the poor, Calcutta Medical College has come up recently with a 'State Cancer Center' comprising of 400 beds. Much-needed arrangements ranging from chemotherapy to onco-surgery will be available under one roof. After this centre becomes operational, the poor who have been suffering from cancer will not have to depend on private hospitals anymore. They will be able to avail the most advanced medical services absolutely free of cost!
A new ten-storied building has come up in front of the Medical Principal's office. This government-run Cancer Centre will become fully operational in two years' time and around 60 crorewas allocated for the project. So long, the only government cancer hospital in Kolkata was the Chittaranjan Hospital at Hazra which had 400 beds.The second campus of Chittaranjan is also being constructed in Rajarhat with 550 beds. The new cancer facilities in the state will surely help the poor patients get world-class treatment without spending a penny.
When one goes for cancer treatment in a private hospital, usually one has to shell out anything between 3-4 lakhs. There are many for whom this humongous amount is simple beyond affordability. The State Cancer Centre might work as an effective remedy to this problem and be highly advantageous for the people suffering from cancer in the state.