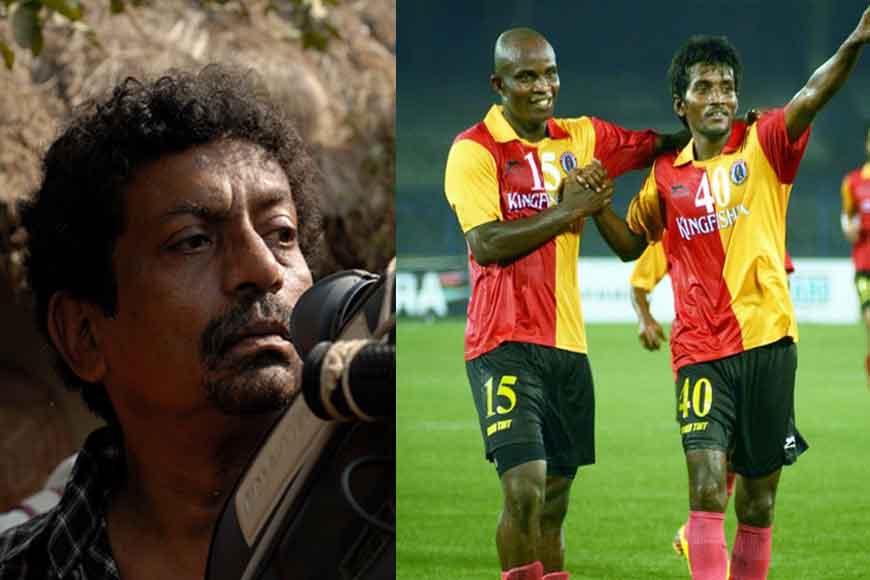 'ShobKhelar Shera Bangalir Tumi Football'…. as the song rightly says, nostalgia finds its true place in the football history of Kolkata. Kolkata is known for its madness for this very sport and has a rich history of some of the oldest clubs of the country. One being, the East Bengal Club, that will step into its 100th year in 2020. The history of the club is rich and the journey has been long and simply spectacular. A documentary, as they say, is the creative interpretation of reality. As the club steps into its 100th year, director Gautam Ghosh is all set to make a documentary on East Bengal Club, to trace the various aspects of the fascinating journey that lies behind the club's success.
The East Bengal Club has a strong association with the partition of Bengal. It was formed on 1st August 1920. The club emerged as a cultural and sports association for people who belonged to the Opaar Bangla. It was more of an extended family of the people whose identity was then constantly questioned. The club is known for the undying and indomitable spirit and a symbol of the unifying spirit of the two sides. 'The Hand holding Flame Torch,' turned into a glorious legacy and the pride of Bengal.
The celebration of the 100th year of the club will start from this year itself. The documentary will trace various aspects of East Bengal --- from its victories, defeats and struggles. Be it defeating Pyongyang, winning the Asian cup, Hercules Cup, the struggle behind deformation of JorabaganClub to form East Bengal club, Suresh Chowdhury's headstrong attitude – everything will be featured in the documentary that will run for about fifty minutes. The documentary would include various video clips and interviews of people associated with the club. Director Goutam Ghosh's team has done a thorough in-depth research before starting this project.
Die-hard supporters of the club will also feature in the documentary. They will take about and recall the adventurous experiences of how they guarded the houses of people like Krishanu De, Surajit Sengupta all night and collected their signatures in the morning. Various players of different countries who have once been a part of the Red-Yellow brigade will also be contacted and messages, stories from their end will be reflected. The documentary will be an attempt to highlight the known and unknown stories of the East Bengal Club. Be it the rival club or the supporters, everyone will be looking forward to the insightful documentary which will enable us to be an integral part of the 100 years of journey of the club.