Central government sends letter to close down 100-year-old Santiniketan Press of Tagore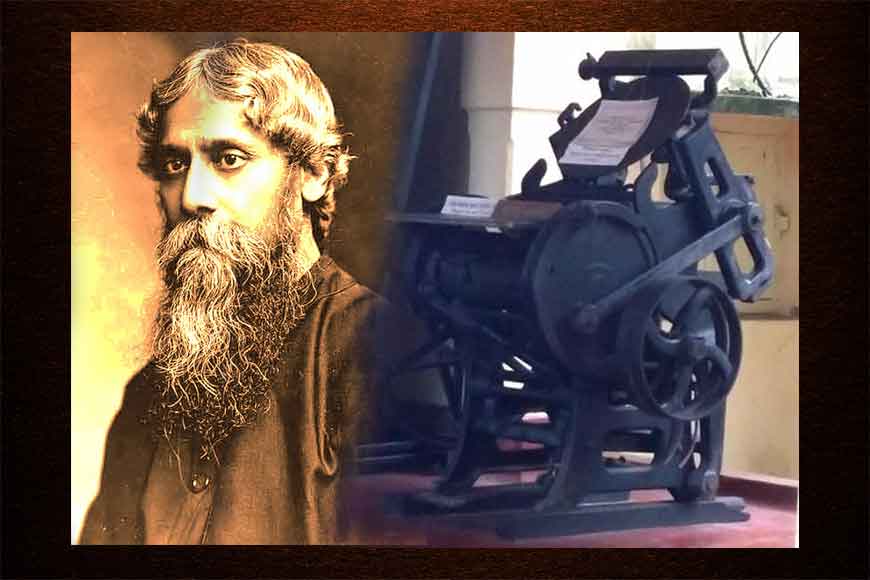 It was on 8th January 1917 that Rabindranath Tagore gave a lecture at the Oliver Theatre of USA. He spoke on Nationalism. The audience at Lincoln loved his speech so much that they gifted Tagore a printing machine for the students of Santiniketan. The name of the machine was Lincoln Press and it was printed at the top as 'Presented to the boys of Santiniketan.' This was a time when Tagore was going around the world giving lectures to earn money for Visva Bharati. Tagore was elated, he brought the machine back to Santiniketan and started Santiniketan Press.
In 1918, the first book published from the press was Geet Panchashika, consisting of notations of Tagore's songs. He made Dinendranath Tagore in charge of the press. The press worked wonders. It is from here that the first play was published – Basanta. Last year it celebrated 100 years. The press is still existing though in last few months nothing has been published from it. Now, the Central Government has sent a notice to close down the press! Not just that the machines which themselves have survived the test of time will probably be sold off in auction. When shall we understand the importance of preserving history and events of historical importance?