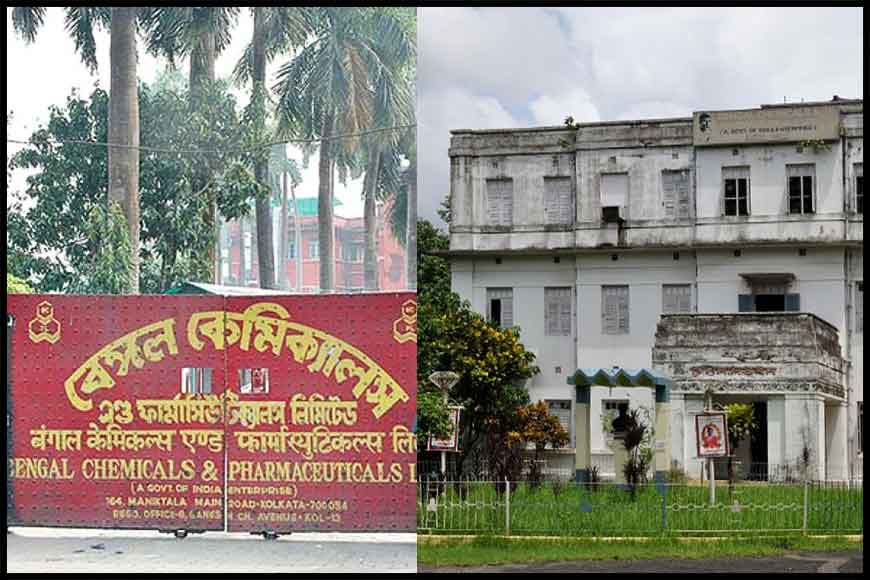 Yesterday the Central Government gave a final nod to privatize the iconic pharma company Bengal Chemicals that was started by scientist Prafulla Chandra Roy almost a century ago. It was owned by the Central Government and even is on the way to get a 'Mini Ratna' tag from the government for its superb performance and its almost nil debt in the market. The company is all set to repay all loans and market debts by the end of 2022. This is extraordinary performance when most government owned companies are reeling under debt traps. Then why is such a performing company being decentralized?
Usually sick companies or non-performing companies are sold off or given to private hands when the government cannot run the show. But in the last year itself Bengal Chemicals had a record profit of Rs 25 crore. Even there are court cases running filed by employees against this privatization move and Calcutta High Court had ruled in favour of employees. The factory has huge lands too, that the government plans to sell off and raise money. These were the lands where Prafulla Roy used to experiment with several medicinal herbs.
In 1901 after returning from Edinburgh, Prafulla Roy started Bengal Chemicals because he had a vision to see Bengalis doing business instead of only jobs under the British crown. He had a career in science as illustrious as his vision. At Edinburgh, Roy began his chemistry studies under Alexander Crum Brown. He received his BSc. in 1885 and he then embarked on his doctoral studies. Although his thesis advisor Crum Brown was an organic chemist, Ray was drawn towards inorganic chemistry.
Ray was awarded the Hope Prize which allowed him to work on his research for a further period of one year after completion of his doctorate. Prafulla Chandra returned to India in the first week of August 1888 and subsequently joined Presidency College as Assistant Professor of Chemistry in 1889. Around 1895 Prafulla Chandra started his work in the field of discovering nitrite chemistry which turned out to be extremely effective. In 1896, he published a paper on preparation of a new stable chemical compound mercurous nitrite. He then carried his scientific acumen in setting up one of the largest pharmaceutical companies of India, Bengal Chemicals. That very Bengal Chemicals which was the nation's pride and had exclusive herbal products, serums, vaccines etc will now pass on to private hands. Shouldn't we mourn this divestment of history?