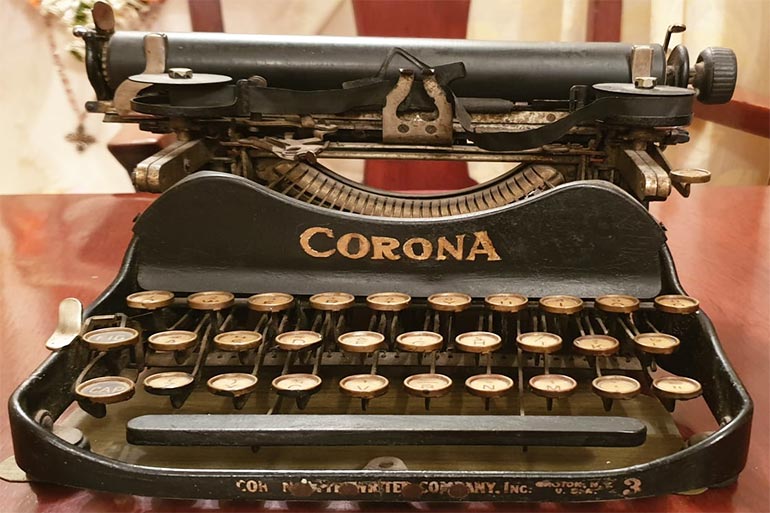 Before the COVID 19 pandemic appeared on the face of the earth, who would have thought the name 'Corona' would instill so much fear and resentment among people globally? This is the first time that people have been forced to live in detention, secluded from society, like islands, as lockdown continues. Amid this unnatural situation stands the solitary four-storied Roy Villa at Lebong Cart Road, Darjeeling. The building holds a special significance – Sister Nivedita breathed her last in this house on October 13, 1911. Ensconced in a quiet corner of the villa, the 'Corona' typewriter sits comfortably, bereft of any visitor.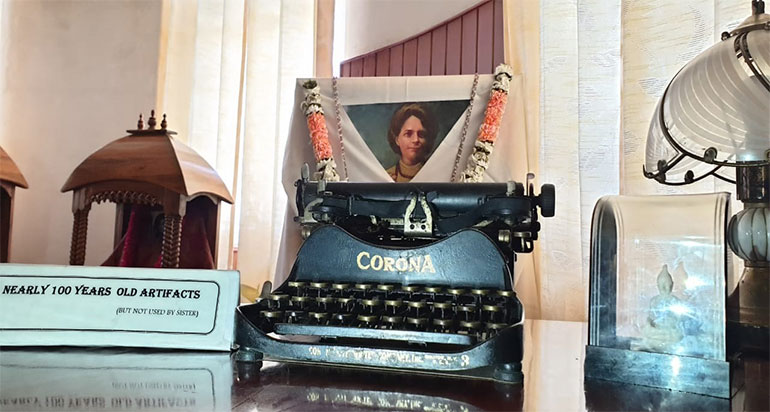 Sister Nivedita chose this house as her residence and started living here occasionally since 1903. After her demise in 1911, she was buried here. Swami Vivekananda had also visited and stayed at Roy Villa several times (97 days in three visits between 1897 and 1901).
The hallmark Victorian façade and the captivating structure of the villa has been restored in its original form and handed over to Ramakrishna Mission on July 10, 2013. Other than her own large portrait, Sister Nivedita's room retains her original writing desk and chair, lamp, the Corona type-writer, wall clock and many other memorabilia.
The typewriter has a special significance. It was manufactured in 1920 by the American manufacturing establishment, Corona Typewriter Company. This sleek typewriter is five inches long, 10 inches in breadth and eight inches in height. It can be folded and is easily portable. Prior to becoming the Viceroy of independent India, Chakravarthi Rajagopalachari was the Governor of West Bengal, and used to visit Darjeeling frequently. He was always accompanied by Major General P. Chatterjee, a distinguished medical officer in the Army. The doctor used the Corona typewriter for dispatching official letters whenever he was in Darjeeling.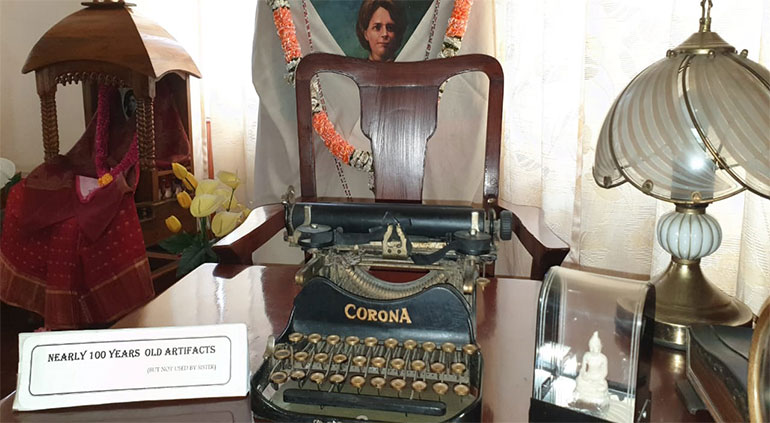 The portable typewriter had great utility during wars. The present secretary of Ramakrishna Mission Nivedita Educational and Cultural Centre, Swami Nityasatyananda says, "What an irony this is! Now we are fighting the Cornona virus, but a century ago, the Corona typewriter was extensively used during warfare." This typewriter is a must-watch item for tourists who flock to Darjeeling. The typewriter is still in a spic-and-span condition although it is not used any more after the advent of computers. The nation-wide lockdown phase continues and the Corona typewriter sits in isolation, waiting for the day when the virus is defeated and admirers drop in once again to appreciate the vintage beauty of this sleek machine.
Story Tag:
Corona Typewriter, Sister Nivedita, Darjeeling