Chalchitra Academy celebrated a vibrant Potochitra Painting workshop at Jhargram!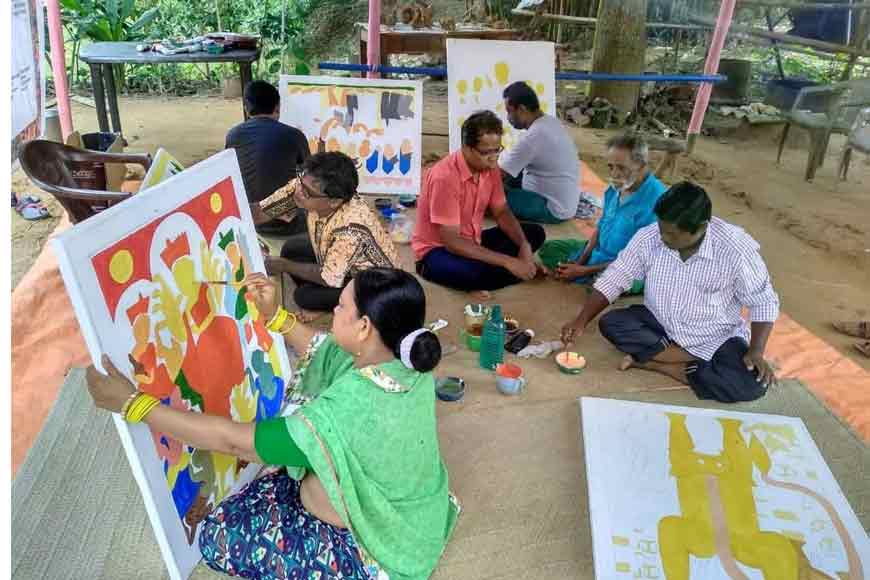 From the 26th to 30th of August, 2019, Jhargram's Khwaabgaon (Lalbazar) village witnessed a Potochitra Painting Workshop focusing on tribal and traditional art, organised and funded by Lalit Kala Akademi in collaboration with Chalchitra Academy. Chalchitra Academy is a Kolkata and Jhargram based cultural organization that hold workshops for spreading the traditional art of Bengal.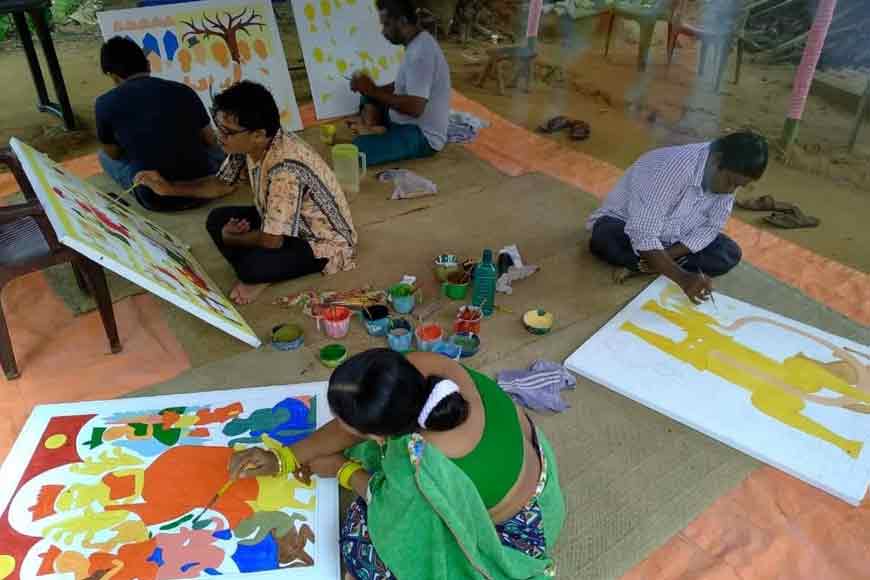 The workshop was inaugurated on 26th August in the presence of Bipin Bihari Martha (Regional Secreatary, Lalit Kala Akademi, Kolkata) and artist Mrinal Mandal (Secreatary, Chalchitra Academy). This region is primarily inhabited by the Shabar tribe. Khwaabgaon (Lalbazar) is a little hamlet in the district of Jhargram where folk art flourishes in almost every household and has been famous all over the world. The traditional Potochitra art of stalwarts like Manu Chitrakar, Swarna Chitrakar, Bahadur Chitrakar, Dukhu Shyam Chitrakar, Mantu Chitrakar and Sanuyar Chitrakar has taken Potochitra to the world. For over a year under the guidance of Chalchitra Academy, Khwaabgaon has been the ground zero for a series of workshops focused on setting up an open-air art-studio and at making the villagers socio-economically empowered and self-sufficient.