Chamurchi, its awe-inspiring biodiversity, picturesque locations, and easy trekking trails - GetBengal story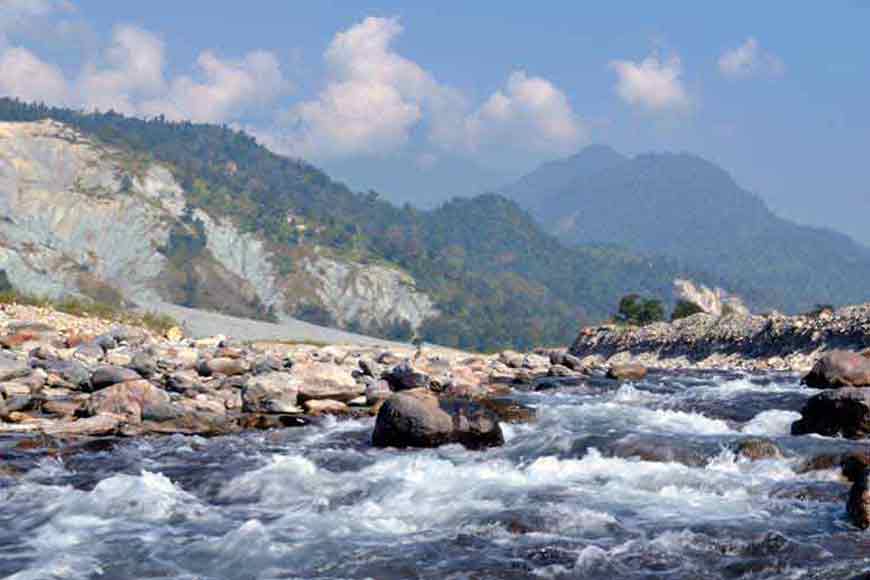 Chamurchi is famous for its musical stone cave
Known for its panoramic beauty and lush green tea gardens, North Bengal's mystical 'Chamurchi', located on the Indo-Bhutan border, is every nature lover's paradise. Situated 60 km from Jalpaiguri, this quaint little hamlet is a relatively less frequented tourist destination, perfect for those wanting to enjoy some quality time surrounded by hills, rivers, charming tropical forests, and pleasantly chilly weather.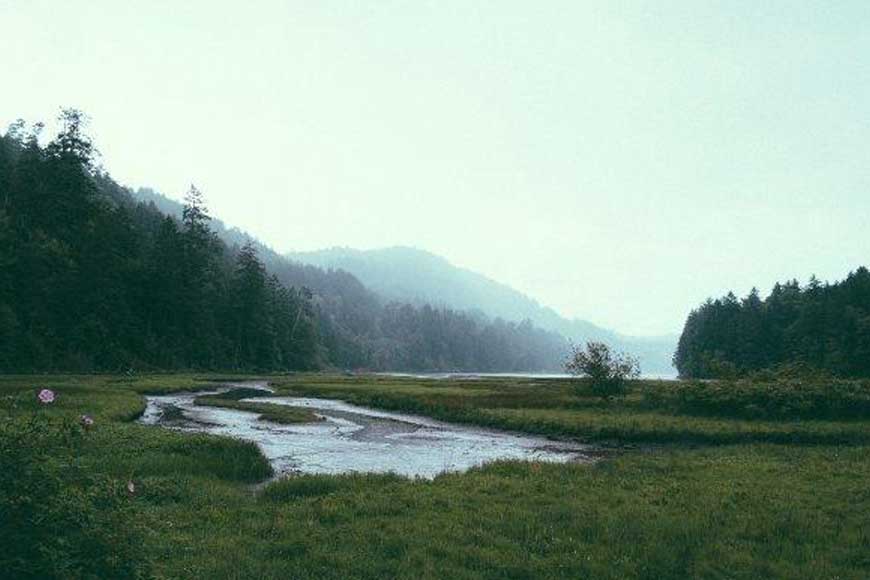 Chamurchi, an escape from the hustle and bustle of city life
Often described as the Gateway to Bhutan, Chamurchi is filled with awe-inspiring biodiversity, picturesque sites, and easy trekking trails. The 'Musical Stone Cave', located 3 km from Chamurchi along the banks of the river Diana, is one of the prime attractions of the area. As the name suggests, the cave generates musical tunes when a stone is tossed on the ground.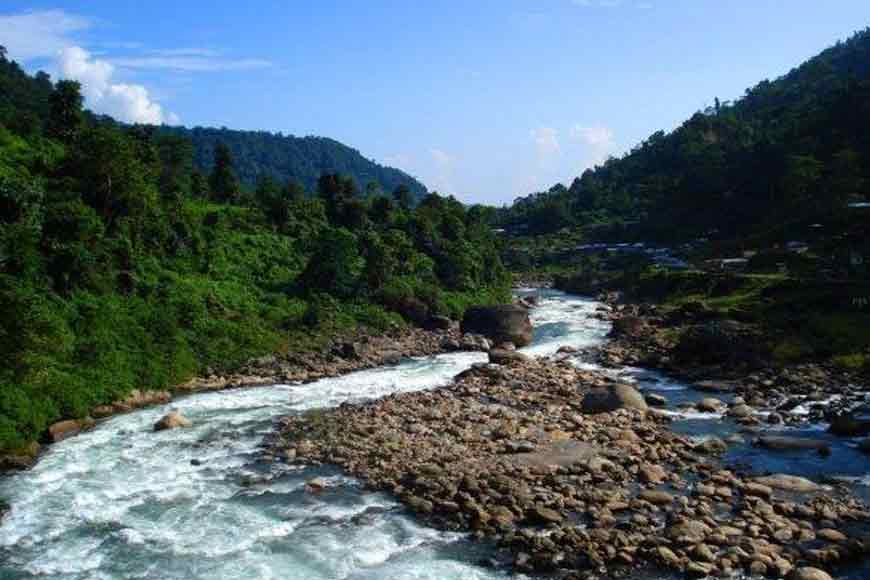 Bound by dense forests like Garuchira, Kalapani and Rohiti, Chamurchi is teeming with rich flora and fauna, and the fortunate tourist can sometimes stumble upon animals like leopards, elephants and gaur (Indian bison). The lush green sprawling tea gardens of Chamurchi are not only picture perfect but also enlightens one about the environment and conservation of nature. Tourists can make a day trip to the Bhutan gate which is one of the eighteen gates that mark the end of the Indian border and the beginning of the Kingdom of Bhutan.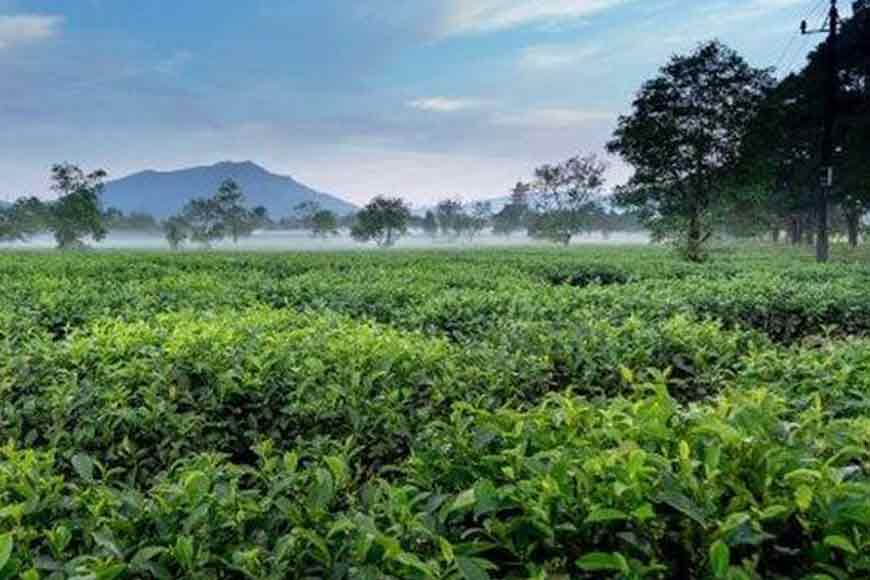 Chamurchi Tea Estate, Jalpaiguri
Those wishing to stay in Chamurchi can opt for the lovely eco-houses and camps that provide a breathtaking view of the serene and pristine beauty all around. Although there are multiple options to choose from, the Jalpaiguri Eco Resort is the most sought after for its stunning view of the hills and surrounding forests.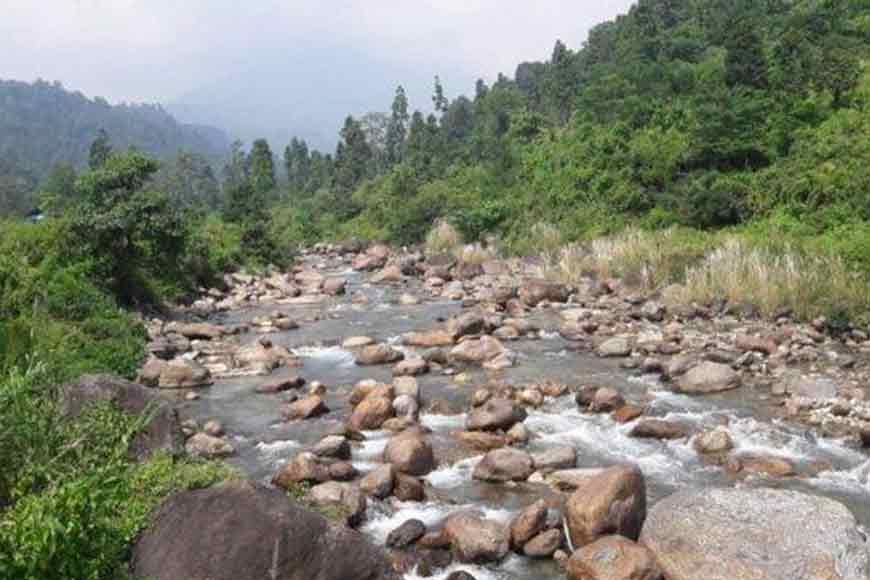 At around 650 km from Kolkata, Chamurchi can be visited during any time of the year but the best time is November to January, when the skies are clear and offer a stunning view of the spectacular Mt. Kanchenjunga.