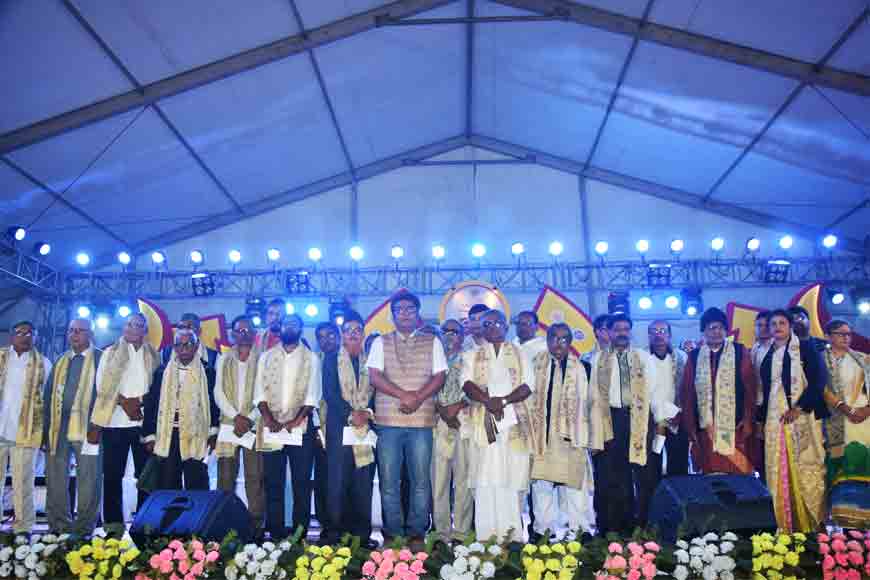 They are not just the pride of Chandannagar, the erstwhile French colony of Bengal, but their contributions to this state is also praiseworthy. Isn't it often said that small pebbles together build a huge mountain? No wonder, when ideas of different minds meet, they create wonders! The joint contribution of Chandannagar and Bhadreswar's residents from different walks of life have over decades helped to preserve the identity of this colonial town, that showcases a mix of hues and culture. At the first ever 'Chandannagar Bidhansabha Utsav', the 'people' of these two historic towns and their contributions were recognized and celebrated by the Chandannagar Corporation and Bhadreswar Municipality. On stage was Indranil Sen, M.L.A of Chandannagar and Minister of State, Tourism, Information and Cultural Affairs, who felicitated those named as 'Chandannagarer Gourab' with certificates and the famous king size, Jolbhora Sandesh.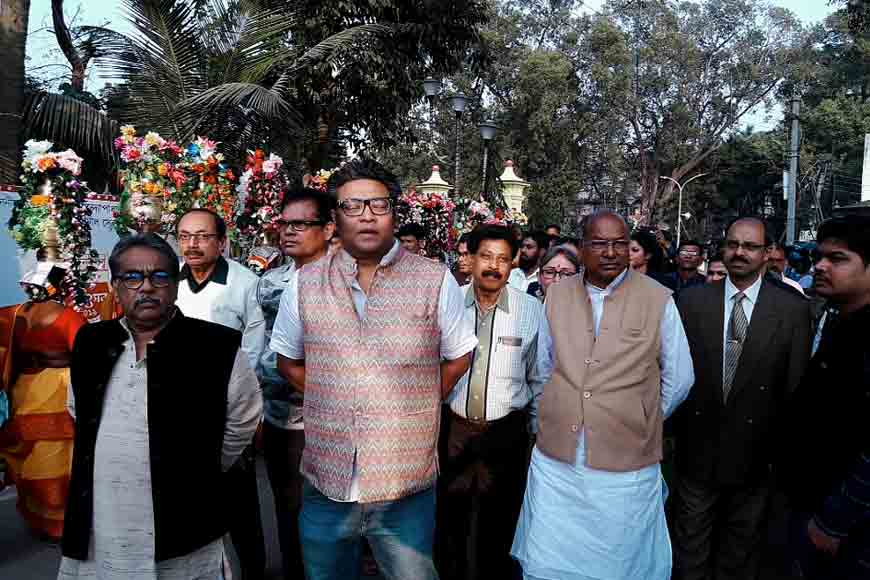 The afternoon started off with a colourful rally in sync with the quaint old town. Chandannagar has always been famous for its Jagaddhatri Puja processions, but today's rally was that of the masses, displaying the ethos of a vibrant town that has withstood the test of time. No political sloganeering was heard in the rally and the entire ambience was that of the convergence of creative minds of the assembly constituency celebrating the blend of French and Bengal's legacy.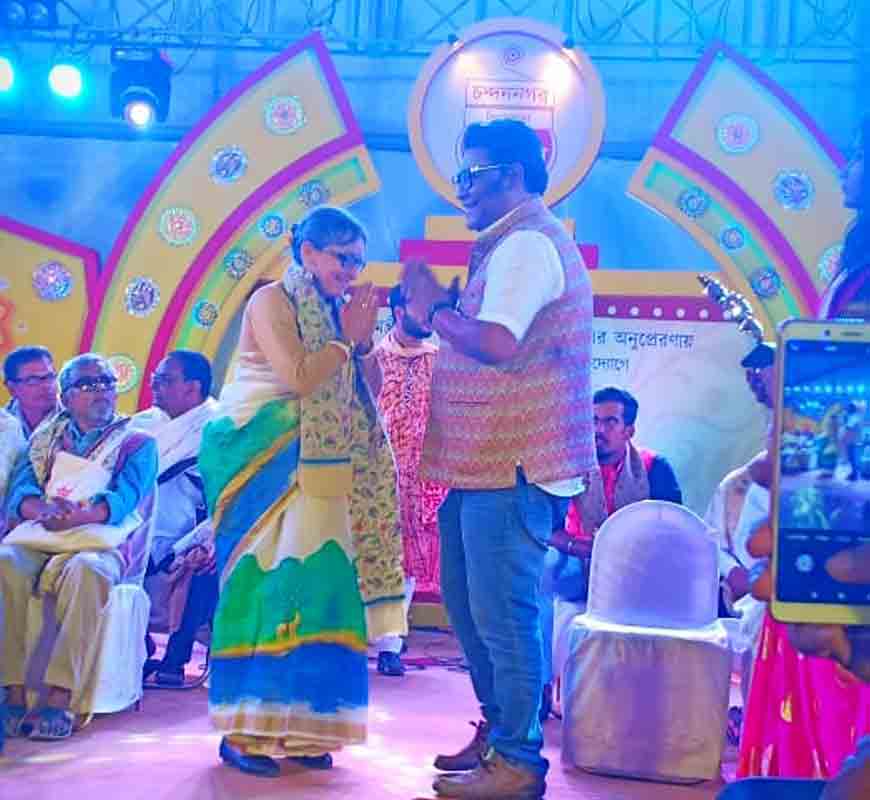 Several eminent residents were felicitated, including lawyers, doctors, actors, singers, professors, players, heritage restorers and more. If there was Chandannagar's Belgian bride Neline Mondal on stage, who has helped in restoring the heritage of the town and its buildings and is constantly working for a sustainable development among the downtrodden of the area, there was also President's medal winner and educationist Nandadulal Biswas and Nandan Bose, ex-headmaster of Hooghly Collegiate School. Social workers Alimuru Lakshman Rao, Shiu Pujan Chowdhury, doctor Sudipto Pal, professor Shaheed Akhtar, lawyers Satyajit Banerjee, Adhir Kumar Bose, artist Ashim Pal, environmentalist Biswajit Mukherjee and even Kho-kho player Rakhi Pramanik were felicitated among others. Among the 27 eminent residents of the assembly constituency also were Janab Mehtab Anwar, Boda Sharbeswar Rao, Prabir Ghosh, Veteran Footballer Bijoy Dikpati, Amal Roychoudhury, Eminent illumination expert Sridhar Das, cricketer Ishan Porel, Dr. Kartik Santra, Smt.Payel Choudhury, Smt Chandana Chatterjee, Sanjib Basu, Nilratan Kundu, Smt. Mukti Saha, Samar Chatterjee who were honoured along with sandesh maker Saibal Modak. Who can ever ignore that this is the town that houses the famous Jalbhara Sandesh of century old Surya Modak!
The day rounded off with a cultural programme as a reminiscence of the beauty of a town lost in time.