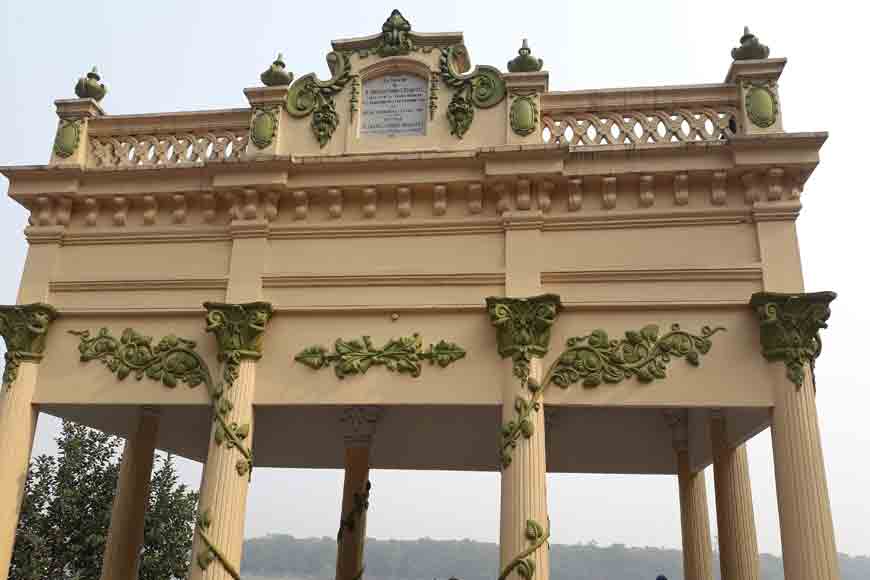 There was a nip in the air and the sun lazily made its ascent in the sky. The warmth of a wrap felt comfortable as we zipped across the nearly empty roads on a Sunday morning. A random stop at a roadside stall for the famous 'bhade chaa' (tea served in earthenware pot) enveloped my taste, vision and olfactory senses. The swirling vapour from the hot cuppa created a pattern in the air...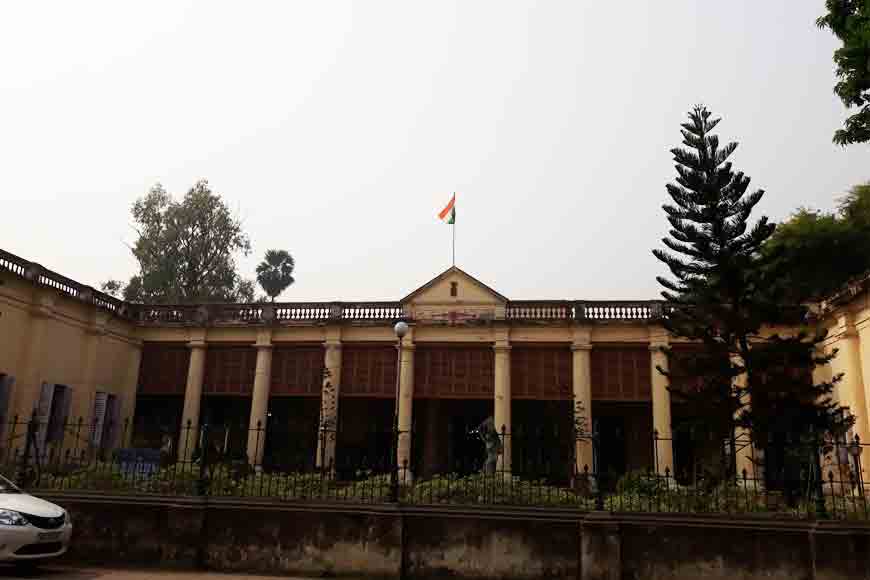 Institut de Chandernagore
Winters are best in Bengal and certainly best to just take off into the myriad beauties of the state. Chandernagore or Farashdanga as it was sometimes called is a quaint old historic town about two hours away from Kolkata. The French settled in Chandernagore and it flourished as a trading outpost from the later part of the 17th-century. The French bought trading rights from the Mughal Subedar in 1688 but it was under the French Governor Dupleix in 1730, that Chandernagore gained importance for trading of opium, silk, cotton, rice, sugar and became the main centre for trade from Bengal to European countries.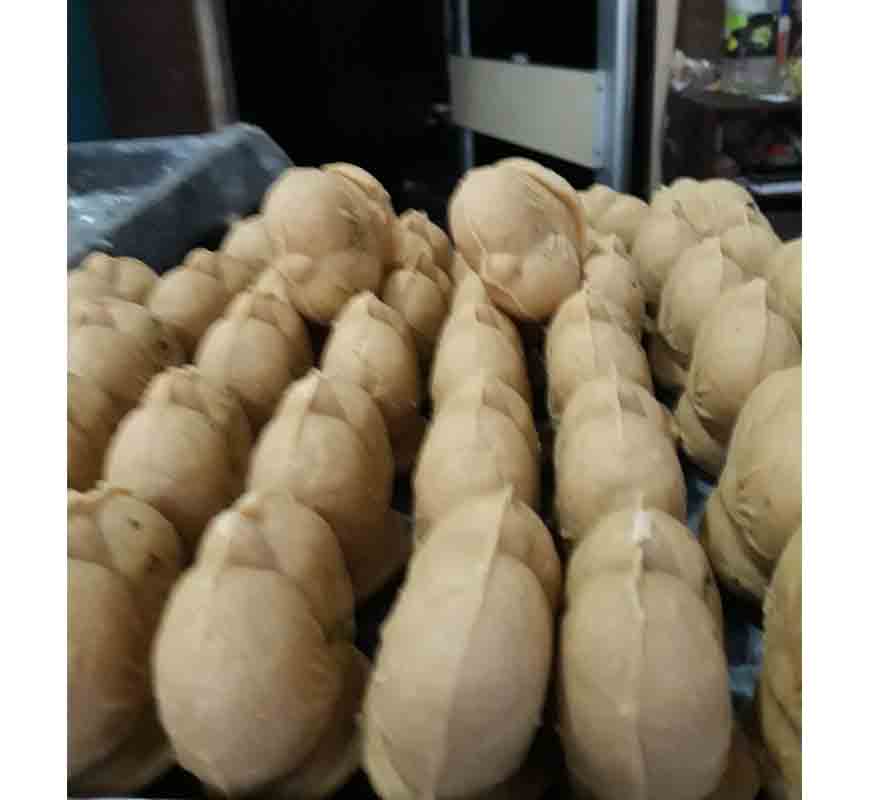 Jalbhara sandesh
Following the French success, four East India Companies were formed. The Dutch, Danish, Portuguese and British East India Companies started operations from Chinsurah, Srerampore, Hooghly (Betor and Bandel), Kolkata and Barrackpore respectively. Despite the later British supremacy in Bengal, the French kept its control over Chandernagore. And it was only after India's independence that a plebiscite was held and Chandernagore was legally transferred to India in 1952. It was integrated into West Bengal in 1954.
The car came to a halt once we reached The Strand. This beautiful promenade overlooks the misty wide river and is a lovely stretch shaded by large trees. There is a brightly painted gothic pillared 'ghat' that stands out almost like a welcoming monument to the visitor.Beautiful historic structures dot The Strand. Most famous among them are the Chandernagore Museum and Institute, Rabindra Bhavan, Patal Baari and The Sacred Heart Church.
The Institut de Chandernagor or Chandernagore Museum is a treasure trove of history of the town. It houses antique furniture including the most impressive four poster used by Dupleix as well as old newspapers, coins art artefacts, documents etc. Particularly noteworthy are Rabindranath Tagore's notes on Chandernagore, his reminiscences of his visits, his fond memories of 'Moran Saheber Baari,' the river and his associations. A stroll through this museum is like a journey down history. Patalbaari, now a private residence, had also housed Tagore and Ishwar Chandra Vidyasagar. While, the Sacred Heart Church is a beautiful example of French architecture now more than two centuries old. There are also beautiful temples such as Nandulal Temple built in early 18th-century by Indranarayan Roychowdhury and Nritya Gopal Smriti Mandir built by Harihar Sett.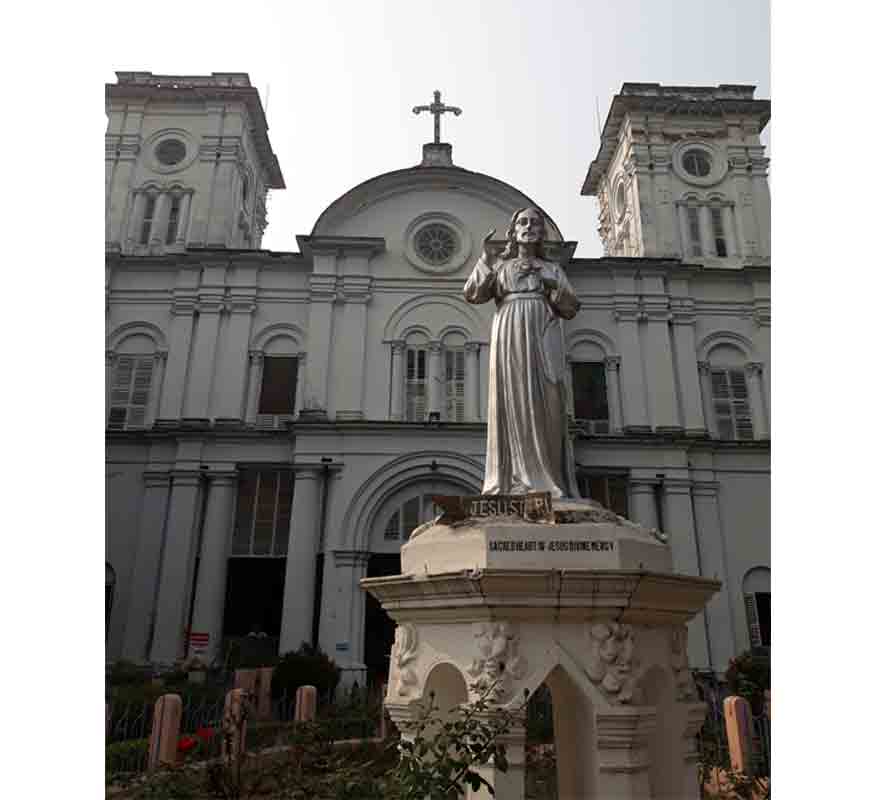 Sacred Heart Church
One of my main intents of visiting Chandernagore was also to go to the Heritage Fest being organised at Ravindra Bhawan that day. This is a town where people value their heritage and realise the strength of its value. So much of work has already taken place in sensitising the locals. Work by young leaders like Aishwarya Tipnis with a vision and a dream towards Heritage restoration. Noteworthy also to mention visionary residents like Basabi Pal and Neline Mandal towards the Heritage cause.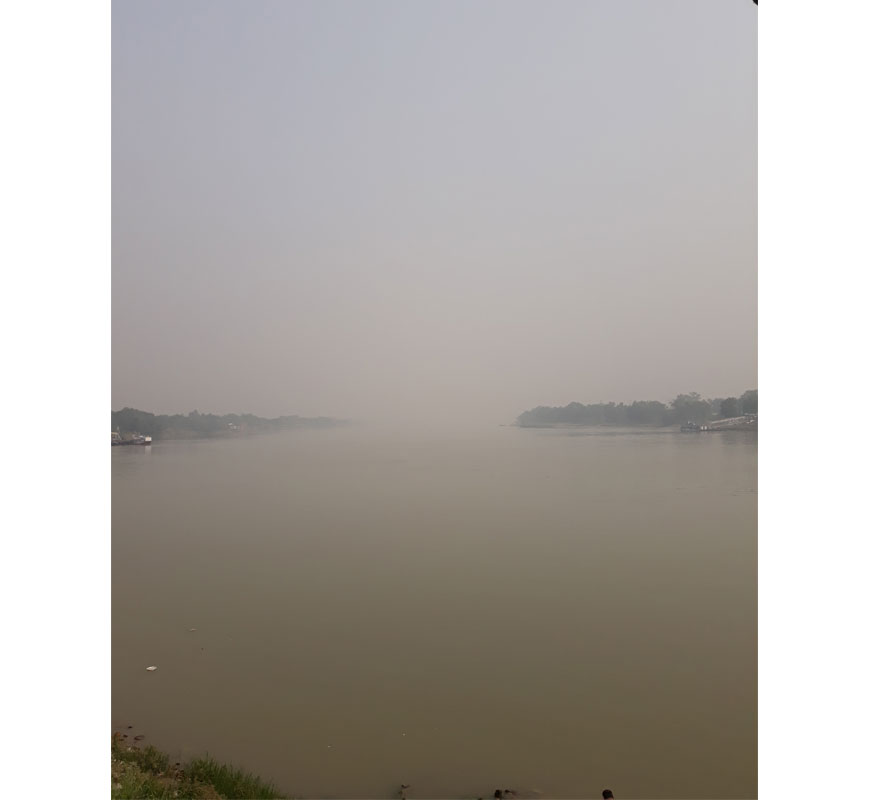 The mighty Ganges
No visit to a place can be complete without a taste of its food. I found myself in an absolutely quaint little restaurant cum bar called Hotel - De - Chandernagore. It was almost like walking into time. The tables and chairs belonged to early 19th-century and this was once upon a time a very happening French Pub. Bidyut Saha, the cashier and one of the oldest employees of the bar cum restaurant told me that the hotel was bought from the French and presently it is the third generation of the original buyers who run it. Being a woman I was promptly being sent off to the 'family room.' All I wanted was to soak in the unique atmosphere and it was after much protest and pleading, that I was allowed to sit amongst the 'menfolk' with my fish fry and fresh lime. And as I lazily soaked myself in the regal atmosphere, I felt like a French lady of the past. Or was I really one in my previous birth? I wondered…..