Chandrayan II launched! Science College scientist Chandrakanto will now control its antennae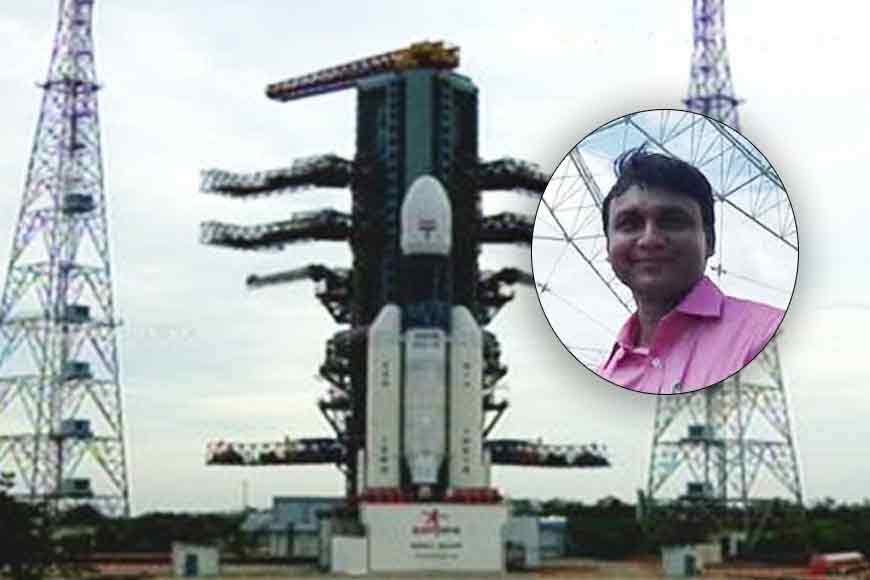 India's Chandrayaan II is finally up! In another few weeks it will land on moon and India will be the first nation to have sent the satellite to moon's southern hemisphere. In all probability it will reach the moon's southern hemisphere by September. The team of scientists who made this unthinkable happen, is headed by two women – Ritu Karidhal and M. Banita with more than 30 scientists in charge of various parts of the satellite.
One such well known scientist who is part of Chandrayaan II is Chandrakanto Kumar. Incidentally, he was also part of Chandrayaan I. A resident of Hooghly, Kumar is attached with ISRO since 2001. He had also played a leading role in the first moon satellite mission of India. Kumar is an ex-student of Belur Ramkrishna Mission and completed his Masters and PhD from Kolkata's Rajabazar Science College. The antennae on the India soil that will monitor the movements of Chandrayaan II, sending signals and information or directions from the Earth's surface is being controlled by Kumar and his team of scientists. Monitoring and activating this antennae is a very important part of the mission as this antennae will help to maintain the much needed contact between the Chandrayaan II and the Earth. There will also be communication through this antennae and thus the role now played by Kumar will indeed be crucial in this mission.
We wish this scientist son from Bengal every succes