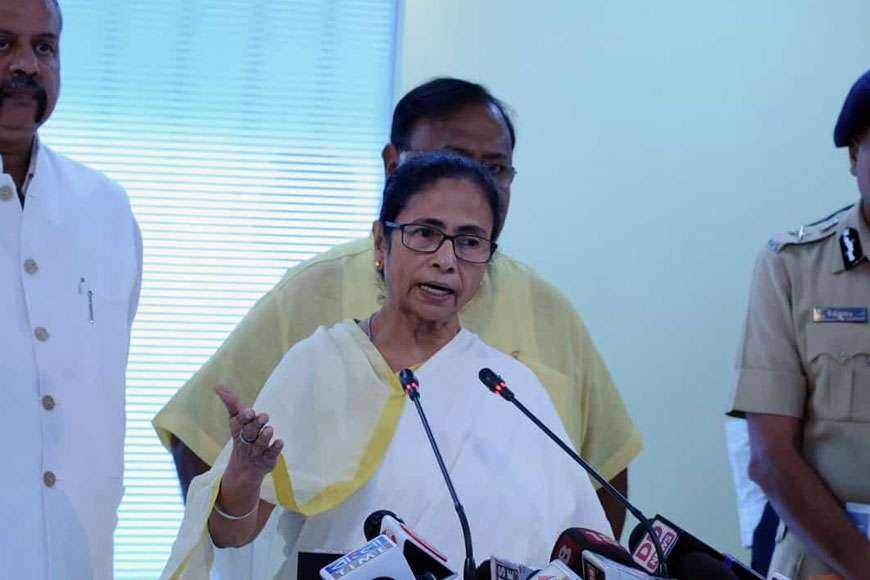 Since last few weeks, when the first Corona case started surfacing in India, Hon'ble Chief Minister of West Bengal Mamata Banerjee has been taking various measures to stop the virus from entering and spreading in her state.
She convened several meetings to practically demonstrate the ways and means to wash hands using sanitizer and many such ways one could avoid getting infected by this virus. Typical to her hands-on approach to people's issues, she urged the people of this state to follow the hygiene guidelines laid down by the World Health Organization. She spoke tough when the first Corona patient of Bengal who arrived from London behaved irresponsibly and flouted the quarantine guidelines under advice from his influential parents. This created a widespread panic in the city and people realized that this dreaded virus has entered the state. Hon'ble Chief Minister made it amply clear in her televised speech that however influential a person is, he or she has no right to flout quarantine rules. She ordered an entire apartment to be quarantined when the 2nd case surfaced. Her police is also following tough measures by forcefully quarantining those who are flouting rules and putting the entire community to risk!
Fighting the Corona menace is a priority for her like many and she has declared several steps taken by the state government to curb its spread, identifying the affected and providing them the required medical access for relief. Banerjee is also looking into economic packages for the poor during these hours of crisis. What are the concrete measures she has announced?
• 10,000 ventilators along with masks and gloves ordered for hospitals.
• Stop hoarding of sanitizers, masks, essential medicines, food etc.
• Those creating panic through rumours will be booked.
• Increasing number of isolation wards in both Kolkata and in districts.
• Separate fund of Rs. 200 crore to fight Corona menace with an IAS nodal officer in charge of the whole operation.
• Keeping all essential items in markets in enough amount, so that everyone has access to these goods
• Many private hospitals have been roped in and many private practitioners will also help. A special task force has been formed under the Principle Secretary-Department of Health to co-ordinate between Government and Private Health care givers in addressing the issue.
• Giving free ration (5kg rice) to 7.5 crore people till September.
As always with a positive bend of mind, she is confident that with a little bit of help from the people of this state and the support being planned and given by the state government, the intensity of this virus can be curbed in the near future.