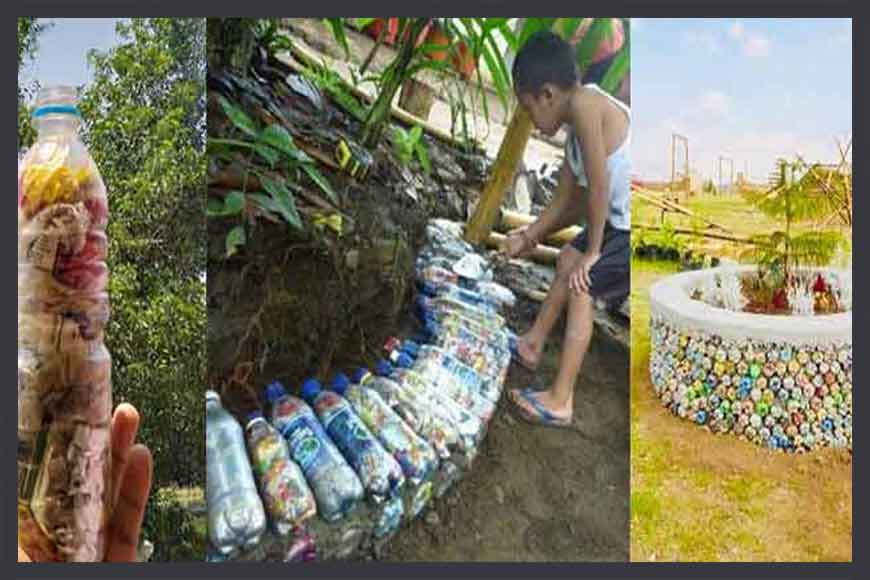 We all know that plastic is extremely harmful for the environment as it is non-biodegradable. Environmentalists have repeatedly advised us to discard plastic from daily life. Pradip Mondal, a student of Jadavpur University, is showing new ways of using plastic which could have a positive impact on the environment. With the help of little ones of his homeland, Champahati, he is collecting plastic wastes from the village and creating eco-friendly bricks. The children of Champahati have been collecting plastic and polythene wastes from every household, ponds and other corners of the village. With the help of a stick or an iron rod, the pieces of plastic wastes are being stuffed into plastic bottles. The plastic bottles are so powerful that they can be used as eco-friendly bricks. In this unique way, plastic wastes are being removed from the surroundings and plastic is being utilized in a whole new way.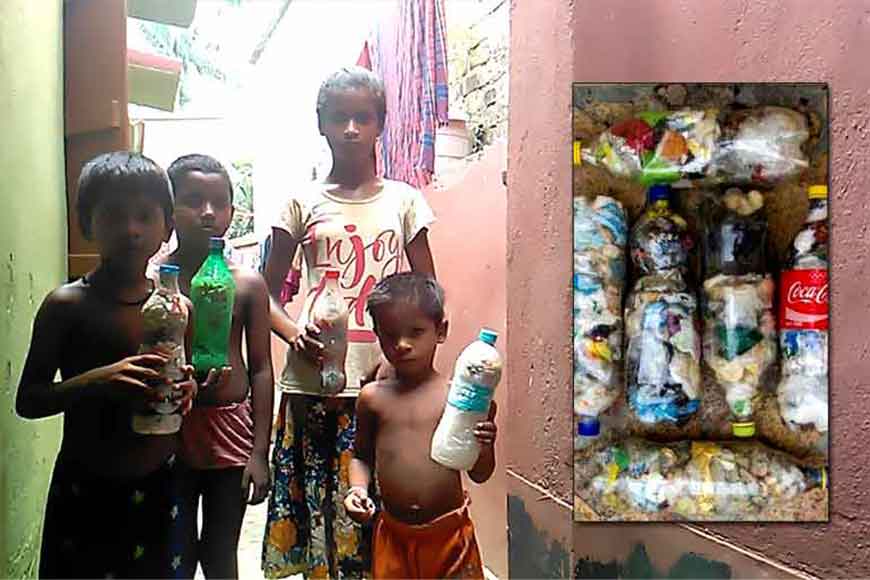 Pradip and his team have gone to every household of Champahati and instructed them to store the plastic used every day in a bag. The team is sincerely collecting plastic wastes and making eco-friendly bricks. These eco-friendly bricks stuffed with plastic wastes are so powerful and have such enormous weight that they can be used to create boundaries, walls and other pieces of furniture. This unique process of creating eco-friendly bricks has been prevalent across the world. At last, the journey of creating eco-friendly bricks has begun in Bengal.
It is about time we eliminate plastics from daily life. But since, there is hardly any alternative of plastic, it is still common in India. The process of building bricks also leads to pollution. But creating eco-friendly bricks lessens the amount of pollution. This endeavour is indeed praiseworthy.