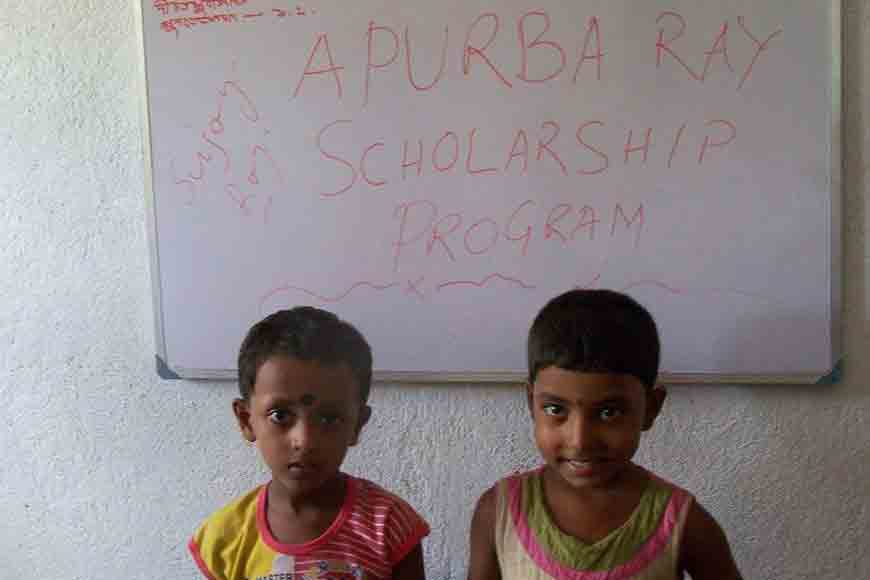 Mahi Naskar and Chayan Mondal would have probably landed up as school drop outs or labourers on farmlands, had not Godkhali's Kishalay Foundation Centre come to their rescue. The foundation started their first scholarship named Apurba Ray Scholarship sponsored by Sujoy Roy from Bangalore for the two vulnerable kids in June, 2016 at their Godkhali Center.
Mahi's parents left her with her grandmother to take care of her. She was an extremely vulnerable child and if not sponsored, she would have never known what school is all about. "We got her admitted to a nearby Government Primary School and she is in Class I now," said Biplab Das, founder member of Kishalay Foundation. What is encouraging is that Mahi is a keen learner and is doing well. She also attends KishalayEdulabLearning Center on weekends for further learning. "We are not just supporting her studies but also her family on livelihood. We have given a goat for long term nutritional purposes and we also give them grocery supplies," added Das.
While, Chayan Mondal's father died of cancer and there was no earning member in the family. So Kishalay sent him to their EdukidsCentre and now he is in class KG. He has been doing well. Their family is supported with chicken farming, so that they become self-reliant. The Foundation also supports 6 more kids at their other centers on similar models.