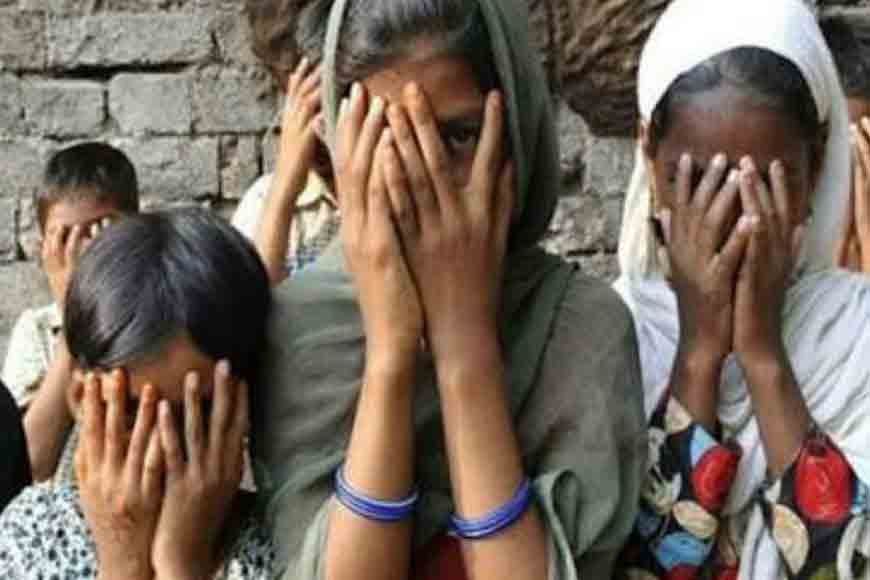 Often media reports make for a beeline, on how police from Bengal landed up in Noida or Faridabad, rescuing trafficked children from some village of North Bengal or Murshidabad. Only recently, police teams from West Bengal made trips to Delhi and adjoining areas to recover missing children. Data recently released by the Ministry of Home Affairs shows Bengal reported 14,671 cases of missing children in 2014, which is 21 per cent of the total such cases registered in the India. Experts believe most of the missing children are girls, who are forced into sex trade. While newborn male babies are given up to illegal adoption.
A 14-year-old girl was rescued last month from Faridabad in Haryana. A resident of Jalpaiguri district, she was lured by a youth with the promise of marriage. But through a network of touts, she landed up as a domestic help in Haryana. She was denied food, restricted from venturing out of the house and even physically tortured. Eventually, she managed to call her brother, which led to her rescue.Promise of marriage is a very common practice where under-age girls from impoverished families are easily lured. Organised gangs operate in South Bengal, primarily in the districts of South 24 Parganas and North 24 Parganas and the girls are sold to red-light areas in different parts of the country. While, minor girls from tribal areas of Midnapore and Purulia primarily land up in North India as domestic helps.
West Bengal is followed by Maharashtra, where 13,090 cases of missing children were recorded in the same period. About 70 per cent of the children who had gone missing from Bengal in 2014 are girls. As city based NGO worker SudeshnaBasu says: "Going by the current trend reflected in the government data, West Bengal, along with some other states, continue to show worrying trends and Bengal has definitely turned into a trafficking hub of the East, as this state has international borders with Nepal and Bangladesh.
Data from the National Crime Records Bureau (NCRB) also shows that almost 75 per cent of the cases related to minor girls are concentrated in just four States in the east and north-east of the country, making West Bengal, Assam, Bihar and Odisha a hub of child-trafficking.