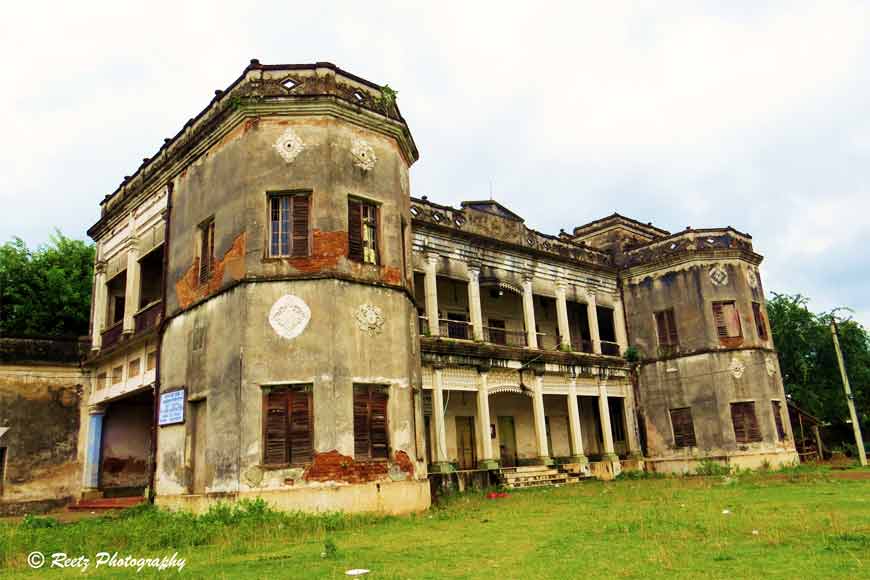 Chilki Garh, famous for its forested cover and an ancient royal temple dedicated to Devi Mahamaya (a form of Durga), is a small village in Jhargram district of Bengal. After a hectic week of metro life, it offers a rejuvenating escape to the greens. We started rather early around six in the morning, so that we could reach by midday. Our stay was booked at the Jhargram Palace. Quickly freshening up with home style lunch, we headed on to our destination – Chilki Garh.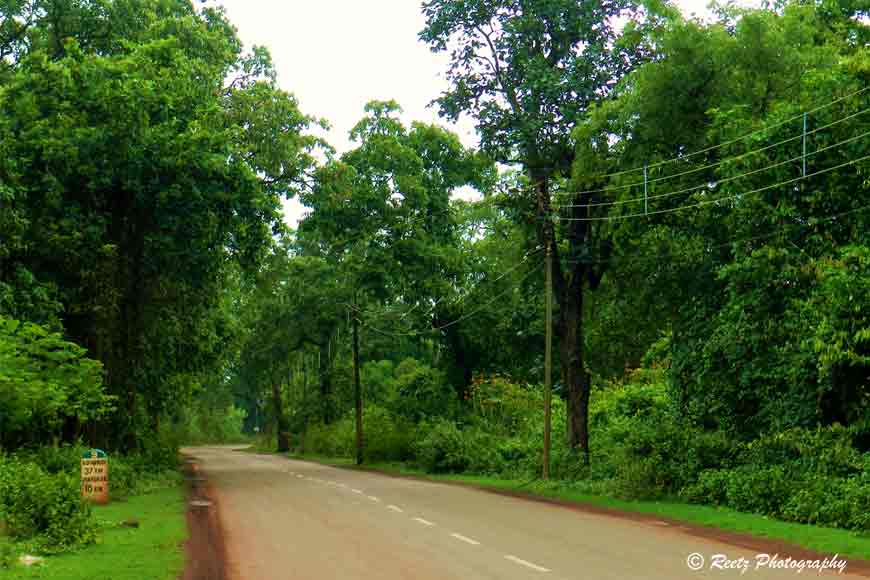 Road drive to Jhargram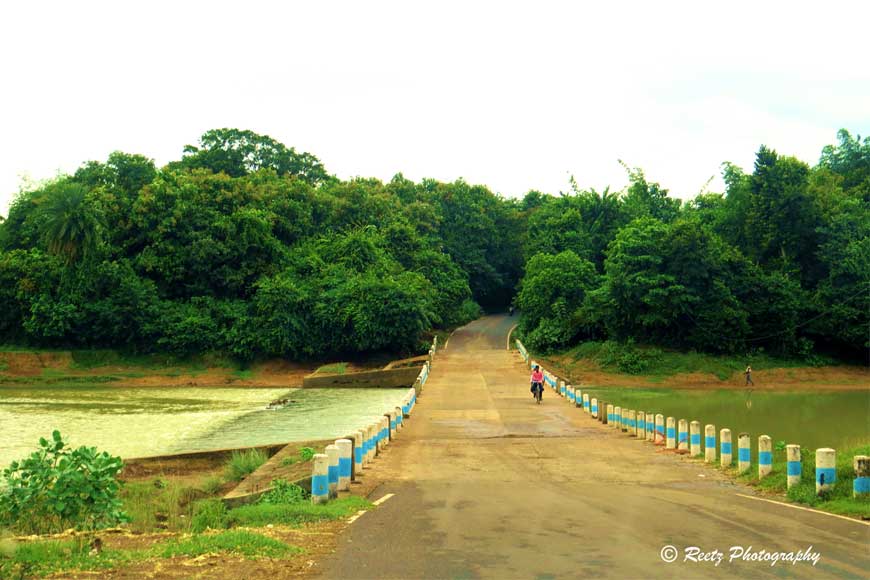 Shallow bridge over Dulung River
We kept driving, following the village path towards Jamboni. The strategic location of Chilki Garh Palace has been a discussion topic over the centuries. Way back in 13th century, Jagannath Dhabaldeb invaded Jungle Mahal. He defeated the local ruler over an easy clash and reigned for decades thereafter. A thin tributary of Subarnarekha River, locally popular as Dulung, flows through Chilki Garh. During those days, Maratha dacoits called 'Borgi' used to often attack this part of Bengal. To prevent their invasion, Dhabaldeb constructed his fortress on the other side of Dulung River inside the forest so that his private residence is protected by the water stream.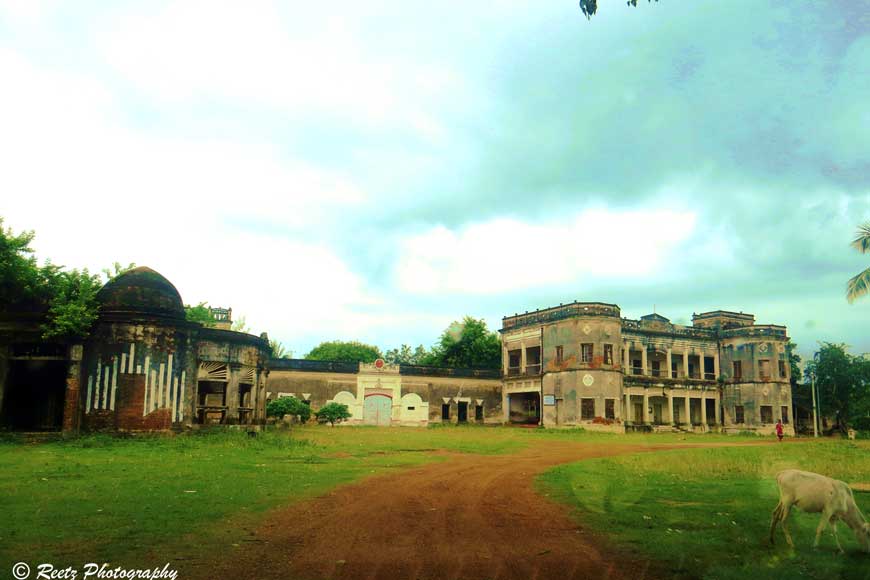 Chilki Garh Raj Bari complex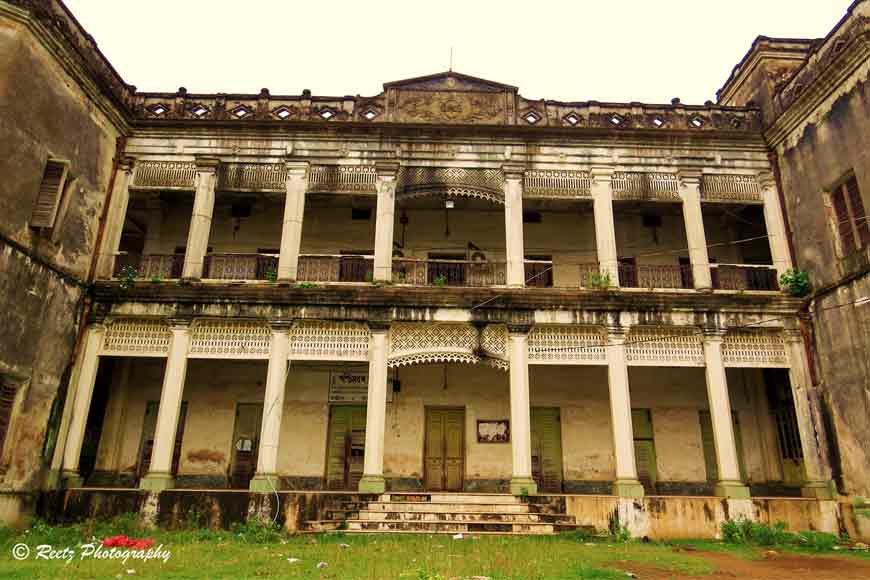 Chilki Garh Raj Bari Andar Mahal
The riverbed is very rocky here. Soil is also reddish due to high quantities of iron ore found naturally. Eventually, the water of Dulung has a different tinge which adds to the overall anonymity of Chilki Garh.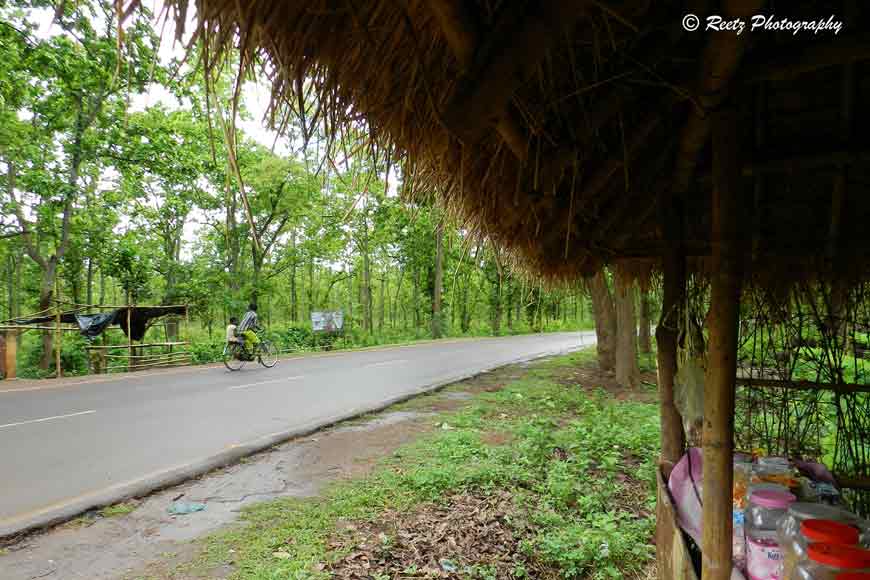 Village road towards Jamboni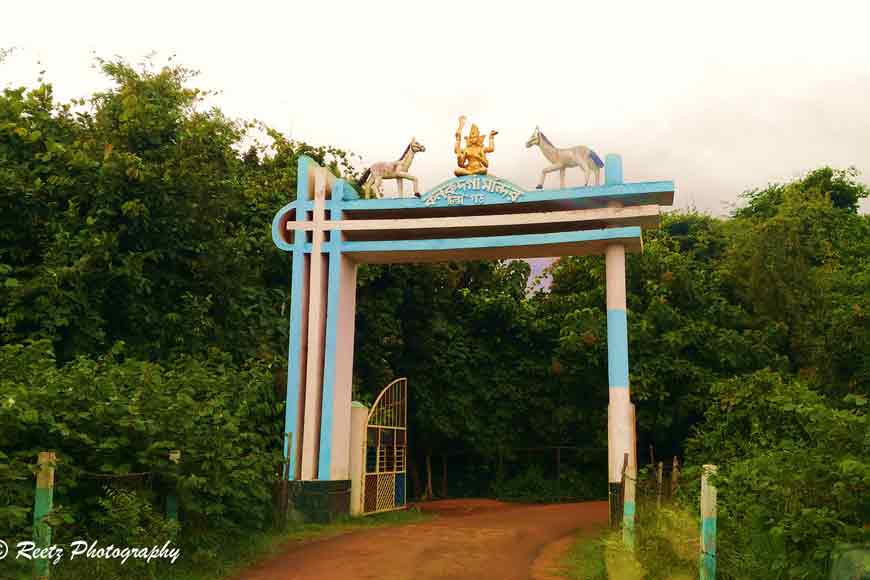 Entry Gate of Kanak Durga Temple
A shallow passage has been instituted of late. Often it remains at water level especially during monsoons. After crossing the river, we reached an old arched gateway. Driving through, we discovered the Chilki Garh Raj Bari. It was an ancient palace built in two floors. The colour of the edifice was so mysterious. Dark grey with a black stone finish!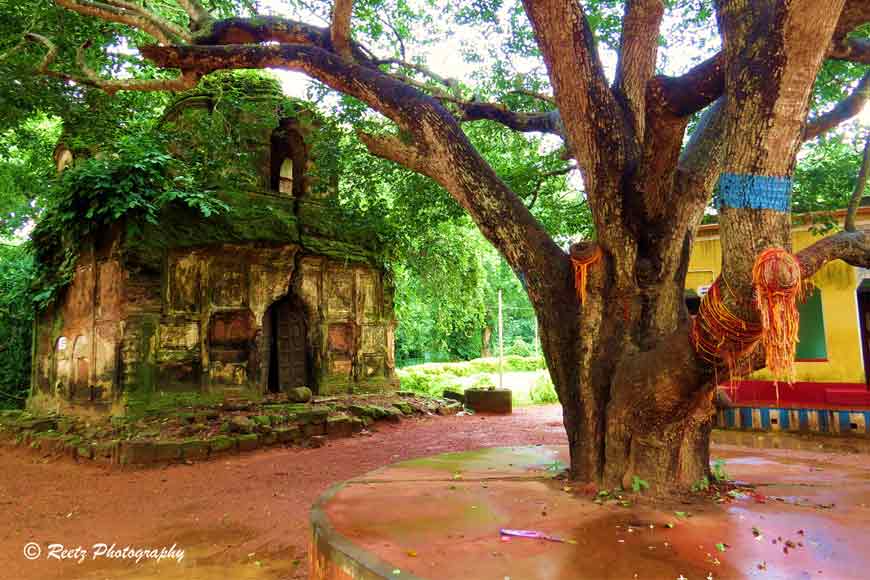 Ruins of old temple of Kanak Durga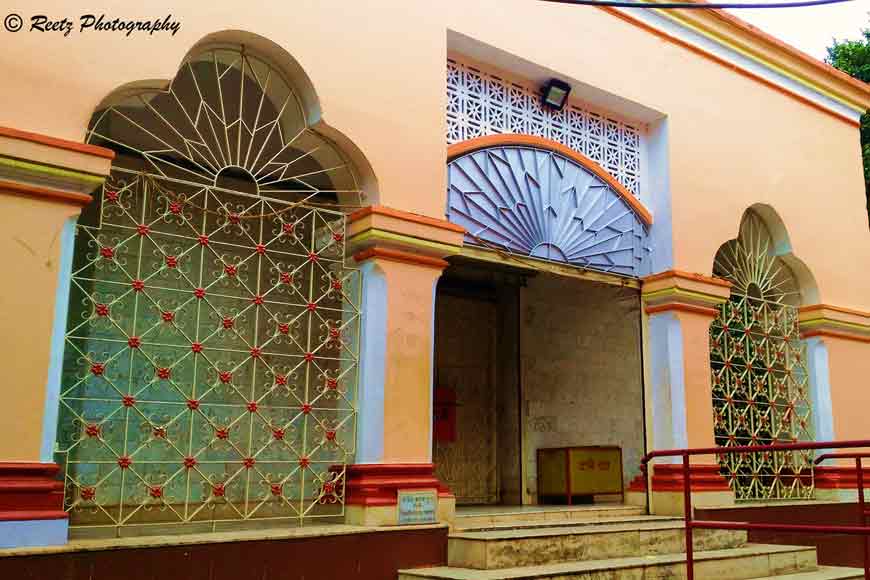 New shrine beside old Kanak Durga temple
Parking our car at the fore ground, we took a walk around the place. There was a clock tower at one end of the campus, which seemed to have stopped giving time long back. The whole area bore a touch of eternal stillness. Within a kilometer from the palace, shrouded amidst dense jungle, was a temple dedicated to Goddess Kanak Durga. The old one is in complete ruins now. A relatively newer shrine has been built aside. Cars cannot enter the forest here and thus, we had to do a short jungle hike to reach the temple.
Dulung River flowing beside the temple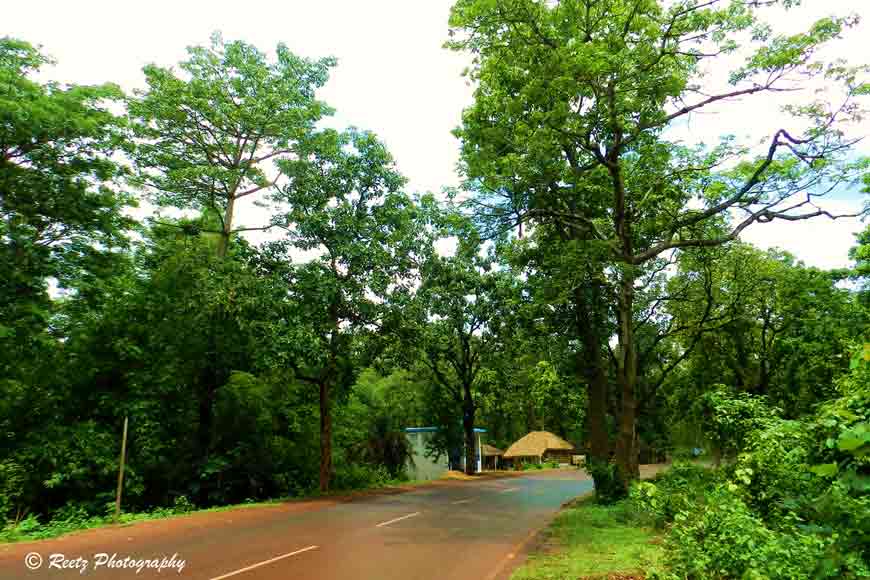 Way back to Jhargram from Chilki Garh
We were back to our hotel well within 5pm. Evening falls early in forests. Not advisable to stay outside in dark, especially during rainy season.
How to Reach:
It's about a four-hour drive from Kolkata to Jhargram (200 kilometers approx.) along NH16 and another half an hour to Chilki Garh. Road conditions were awesome for a relaxing tour.
Where to Stay:
There is a newly constructed Govt. tourist lodge in Jhargram. If you are a heritage admirer, Jhargram Raj Bari outhouse provides a great stay. However, there are no luxury accommodations at Chilki Garh at present, except a couple of rustic ones.
Best Time of Visit:
It can be visited round the year. But its serenest beauty can only be witnessed in monsoons.
Story Tag:
Tourism in Bengal, Jhargram, Chilki Garh