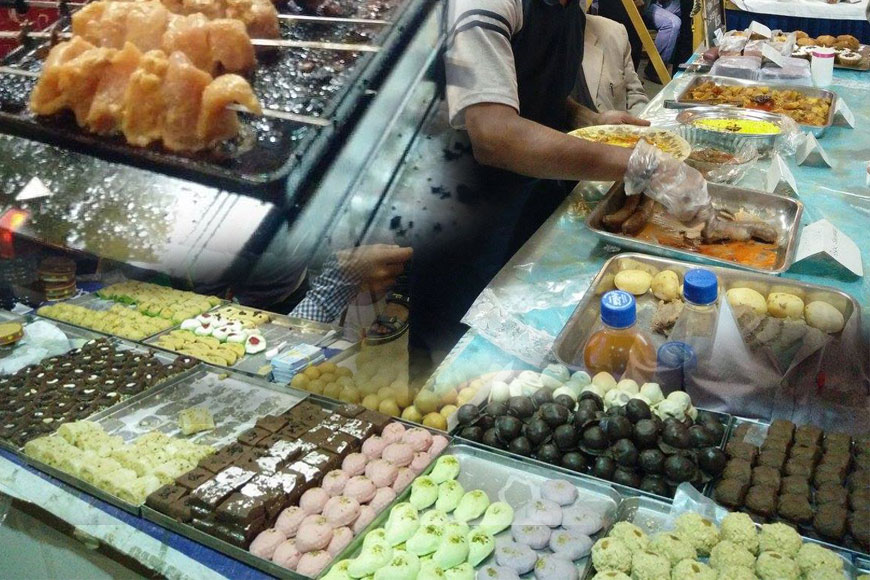 Christmas in Kolkata always seemed to put me in a poetic mood. The world would become a mosaic of twinkling lights. Gifts,the scent of cinnamon and so many more beautiful things. My family's Christmas revolved around Park Street. North Kolkata always seemed like another world to me –a fragment of 'Calcutta's' glorious British Raj. During Christmas Park Street was beautiful, fairy lights adorning either side of it, food stalls creeping along its lanes like alley cats and the distant sound of music drifting from Allen Park, gliding like a gull over the waves of crowds and nesting in our ears.
The Christmas celebrations for us always began with surveying the food stalls as keenly as a health inspector. Treats piled high to the brim paraded Park Street but halt! As always, tradition is key. Our descent into gluttony began with french fries, drizzled with salt and lemon. Ah! tradition. Then momos from Bar-B-Q accompanied with prawn balls, such spices obviously affected our amateur tongues and were soothed with tall bottles of Limca that lined the back of Trincas. Once recovered, we continued on our ravenous path until we found ourselves at the front door of Oxfords Bookstore. Ah! I loved it. The brightly-lit interior was perfect for reading. Our place lay at the top of the stairs. A bench piled with books and us lying amid books blissfully till closing time. Finally, when the attendants managed to get rid of us we headed to our final destination of the night- Big Max. The ice cream parlour had been the Christmas haunt of my mother's family and we'd continued visiting the establishment dutifully.
Taking our seats by the window with a mud pie sundae we watched Kolkata drift by us. An overwhelming feeling of giddiness overcame us as Park Street erupted in cheers. Fireworks chased each other up into the inky black expanse of night and exploded in showers of colour. It was ethereal, timeless.
Infinite.
So was this season and so were we.
AAROHINI GHOSH
CLASS: IX
MODERN HIGH SCHOOL FOR GIRLS