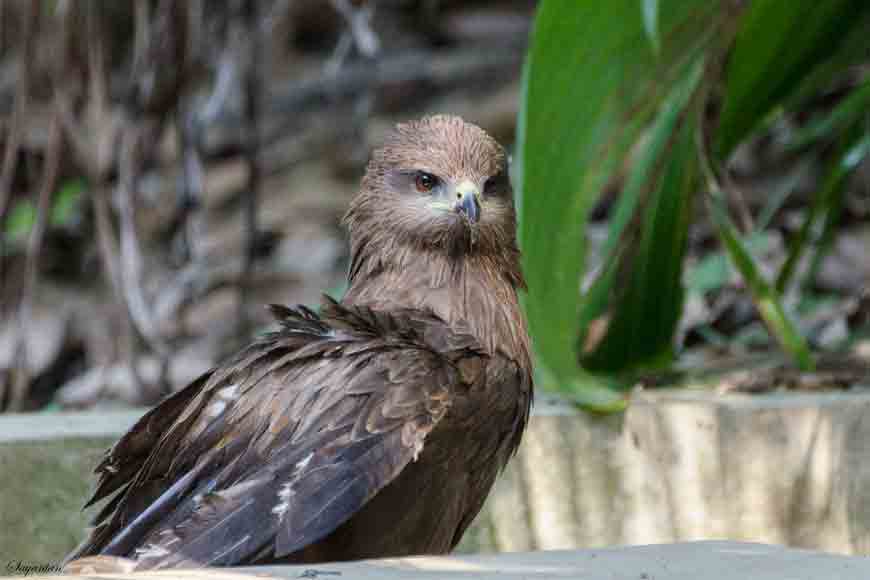 One can easily visit this place between 7am and 5pm throughout the year. CKBS is located to the west of the Netaji Subhas Road, which connects Garia with Baruipur in the Rajpur area. It lies in close to the Ramkrishna Mission Institute in Narendrapur. Here, Rs. 50/- is charged as entry fee, per head.

This place is a home to common birds, seen in South Bengal. Besides, here you find a number of migratory birds during a certain part of the season. Birds found in this sanctuary are enlisted by authority and the list is displayed inside.Though, it is a bird sanctuary, but, a lot of other wildlife is also found inside. Many arthropods like, butterflies, dragonflies, damselflies, spiders, ants and specially the famous mosquitoes are abundant here; reptiles like, varieties of venomous and non-venomous snakes, monitor lizard, garden lizard and other skinks; mammals like, civet cat, jungle cat, mongoose, squirrel and Indian golden jackal can be seen here. This region has a huge diversity in flora also. Many rare ferns and orchids along with some precious medicinal plants can be found here. There are paths laid out in the jungle which can be followed to reach the various corners and along those paths, one would find a large variety of foliage with the birds chirping away between them.For a new visitor, this place might be a little challenging because of the thick forest, although wandering in the sanctuary doesn't require a guide.

However, a bird-watcher and a nature photographer will face certain challenges because of the 'light condition.' But, now-a-days, with the help of high quality digital cameras, the problem can easily be solved. Searching birds is another problem for new comers. The forest guards of this sanctuary are not very interested about birding. Moreover, they often, have a very poor knowledge about birds. A simple question about the proper location of a specific bird, often, gets no satisfactory answer from those guards.

In this sanctuary, wounded animals and birds are captured and treated. No doubt, this is good work but though the sick animals are fed, at times they are not cleaned or the feeding area not cleaned. There are some small bathing places for birds, which become dry in summer. The sanctuary authority rarely replaces these water holes posing a serious threat to birds and other animals, in summer.

Being a place beside Eastern Metropolitan (EM) bypass, road extension threat for the sanctuary has begun recently. The forest department has raised serious objections to the Kamalgazi-Baruipur EM bypass extension on either side of the Adi Ganga, as it would transgress a portion of the ecologically sensitive CKBS. Due to this extension many old trees may be felled, which have been the home of many migratory birds. This will result in huge ecological loss. Felling trees, relocating boundaries and other events are hampering the biodiversity of this area regularly.

But as an optimist, I hope these problems will be resolved in near future. This sanctuary is an excellent place for birding and nature study. It is our responsibility to take care of this national property. Let'sswearwe will not let this environment be lost from the lap of our beloved city.