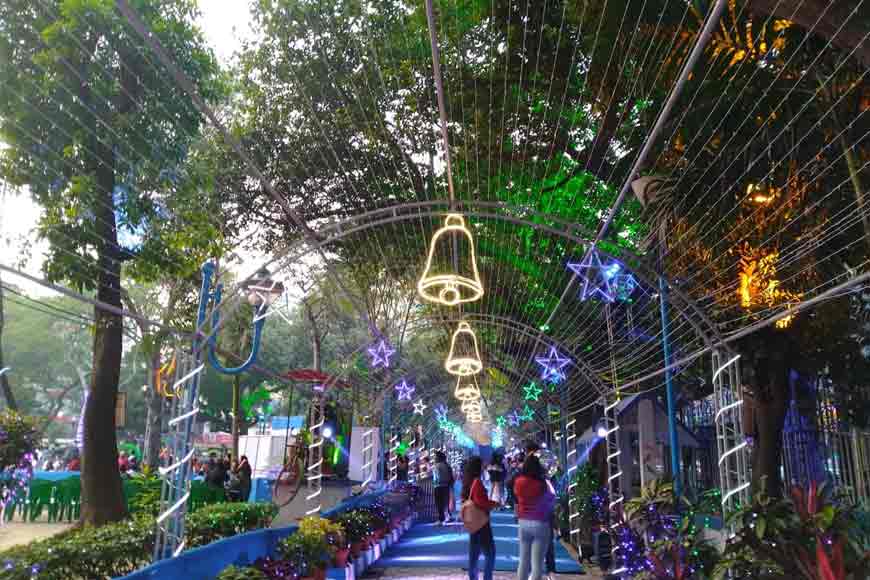 Santa Claus is coming to town in an hour's time! One of the largest Christmas carnivals of India is all set to start today along the city's iconic hip and happening Park Street, with West Bengal Chief Minister Hon'ble Mamata Banerjee lighting the candles of the towering X-mas tree. Keeping in mind the secular fabric and ethos of Bengal, Kolkata has always been the hub of festivals of all religions, caste and creed and the best part is how citizens across religious boundaries celebrate the festive spirit together.
You talk of Christmas in India, and anyone will speak on the Kolkata Christmas Carnival. Kolkata has always been close to its colonial past, with it being the capital of British India. Hence, no wonder that Kolkata has always known how to celebrate Christmas in its own style. Thanks to CM Mamata Banerjee, the Christmas carnival on Park Street is today a grand affair, where people from across the globe participate. This year round, Allen Park and the whole of Park Street has decked up in lights and stalls, many of which will be run by NGOs and underprivileged children. After all, Christmas is also a festival of 'giving.'
Today, after the chief minister inaugurates the show with lighting of the candle, there will be blessing of the Crib by Most Reverend Thomas D'Souza, Archbishop of Calcutta. Michael Shane Calvert and Rt. Rev. Dr. Prabal Kanto Dutta will read out Christmas messages. The star attraction of the show will definitely be the Christmas Carols. The Archdiocesan Bengali Choir, Christ Church School Choir and Scottish Church College Choir will belt out some festive music.
And as the evening comes down, do not forget to shake a leg to live music by none other than Kolkata's western music stalwarts, Usha Uthup, Shayne Hyrapiet, Rodney Rodriques and band Krosswindz. So, just leave everything behind and head to Kolkata Christmas Carnival to enjoy the spirit of the season!