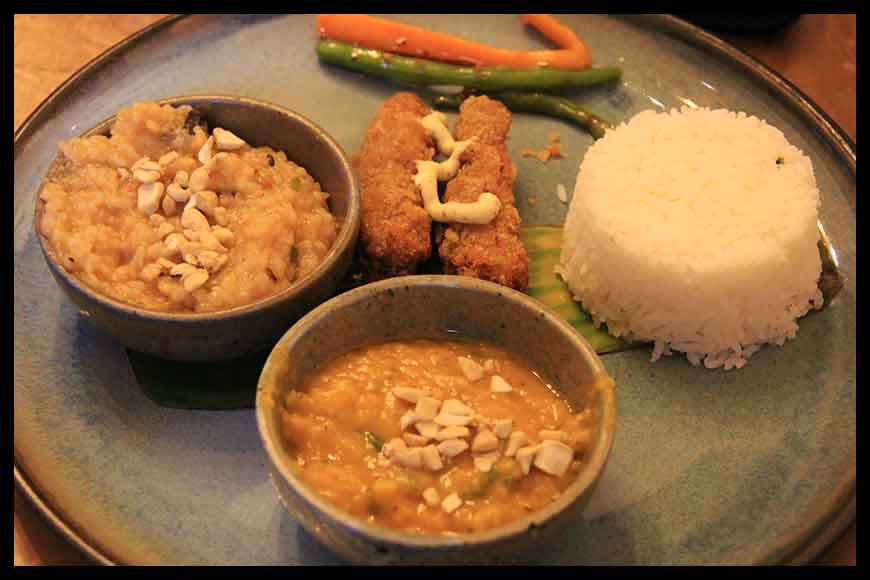 We often read about influences of various world cultures on Bengal's indigenous dishes. Since our land had always been the melting pot of various cultures, from Greece to Armenia, from England to Portugal, from China to Middle East, no wonder Bengal's food is a mix of various influences that people from these countries brought with them.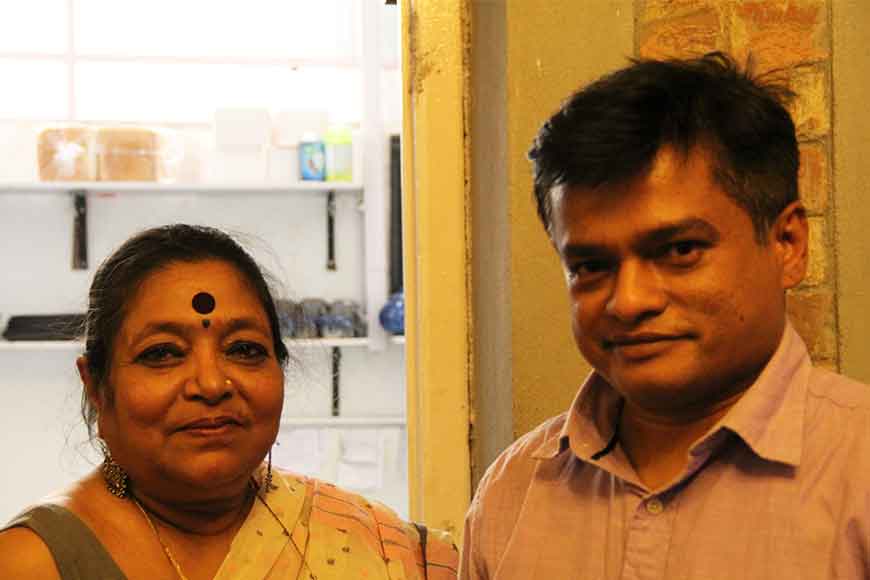 Pritha Sen and Surojit Rout- The masterminds behind Firingee Thala
Ekdalia Road has always tried out innovations. Latest being the well-curated Bengali dishes with a difference. Food historian Pritha Sen scripts history through the dishes and owner Surojit Rout opened the doors to GB for a taste of these innovative dishes. Join the culinary journey...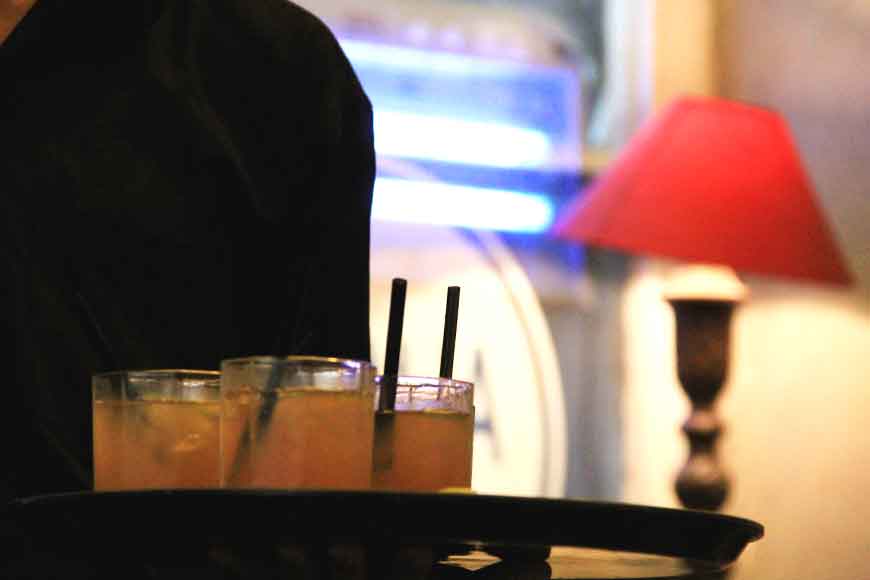 The refreshing welcome drink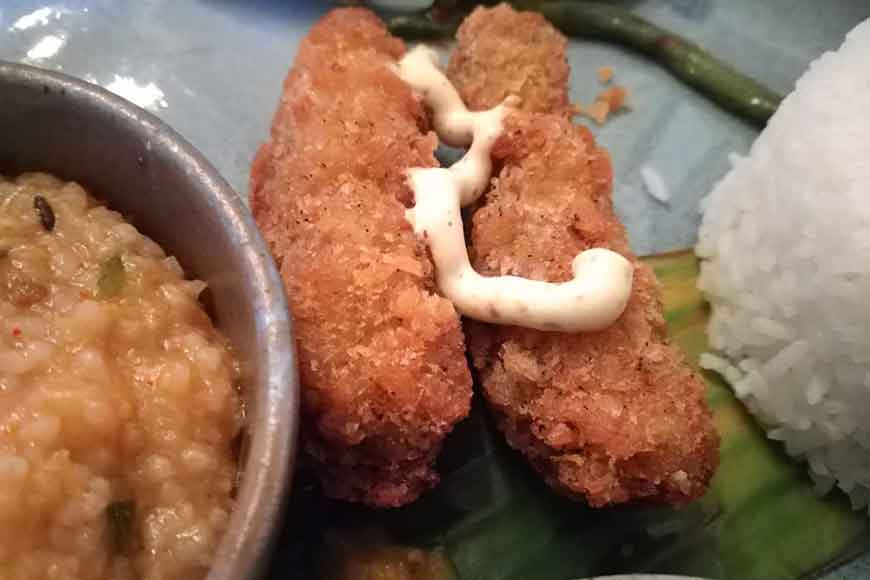 Muchee Fry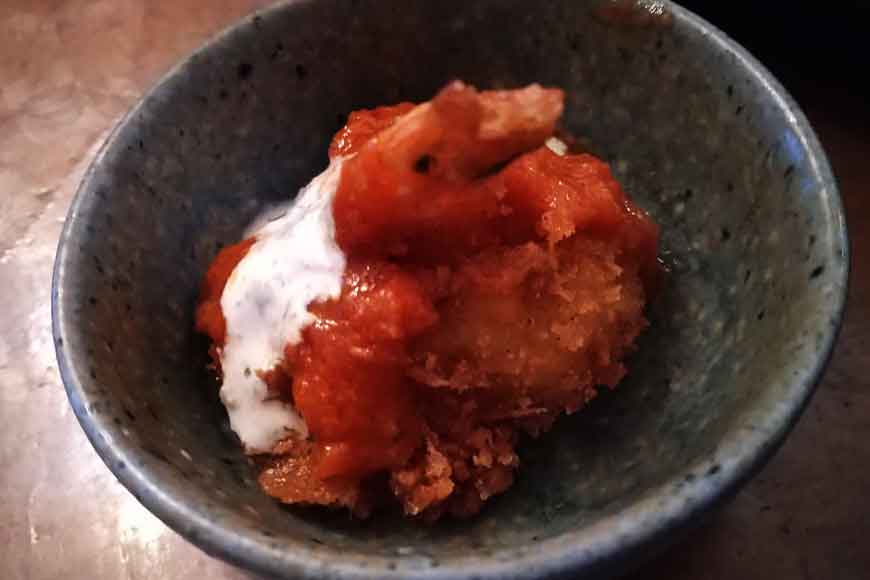 Prawn Gravy Cutlet Curry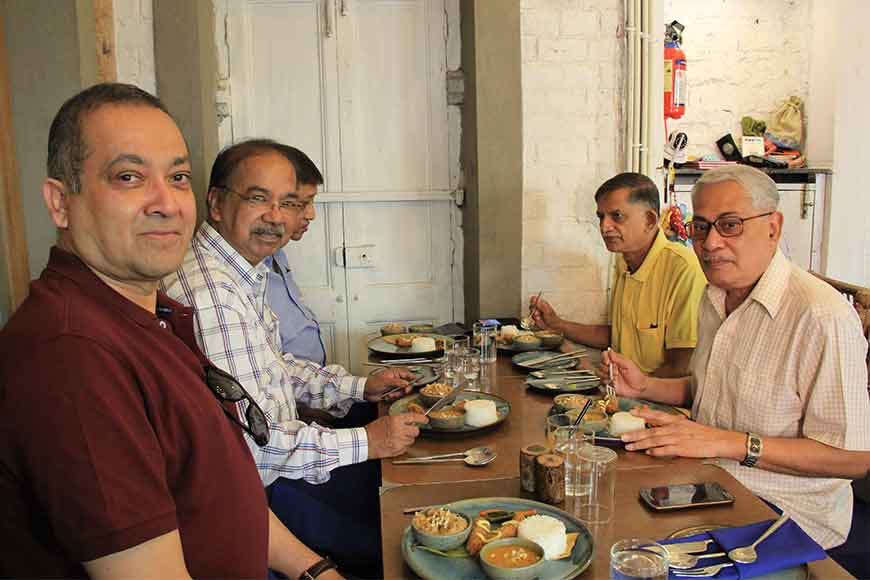 People enjoying firingee thala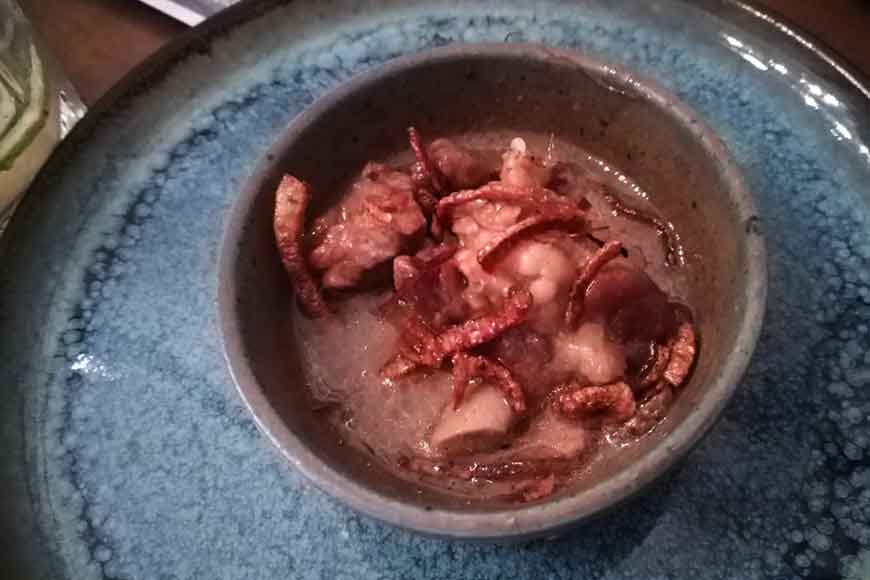 Mutton Jal Frezie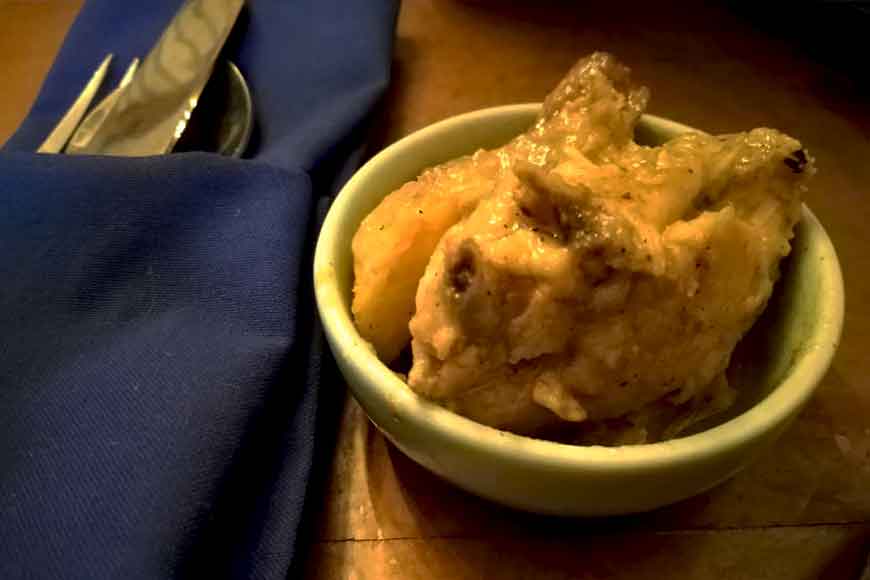 Yehudi Murgi Roast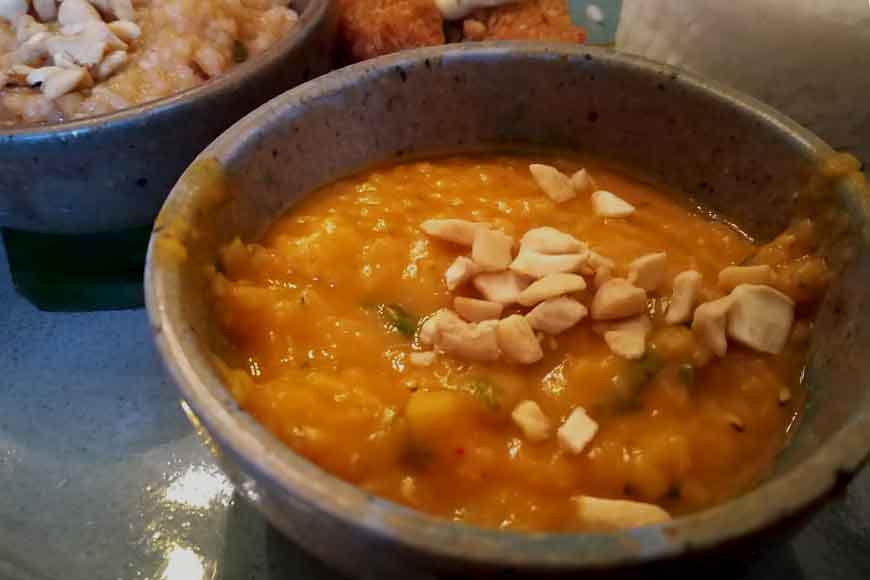 Dal Churchuree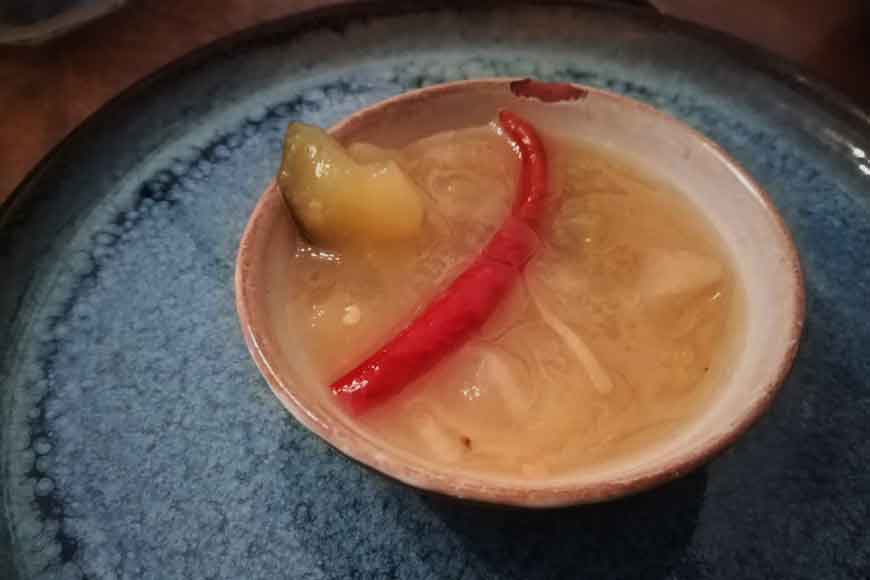 Col Skinner's Chutney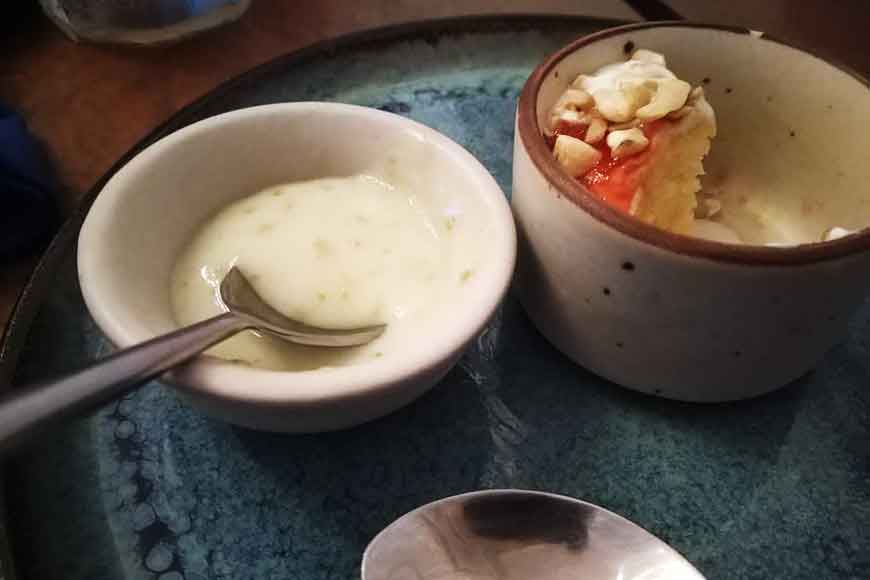 Tipsy Pudding and Mango Fool