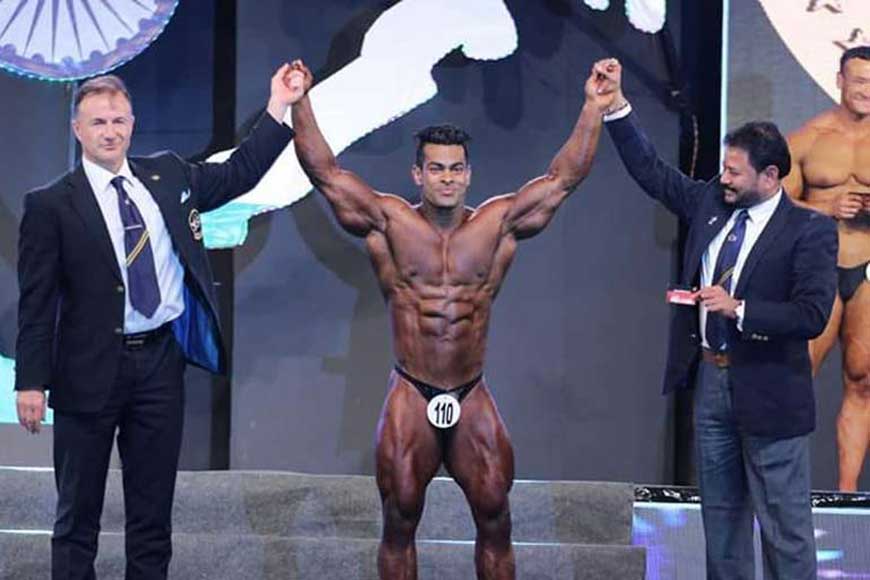 A couple of months ago, Soumya Das from Nadia district made India proud after winning the title of Mr Universe 2019, organized by the World Fitness Federation at Seoul, South Korea. Soumya achieved the feat after 67 years since any Bengali won the iconic title. And not just him, there was more jubilation in store.
Another Bengali boy from Siliguri, Suman Das, came through with flying colours by winning the gold medal in the Diamond Cup Championship, organized by the International Federation of Body Building (IFBB). International Federation of Bodybuilding and Fitness, IFBB, the governing body of the sport of bodybuilding and fitness, was founded by brothers Joe and Ben Weider in 1946 in Montreal with its headquarters at Madrid in Spain. This sport is yet to catch up in our country though it is very popular abroad.
Winners find a way, losers find an excuse --- or so goes the adage and Suman Das has achieved his goal and once again proved the actual essence of the maxim. The journey to the top was not an easy one for this small-town boy. Hailing from Khaprail in Matigara, Suman has been tenaciously pursuing body building for a long time. In 2008, he participated for the first time in the body building competition. Although he has won 25 medals so far, he considers the gold medal in the Diamond Cup as the most prized win so far. There were contestants from 47 countries in this year's edition of the championship. Suman clenched the gold medal in the 80-kg category. He also won a silver medal at the same venue when he participated in the mixed weight class where winners of the other weight categories participated. This win was vital for Suman as it entitles him to participate in the next International Bodybuilding and Fitness competition directly.
How did he train for the event? Like the iconic boxer, Mohammad Ali said, 'I hated every minute of training, but I said, don't quit. Suffer now and live the rest of your life as a champion,' life for Suman was tough. Three months before the competition, he spent two hours, twice a day at the gym, sweating it out there. But a month before the competition, he had to be hospitalized due to food poisoning. He became very weak but that could not deter him. He recovered and was all set to participate in the championship.
What's the key to his success? 'Very simple,' says Suman. 'Proper diet, proper training and a positive attitude are the three key elements that can see you through any obstacles.' We wish Suman all success.