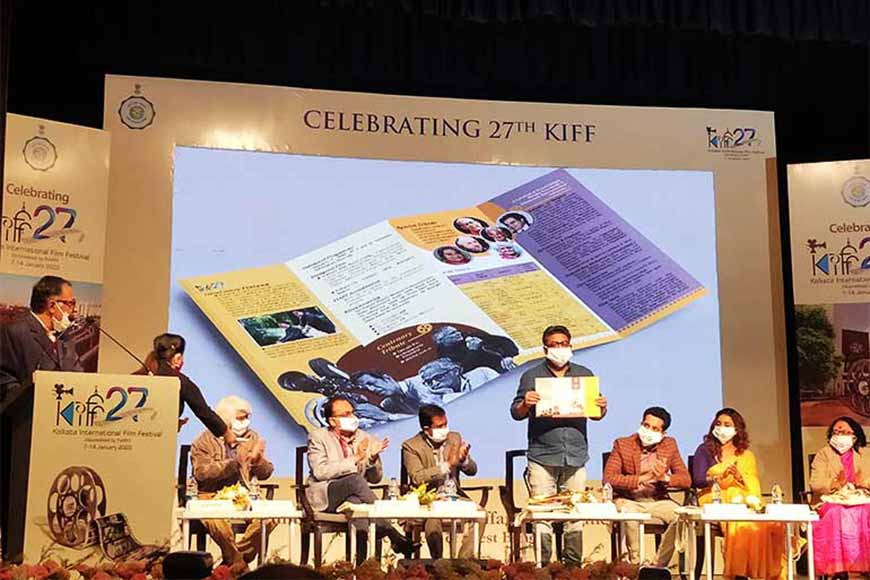 The 27th edition of the Kolkata International Film Festival (KIFF) will kick off from January 7 with a virtual inauguration by Chief Minister Mamata Banerjee from Nabanna. The week-long festival will be on until January 14. The theme country for this year's festival is Finland.
The announcement at a press conference in Sisir Mancha today lays to rest fears among the city's cinephiles that the film fest would not be held at all, a fear that was aggravated when a press conference scheduled for January 2 was postponed. Present at today's conference were Minister of State (Independent Charge) for Tourism and Information & Culture Indranil Sen, who is also joint principal advisor to KIFF, producer-director Arindam Sil, actor-director Parambrata Chattopadhyay, veteran filmmaker Haranath Chakraborty, Information & Culture Secretary Santanu Basu and others.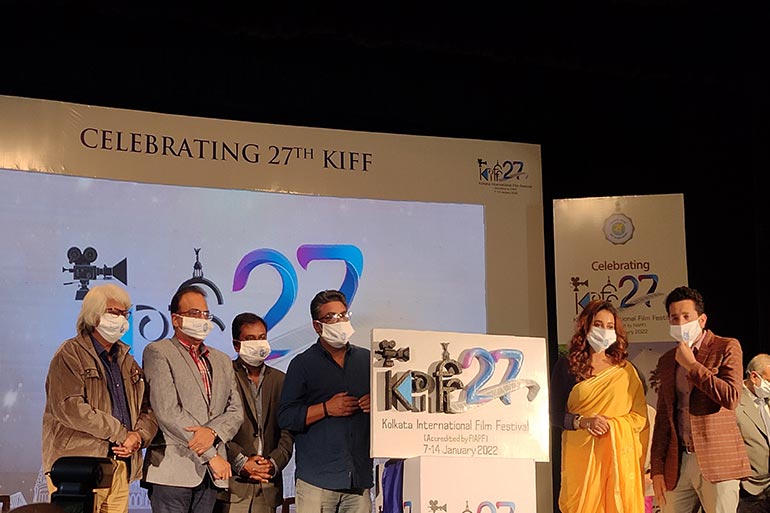 The minister said, "There will be 200 screenings of 160 films from 42 countries, including six films from Finland. Like other years, we are giving away the Royal Bengal Golden Tiger Trophy, Hiralal Sen Memorial Trophy, NETPAC Award and other prizes."
"A film festival on this scale is rare in India. And the value of the awards is among the highest in the world," said Sil. He added that this year, the Satyajit Ray Memorial Lecture will be delivered by filmmaker-producer Shoojit Sircar, and that 27 artistes who have worked in Ray's films have been issued special invitations. As of now, 13 of them have confirmed their attendance, and the group will be felicitated at a ceremony to be held at Rabindra Sadan on January 8.
Parambrata said, "We did want to host a bigger festival this year, but our hands are tied, so we have reduced the scale. That will not affect the quality of the films, however. Films like Pather Panchali, Nayak, Sonar Kella, Sadgati, and the Goopy-Bagha trilogy will be screened as a tribute to Satyajit Ray. We will also pay tribute to Mikolas Siancho."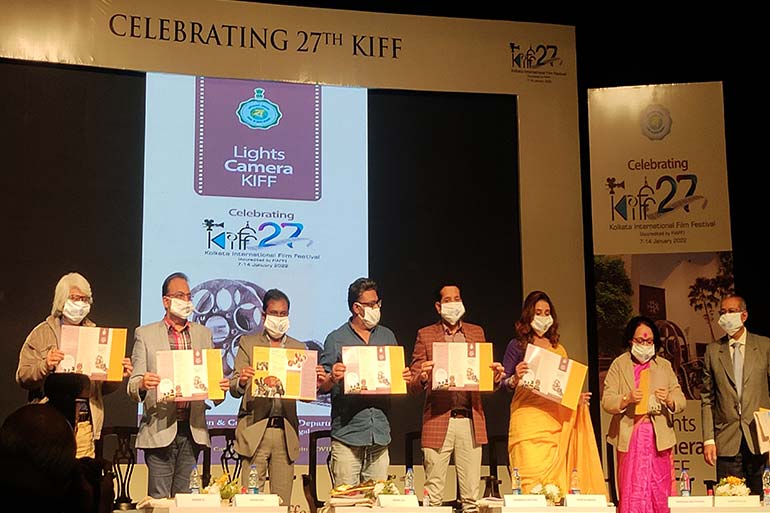 To commemorate 75 years of India's independence, there will be a special screening of two films on Netaji Subhas Chandra Bose - Subhas Chandra by Pijush Bose and Shyam Benegal's Netaji Subhas Chandra Bose: The Forgotten Hero. Bollywood legend Dilip Kumar will be remembered through screenings of Madhumati, Sagina Mahato, and Mughal-e-Azam. Also, Uttara, Grihajuddha, and Anwar Ka Ajab Kissa will be screened in memory of Buddhadeb Dasgupta.

Among other memorial screenings will be Raj Chakraborty's film Dharmajuddha in memory of Swatilekha Sengupta, and several films by Ray as well as films made on him by others. Also on the list of tributes is the name of noted film critic and scholar Chidananda Dasgupta.
Among other highlights at this year's KIFF are Pierrot Le Fou by Jean-Luc Godard, and The Mahabharata by Peter Brook. Screenings in the special section include Aparna Sen's The Rapist, Suman Mukhopadhyay's Nazarband, Saibal Mitra's A Holy Conspiracy starring Soumitra Chattopadhyay and Naseeruddin Shah, and Samayer Smritimala by Goutam Ghose. The Asian NETPAC section will feature Jharapalak, the biopic of Jibanananda Das starring Bratya Basu.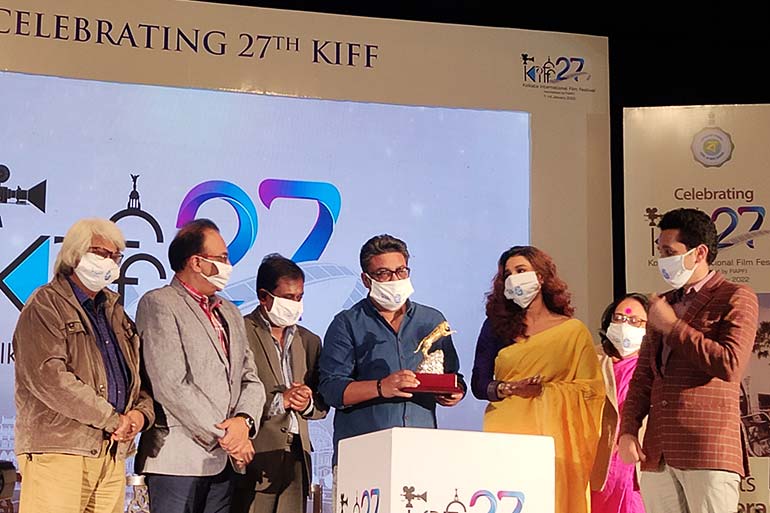 Alongside films from several countries, one will also be treated to independent, documentary, and short films by many Bengali filmmakers. Adding value to the screenings will be various seminars and workshops on cinema.
In keeping with the state government's Covid-19 guidelines, all theatres will only allow 50 percent occupancy, and there will be no public screenings after 10 pm.