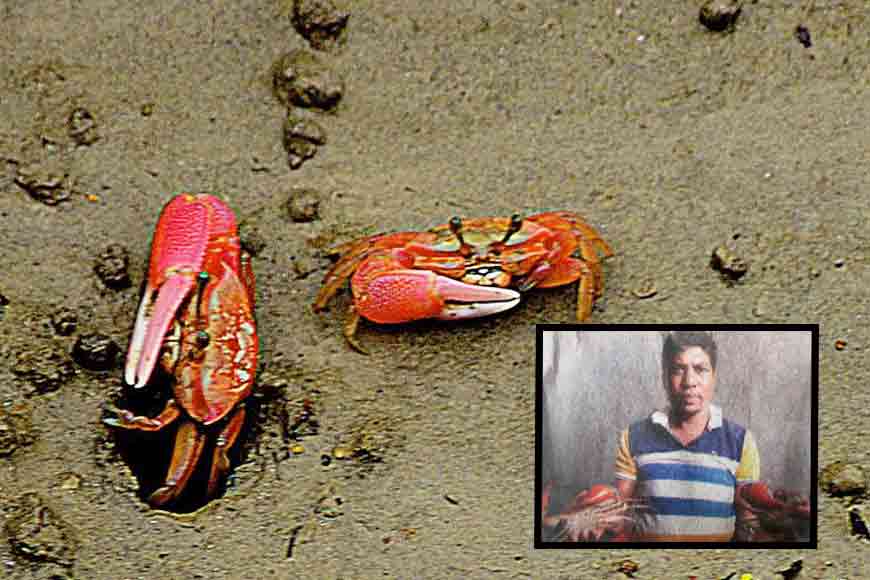 Sukumar Mahato has had to leave his studies because of poverty. His parents were also illiterate. They never could afford two square meals for their children. Let alone their education. Sukumar thus had to quit his studies at the primary level, even before Class II. But today, this very school drop out, can calculate in dollars non-stop without a calculator, speak and write in fluent English and handles one of the largest crab export business of Bengal, running into lakhs daily, dealing with countries like Thailand, China and Singapore.
As a resident of Sundarbans, Sukumar was exposed to crab collection from the age of 17. But he knew he could turn it into an eco-friendly sustainable model specially like the south-east Asian countries did, where crab is a delicacy. He started his business in a small way in Sundarbans' Sandeshkhali block. And today he employs more than 20 locals and also supports more than a dozen fishermen in a business that spreads across Beijing, Kunming, Sanghai and Bangkok. Every day he exports 300-400 kg of high-quality crabs to these locations. Sukumar has also made special arrangements to sort the crabs according to their succulence. The smaller crabs are kept in reservoirs, where they are fed small fishes and allowed to grow, till they reach the proper size. Interestingly, his crabs are named according to their weights. The ones that are 500gm to 1kg in size are called 'Double XL', 300 gms are called L, 200 gms are M and 150-200 gm are SM.
It is amazing to see how an illiterate man had the business brains to run a huge export business across various countries.