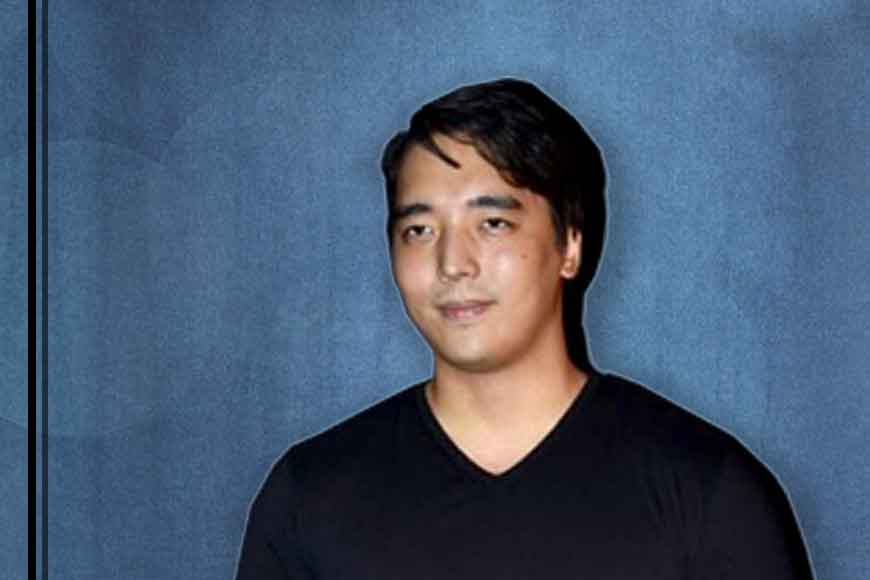 Remember that tall and slim hill face in Laal Kuthi? Yes, we are speaking of our very own Danny Denzongpa, who at times was the friendly uncle singing Karo noigo aami… Keu amar noy to a child or at times in the role of a villain. Now Bollywood will see Danny's son, Rinzing Denzongpa, as one of the fresh faces to be launched in 2019. Rinzing's debut film is likely to begin from April this year. The initial part of the shooting will happen in various locations throughout India. The last part of the film will be shot in Budapest. The name of the movie has been selected as 'Squad.' The story of the film revolves around a young boy who has grown up amidst chaos and conflict of the special forces.
The 29-year-old had dreamt of becoming an actor since long. Now his dream comes true with this film being launched on a massive scale. After reading the screen play, he had been sincerely spending two hours for exercise every day for enhancing his physical strength, and trained in a way so that his body becomes equally flexible for both action sequences as well as dance sequences. His father, Danny spends a lot of his time travelling frequently for business, especially in Sikkim and Mumbai. He has read the script of the film too and happy that his son has signed up for an action thriller like 'Squad' which also strikes a perfect balance between humour and emotions.
Danny himself is producing his son's debut film. The co-producer of the film is Neelesh Saha, who is also the cousin- brother of Sanjay Dutt. However, his heroine is yet to be decided. The director of the film is Jyoti Kapoor Das who has won multiple awards for 'Chatni' starring Tiska Chopra. After directing 'Squad,' Jyoti would be called the first female director of an Indian action film. The 'Squad' promises to be no less than Zero Dark Thirty.