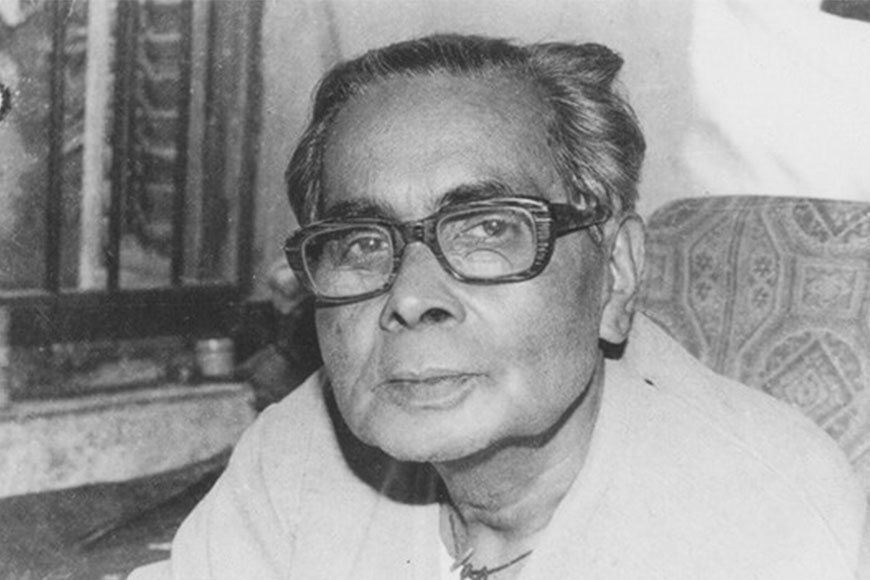 Je raate mor duarguli bhanglo jhorey… Only Debabrata Biswas could bring out the pain and the spirituality of this song through that god-gifted voice that is still the best seller. Biswas' music was notable for its exceptional depth of emotional expression combined with an exploration of the subtle dramatic element of Rabindranath Tagore's verses. His early gramophone recordings of Tagore's songs in the early 1940s, demonstrate soulful expression of melody with a strict adherence to rules and norms of tradition, written and unwritten, which he felt obliged to break in the early 1960s.
His renderings show amazing power of voice and modulation, compounded with an overt emotional expression of a kind hitherto unpracticed by his contemporaries. His voice ranged at ease within the three octaves and with varied tempos and rhythms and showed a greater variety of emotional expression from the thunderous and rumbling to the soft and mellow. Somewhat audacious and overpowering in his personal feelings, his enunciation of the words of even the most familiar of Tagore's lyrics extracted new meanings and freshness from the compositions.

Born in 1911 in Barisal and raised in Mymensingh district of Bangladesh, Debabrata Biswas was nicknamed George as during that time King George V was visiting India for the Delhi Durbar. Interestingly, Biswas is the only singer who sang Rabindra Sangeet in Sanskrit, English, German, French, and Russian. Yet, dictatorial fatwas from the Viswa Bharati Music Board put a stop to his artistic freedom in singing Tagore's songs and forced him to stop recording Rabindra Sangeet in early '70s. Some say, this happened thanks to the instigations of some jealous singers. Besides, he drew superb sketches and cartoons, wrote two books, Bratyo Janer Ruddhwa Sangeet and Antorango Cheen. These books were published in 1978 and the royalty donated. He also acted in a few films like Komol Gaandhar, Chhenra Taar and Bhuli Nai. He was not just an artiste par excellence, he was an excellent personality with an ever-ready helping hand as well as had a fantastic sense of humour.
Debabrata Biswas died a sad man, just at the age of 69 years on 18th August, 1980. No doubt the suppression of his musical expression had for years affected him and on several forums he discussed it and also felt low.