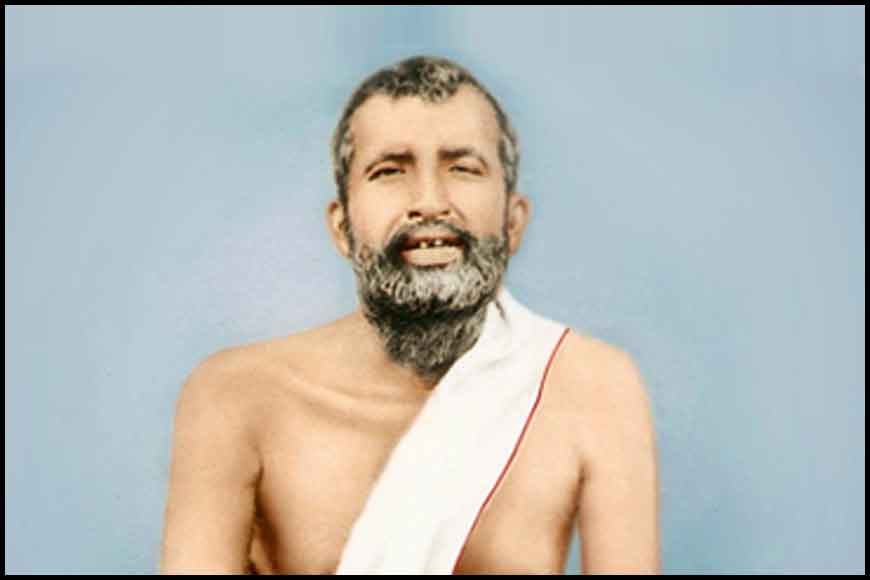 Until now, there was a common belief among the devotees of Ramkrishna Paramhansa that he had succumbed to death because of throat cancer at the age of 52. But the reason for his death recorded in the death register of Cossipore Police Station that was made public by Kolkata Municipality has given rise to a recent controversy. After his death, the registration that was made by his devotees before he was cremated, says that the real reason behind his death was ulcer in the neck. This document will be handed over to Ramkrishna Math and Mission Authority of Belur by the Deputy Mayor of Kolkata, Atin Ghosh today at 11 am.
In 1886, Sri Ramkrishna Dev had breathed his last in the wee hours of the night of August 15 at Cossipore Udyanbati. He was cremated at the crematorium. Back in those times, no document for death was required to be submitted at the crematorium. But the British made a law where the document of the last rites had to be registered in the police station. Before his last rites, Ramkrishna Dev's death was registered by devotees at Cossipore Police Station where his real name has been mentioned as Gadadhar Chattopadhyay and his profession as priest.
According to the Deputy Mayor since Sri Ramkrishna passed away at midnight on August 15, the date was notified as August 16, according to the English time zone. The death certificate was brought from the police station and preserved at Kolkata Municipality. Cancer was not discussed much in India before 1900 as a cause of death. May because of that instead of throat cancer, the doctors had instructed to write throat ulcer as the cause of death. Some devotees claim that Sri Ramkrishna's premature death occurred due to lack of adequate medical care for the ulcer and it was not cancer. In 1886, L.M Sili, an English doctor who had come to India for treatment, had said that he had found signs of cancer among 30 patients. Back then, there prevailed a misconception that cancer was a foreign concept which occurred among white-skinned people.
The Belur Math Authority will soon be creating an archive about Sri Ramakrishna. Therefore, they had asked for the death certificate from Kolkata Municipality. But there were certain legal restrictions as it is a government document. But the digital replica of the death document will be handed over to the Belur Math.