AmitavaPurakayasthya is a heritage enthusiast and an ardent explorer. He has penned down many substantial articles on the old-world charm and history of Kolkata and Bengal
When the entire nation seems to be reeling under the impact of 'Cow Politics,' there is a deep connect of these docile creatures with the history of Kolkata. According to ancient Hindu scriptures, cows have often been equated with divine entities. Cow protection has thus evolved into an important religious ritual among a large section of Hindus that reinforces their identity. But are you aware of the existence of Calcutta Pinjrapole Society which has been playing a major role in the cow protection movement since ages?
If you visit Aramanian Street and keep walking right even on a holiday, you will realize that the street never sleeps and is constantly frequented by vans and porters carrying goods between different destinations in hurried frenzy. Amidst all the chaos, you may come across an interesting house decorated with sculptures of cows in different poses. The sign-board declares the building as the office of 'Calcutta Pinjrapole Society,' an organization that has been in existence since 1885, working dedicatedly towards protection of cows.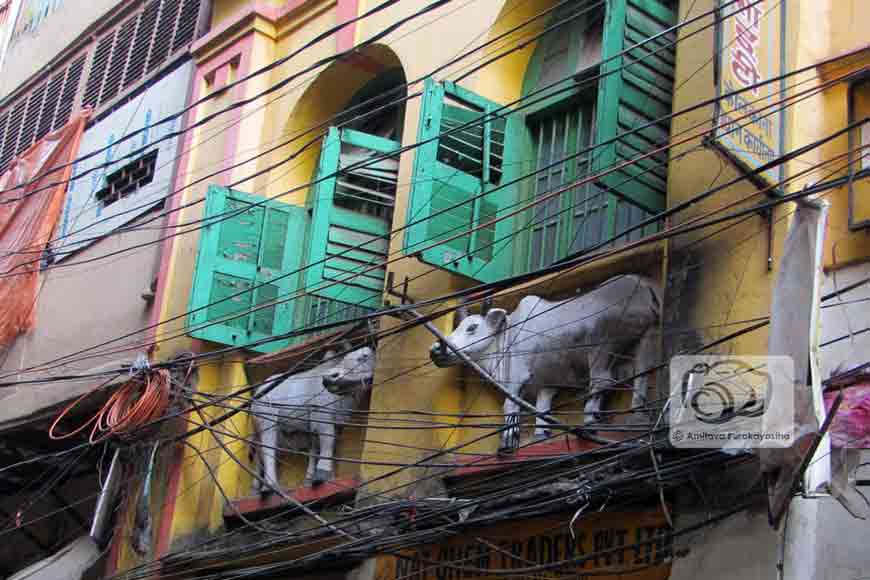 What is the history that lies behind Calcutta Pinjrapole Society that aims to protect 'sacred' cows in this part of the country? Well known exchanges between Swami Vivekananda and leaders of Go- Raksha Samity or cow protection committee of Kolkata, you might gain a fair idea about the general perception about this movement. But nonetheless, this society was founded at the heart of the city, as early as 1885, through the initiative of resourceful businessmen from Burrabazar with the primary agenda of protecting cows, who they considered to be their 'mothers'.
Businessmen Raibahadur Badridas Mukim, Surajmal Jhunjhunwala, Jugalkishore Ruia and Ramchandra Goenka initiated this movement. The contentious issue of using animal fat in cartridges that became a major impetus sparking off Sepoy Mutiny was still a burning issue in the then society. Cow protection movement gathered steam with the aim of saving the cows from merciless slaughter. The rich businessmen generously funded the cause and formation of the committee. The first goshala under the auspices of the Calcutta Pinjrapole Society was established in Sodepur as a protective shelter for cows. Gopashtami fair was organized from the very first year. Mainstream newspapers reported the event with utmost importance.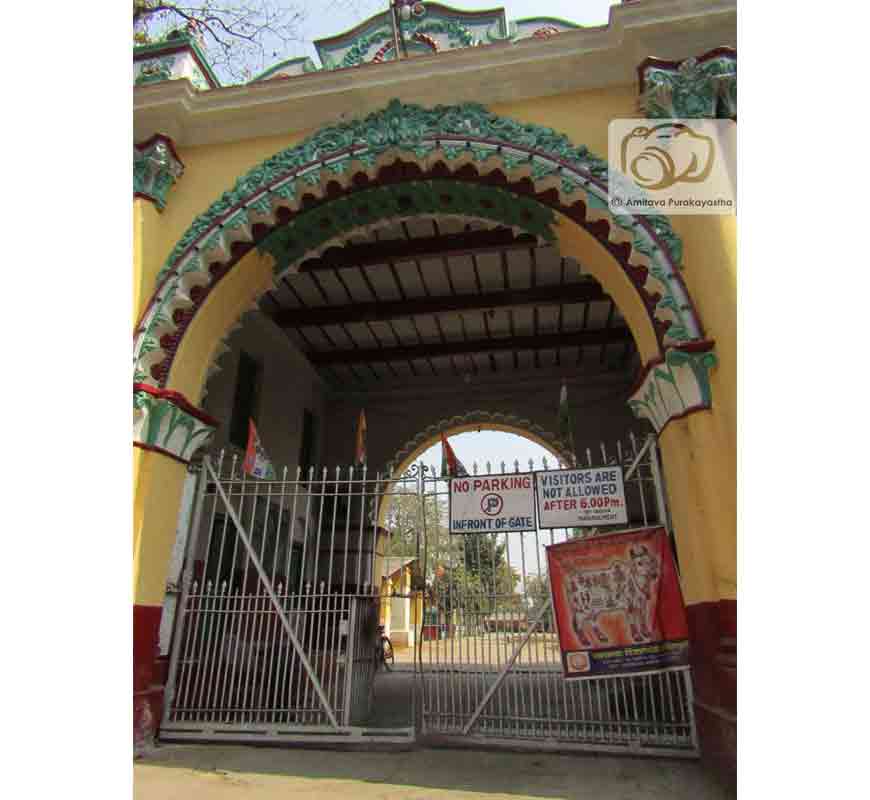 Gradually, apart from protection of cows, opposition to British rule became a part of the operation. The organization through its activities made sincere endeavours to maintain and reinforce the distinct community identity of its founders and office bearers. They adopted the exclusive use of 'Devnagari' language for internal and external communication including that for writing letters.
The journey of this cow protection movement has been a topsy-turvy ride. It has been a witness of the scare of Japanese bombs in the city, the communal disturbance of 1946 and a lot more. However, in the course of this journey, many cow shelters have been built in places like Lilua, Kanchrapara, Hazaribag, Chakulia and Raniganj where thousands of cows are provided shelter and care.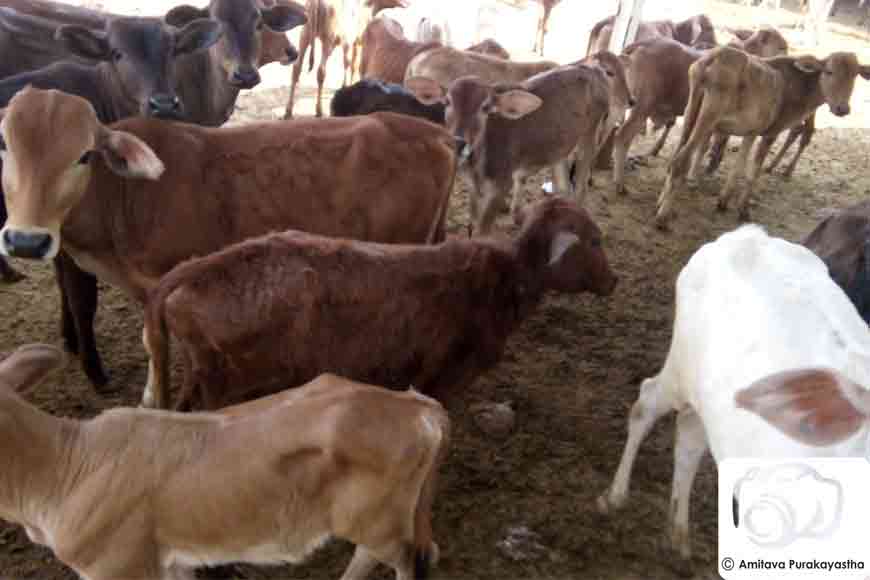 A visit to the goshala in Sodepur, is impressive with the arrangements that have been made for the welfare and care of cows. There are separate rooms for new-born calves, crèche for the older ones. Be it food, medical care and any other needful measure, everything is available. Besides, families and business organizations have taken up the responsibility of taking care of 5-10 cows each. Signage notifying Go Parikrama Marg or circumambulation path around the sacred cows are also marked for the visitors who step in to perform these religious rituals. There also exists atuladaan room where a devotee (usually on his or her birthday) is kept on one side of a balance scale and gifts of equal weight is measured on another side and distributed among the cows.
Perhaps, the only question that will pop up today is whether the organization that started off with the cause of providing protection and refuge for destitute cows still believe in its core humane values or has it shifted its focus to excessive ritualistic activities?The question is easy - but not the answer.