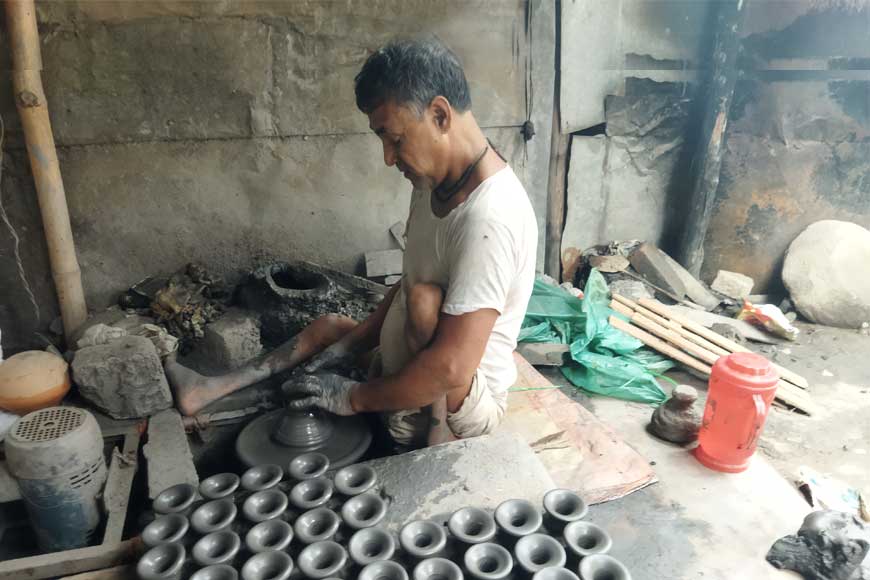 "There are two ways of spreading light; to be the candle or the mirror that reflects it."
– Edith Wharton
Diwali aka Deepavali / Kali Pujo is the festival of lights and one of the most important occasions that is celebrated with great pomp and splendor among Hindus globally. Since time immemorial, Diwali has been celebrated to symbolize light over darkness and during the festival, countless homes in India and abroad are illuminated using traditional diyas /pradeep and in the modern age -- electronic lights. Traditional diya making in India has always been a small scale handicraft industry spearheaded by traditional potters. The sight of artisans and their families selling their modestly-priced hand-crafted diyas on city streets is quite common before Kali Pujo/ Diwali.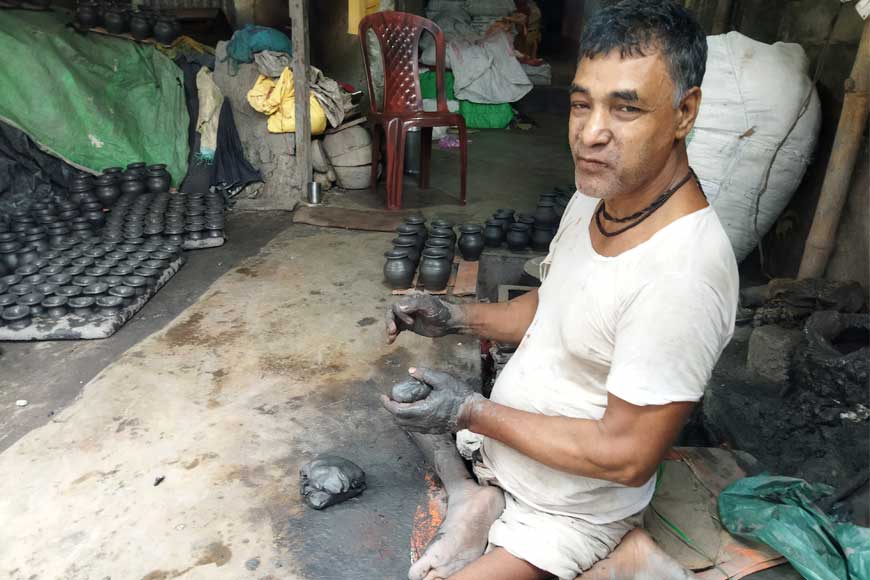 But Sadhan Pal is a diya maker with a difference. Resident of Chayanpara Pal Para in Siliguri, this 68-year-old differently abled artisan has been constantly waging a war against obstacles all his life. He was only eight years old when he had a severe bout of Typhoid that left both his feet paralyzed. But that could not deter him and he learnt the art of making diyas from his grandfather and father, both of them being traditional potters. Since then, he has been making clay pradeep/diyas. At present his deft hands carve out anything between 1,500 to 2,000 diyas daily. During Kali Pujo/Diwali, workload increases staggeringly and then Sadhan Pal works overtime to make more than 1.5 lakh diyas to fulfill the annual demand. This year is no exception. In fact, this year, demand for earthen diyas has increased phenomenally, a reason to bring smile on the faces of hapless potters who were earlier facing existential crisis following cheap Chinese made electronic lights which were eating into their livelihood.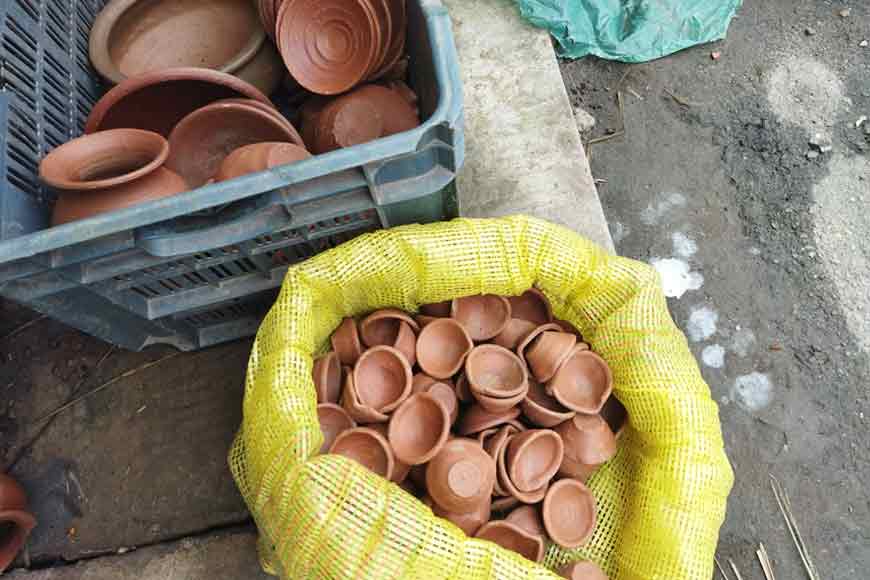 Orders for large quantities of earthen diyas have been pouring in from South India as well. As a result, prices of diyas have shot up. Last year, a pack of 1,000 diyas would cost between Rs 400 - Rs 450, this year the same pack costs anything between Rs 600 to Rs 700. Pal is a busy man these days working all his waking hours and making diyas for his customers who place orders from other cities and states like Delhi and Maharashtra. In between, whenever he can, he takes out his tricycle and loads it with diyas to go around in the neighbourhood colonies peddling his stuff to locals.

Despite the hard work and long hours that Pal puts in to make the diyas, it is most unfortunate that money is hard to come by. He is perpetually under financial stress which is magnified, in his case, owing to his disability that restrains his mobility – a reason why he cannot diversify his art or make other items. But diya making for him is a passion for him, a craft that he has been practicing for decades and has perfected it as well.
He says, before the onslaught of Covid-19 last year, the earthen diya market was taken over by the predominantly 'Made in China' electronic lights. The cheap and fancy dazzling Chinese lights with their ability to shine 24x7 was proving to be an attractive proposition for Diwali shoppers. "Earlier Chinese lights had caused a slowdown in the demand of earthen lamps but the traditional ways are making a comeback. The demand for earthen lamps is very good this year", says Pal. In recent years, Sadhan Pal has diversified his range of products and now he also makes earthen incense stick holders, 'kalash' and 'Ghat.'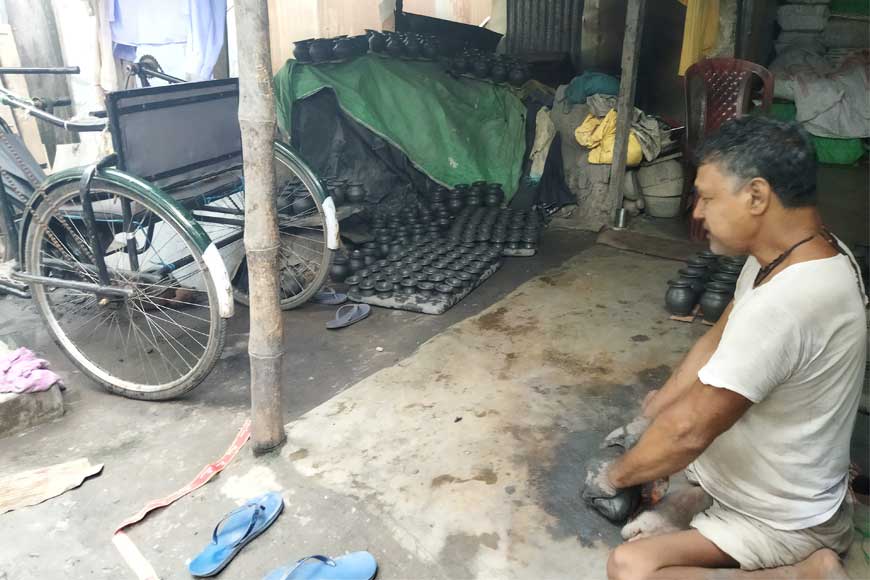 A number of residents living in Chayanpara Pal Para area hail from traditional potter families who have been trying hard to diversify their products and practice their art despite financial constrains so as to keep the tradition alive. But Sadhan Pal's determined battle to rise above poverty and his own disability and work hard to create beautiful earthen diyas to ward off darkness from people's homes and hearths definitely deserves kudos.