Disabilities could not stop Kritiman from securing 92% in his tenth grade CBSE examination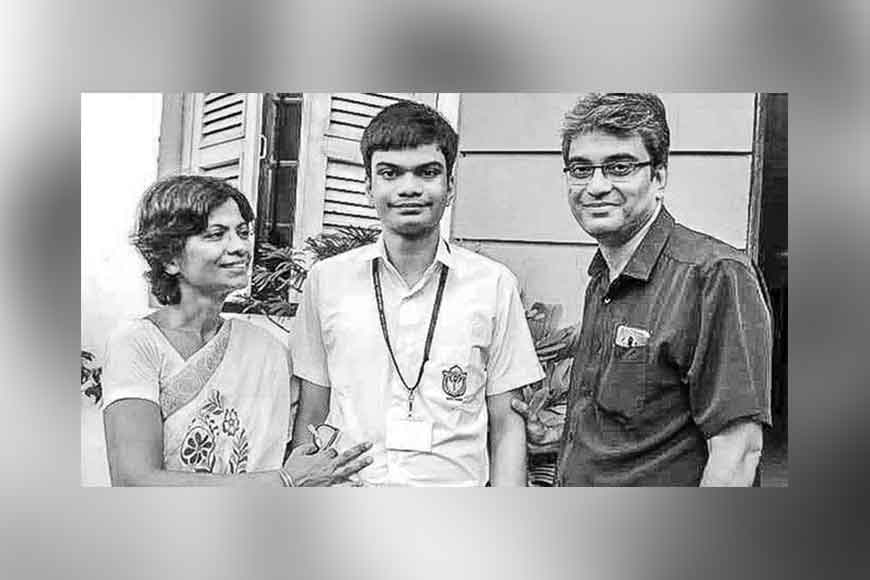 The human spirit is an ability and courage which no form of disability can take away. The world referred to him as a special child. Kritiman Dasgupta is a differently-abled child, who truly proved that he is special after securing 92 percent in CBSE tenth grade examination. His family members and teachers of his school, DPS Ruby Park are overwhelmed with the achievement of Kritiman after a journey full of struggles.
Kritiman, a resident of Rasa Road, Rabindra Sarobar, has been suffering from complex neurological problems since childhood. But it did not stand as an impediment in the way of his education or music. His endless persistence, sincerity, along with the help of his family enabled him to overcome the difficult chapters of his life. His only companions were music and his sister. His school also acted as his constant support which kept him going.
Kritiman's life primarily revolved around music. He is trained in classical music and plays a variety of instruments like keyboard and harmonica. Even when it comes to academics, he did not have tutors to fall back upon. His parents had taken up the entire responsibility of teaching him all by themselves. Kritiman has now opted for his childhood passion ---- music as his subject. The proud parents are indeed elated about their son's success, but they do not believe in unnecessary competition. They want music to be Kritiman's only companion in his journey of life. It is their firm belief that music is Kritiman's elixir of life as it would truly help in his mental and intellectual development.