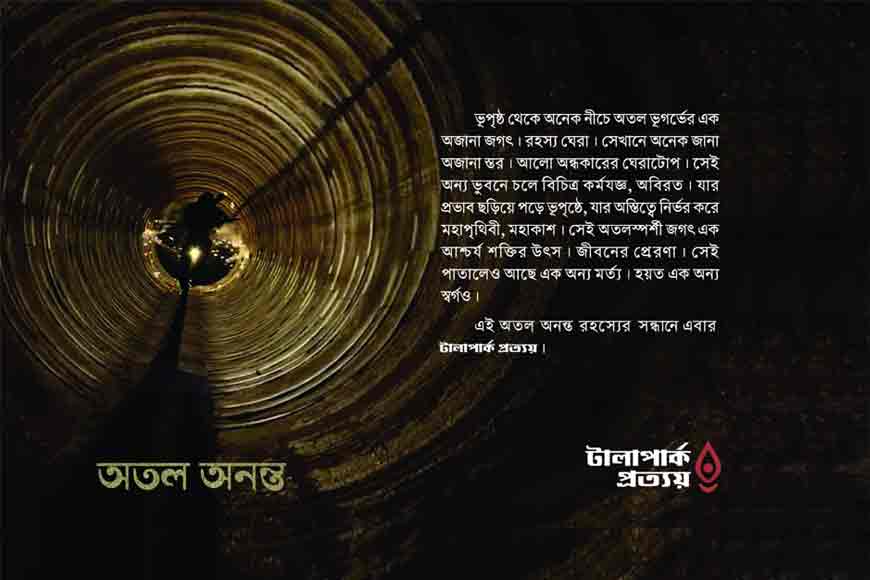 Asian Paints Sarod Samman winner of last year, Talapark Pratyay Durgotsav is experimenting with 'Depth' this year. One of the leading Durga Puja of North Kolkata, Tala Park is out to capture all our imaginations and stigma within the microcosm of 'Eternal Depth.' Tales of 'Under the Earth' or 'Within a Story' will be displayed on a creative space by renowned artist Debasis Barui and his team.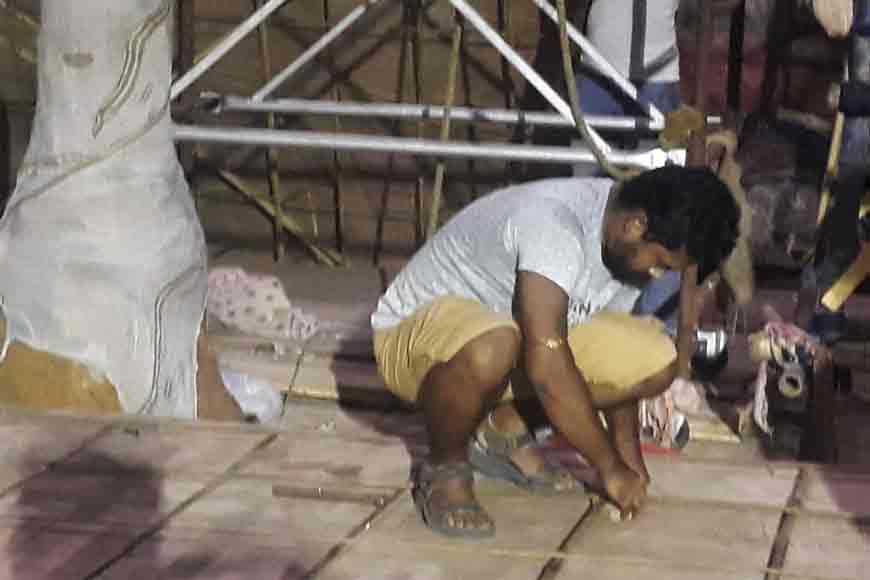 Tala Park Pujo theme workers
Barui is focussing on the influencers. He explains: "When we pay for a chocolate, we get the readymade product in an instant. But we don't really bother beyond, such as the presence of a huge industry, labourers involved etc. Barui has tried to merge the spirit of our day-to-day chores on a larger canvas through his artwork. 'Eternal Depth,' is truly a multidimensional theme, which can be made dynamic. So, if you are visiting Talapark this year, be prepared to brace for an unknown world full of mysteries, layered in various forms, dark and unexplored. Interactions of different elements generate a spirit that gradually floats above the surface. It spreads its influence across the cosmos leading to an extraordinary energy, that will make you a part of a different heaven.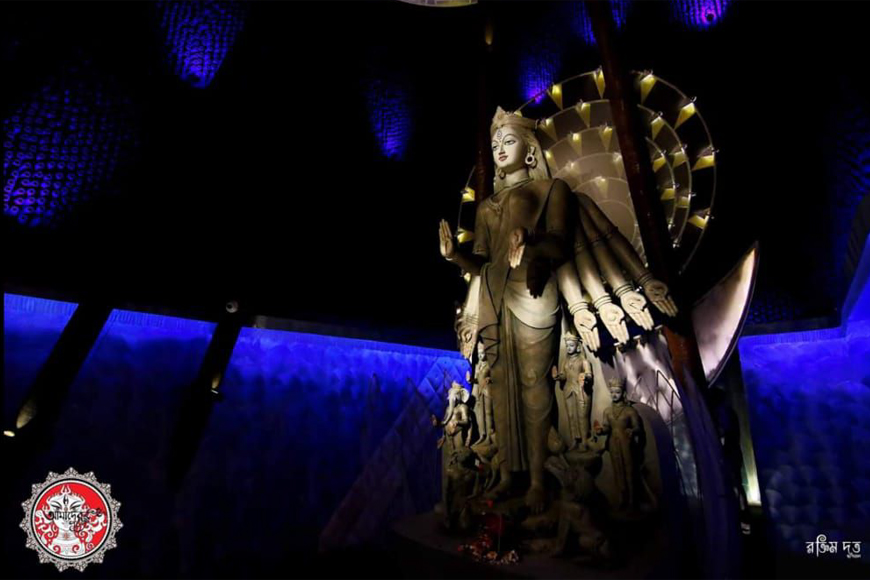 Last year's pujo
Last year the theme that won was 'Heart.' The concept of unfathomable depth can also be related to that earlier theme of Hriday. These are elements that cannot be measured or captured within the confines of a definite world. It is like a light emanated from darkness. We are all trying to reach out towards that light. Pratyay will help you along this journey. The artists this year are not using any metallic material as an ingredient in their construction. Barui is hopeful the devotees and visitors would appreciate this fresh concept this year. Memories will rise from below the earth, in search of a new energy. The artists who are making this happen are Debasis Barui (Concept and art), Subrata Mridha (idol creation), Subhadip Guha (Sound) and Suman Maiti (Light).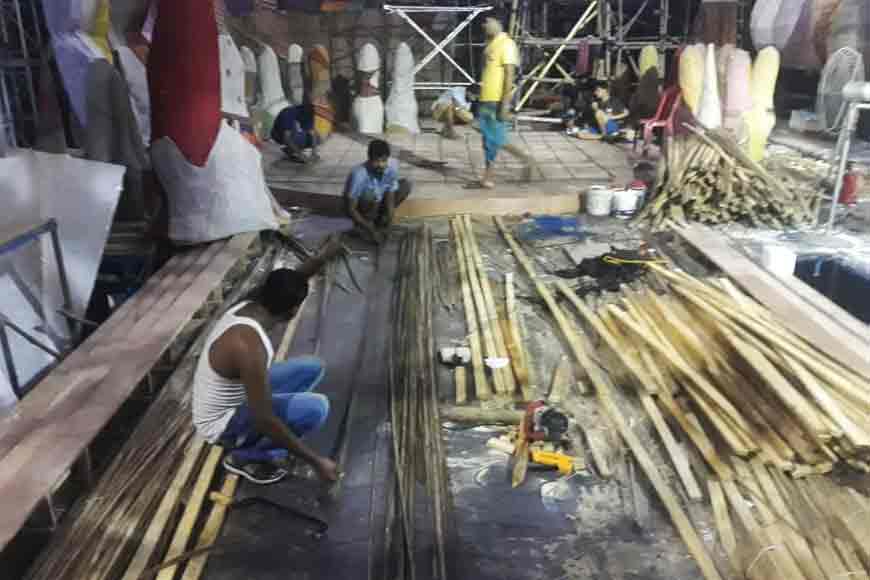 Workers constructing the Pujo theme