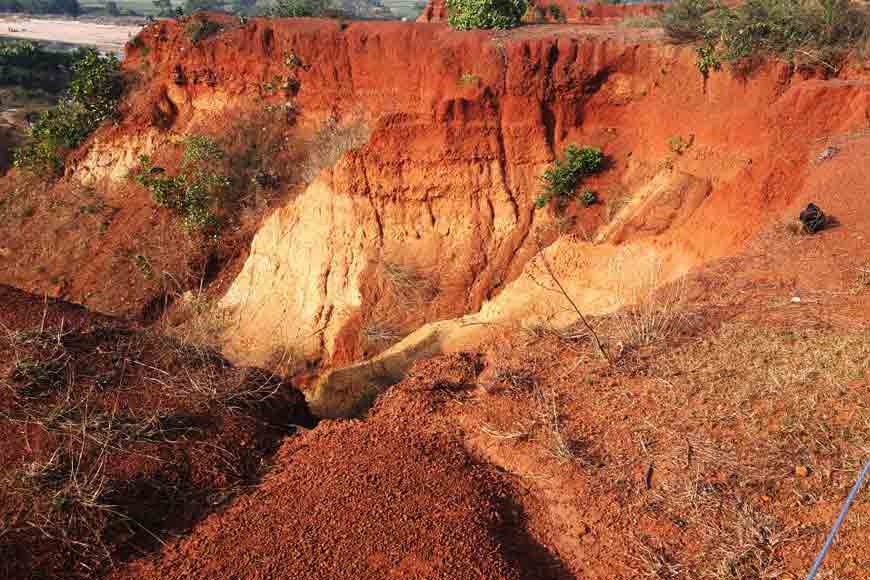 It was a 180-degree visual treat, of red sandstone hills eroded by natural forces and the Silabati river cutting deep gorges through the rocks. I have seen my friends in USA posting pictures of the Grand Canyon of Colorado. I never knew a mini version of the same lies in our very own Bengal, a 45-minutes-drive from Bishnupur. It was my driver at Bishnupur, who is a local of Garbeta, West Midnapore, and first raised the tale of picturesque Gangani. He said: "You must visit the Grand Canyon of Bengal." At first, I thought he was joking, but once I reached this natural formation in the outskirts of Garbeta, I realised this wonder of nature was indeed a less travelled spot on Bengal's tourist map.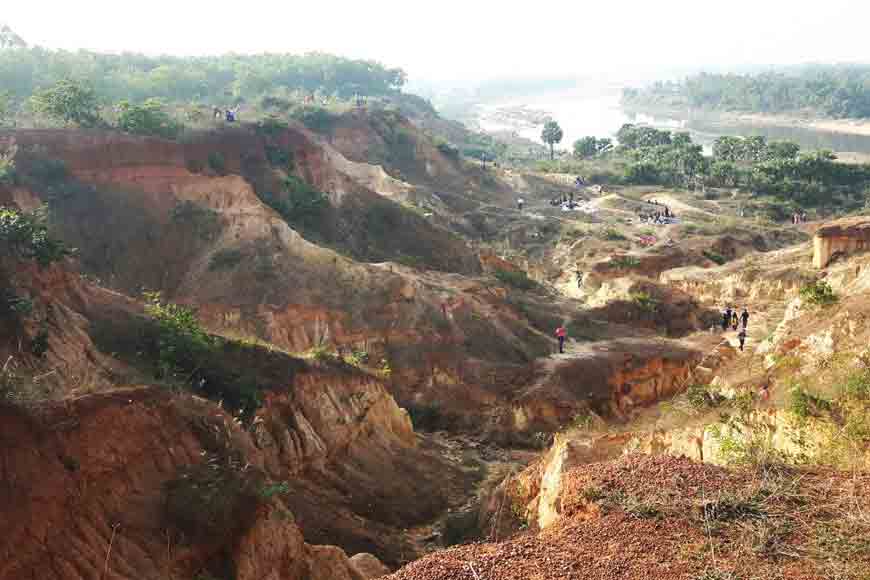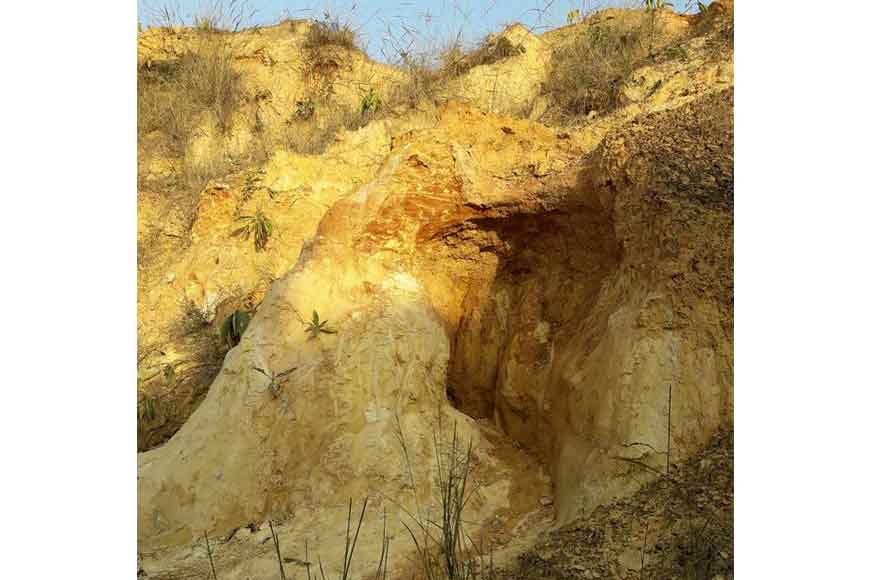 The tall gorges have been formed over thousands of years by the Silabati River, which is still to be found below the formation flowing in meanders. This river is a lifeline for several surrounding villages and the groves of palm trees on its banks as one stands above the red hills look mesmerizing. Locals call this region 'Gongoni Danga' or 'Gongoni Khola.' Though I was visiting the region in the afternoon, it is said this gorge looks best during sunrise when the sun's rays get reflected from one hill-top to the other and look like a rainbow.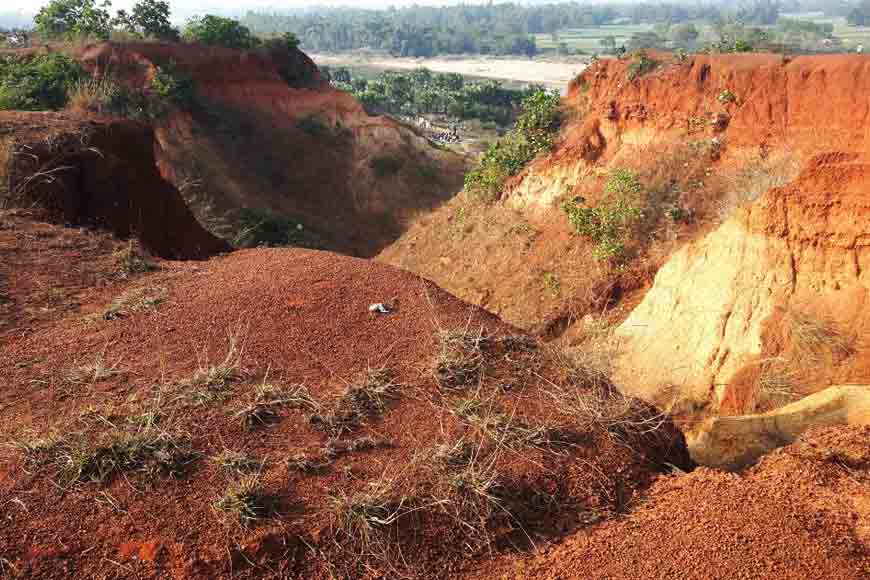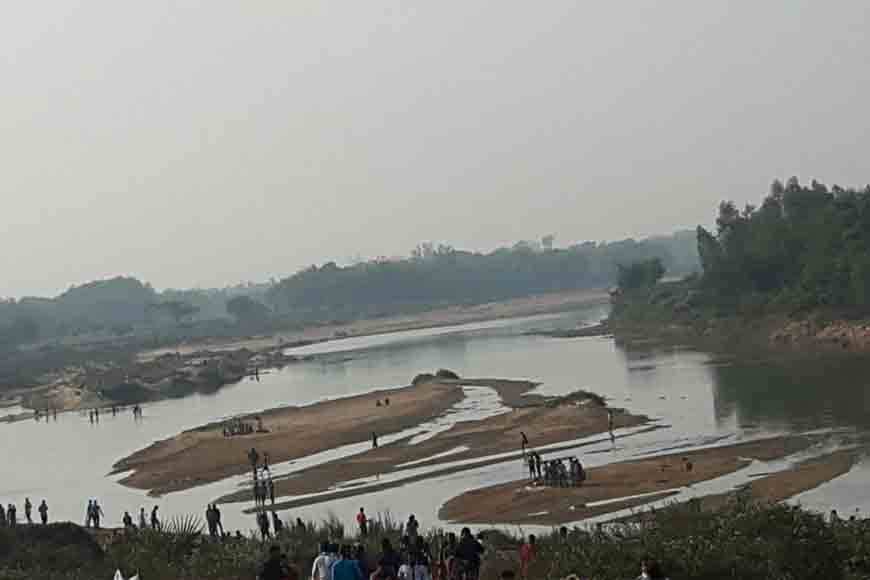 During monsoons, the Silabati River, which is also a rain-fed river, is seen flowing through the gorge. A flight if steps takes one to the point where the Silabati river lies below. If you plan to trek the hills and go to the top, you need to have good shoes and a good knee, as it is pretty difficult to find a foothold on the loose rocks. Legends say, Gongoni finds a mention in Mahabharata. Locals believe it was here that Bheema, the second Pandava had killed the demon Bakasura while the Pandavas were in Agyatabas or hiding.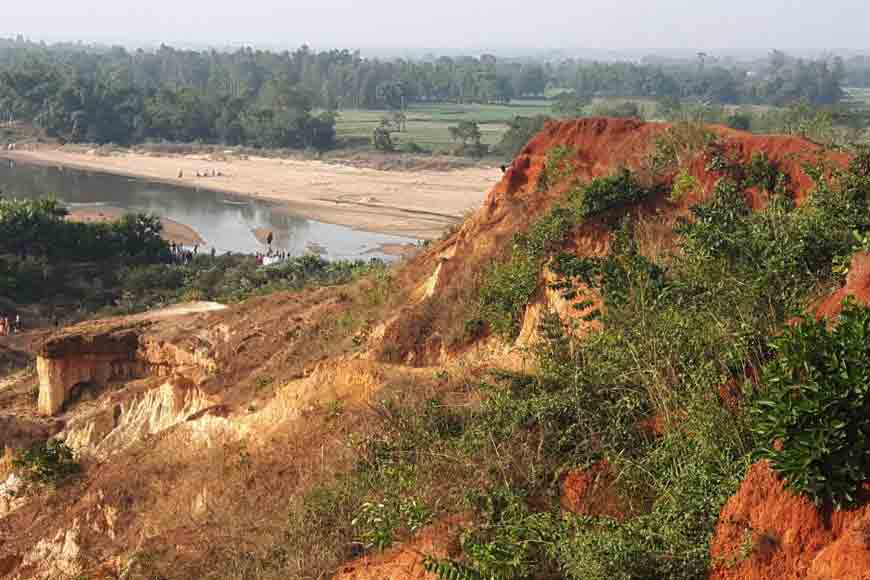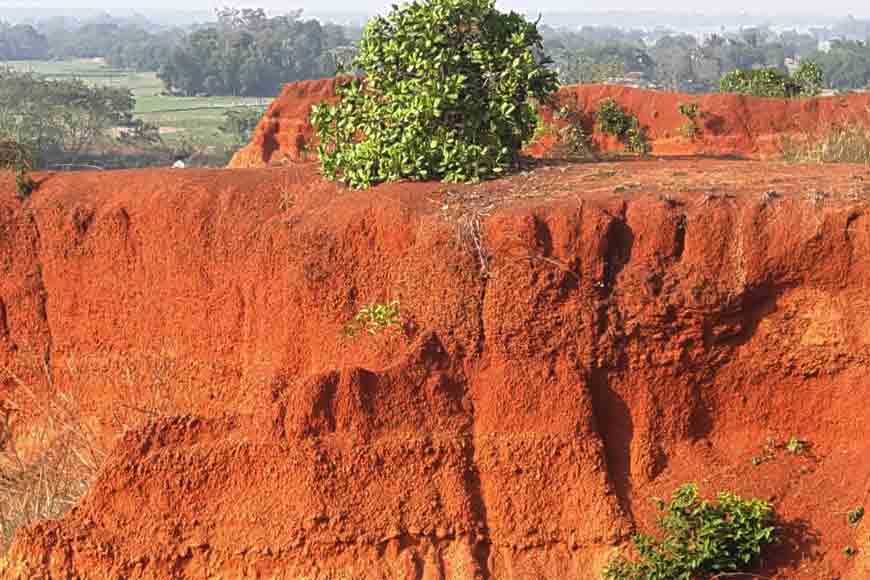 Gangani is easily accessible from Kolkata by both road and rail.
By road: It is in Garbeta of West Midnapore and a 45 minutes-drive from Bishnupur. Or take NH6 from Kolkata to Uluberia via Bagnan. From there either go towards Chandrakona via Ghatal or Salboni via NH60.
By train: Nearest town is Garbeta, which has its own railway station. Rupashi Bangla Express takes you to Garbeta Station in a few hours.