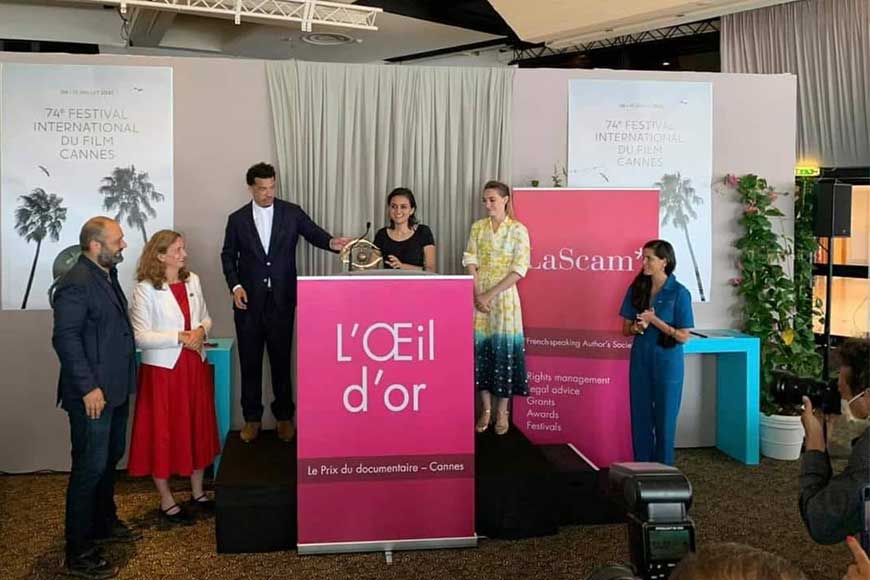 It was a Big Day for Bengali film buffs as Payal Kapadia's first feature 'A Night of Knowing Nothing' bagged the prestigious Oeil d'Or award or the Golden Eye Award for 'Best Documentary' at the Cannes Film Festival 2021. The film was up against 27 other documentaries showcased across sections at the festival. The film has a strong Kolkata connect with cinematographer and editor of the documentary, Ranabir Das, proudly walking the Red Carpet at Cannes alongside Payal. Ranabir is an ex-student of Don Bosco Park Circus and later went to study at Film & Television Institute India. Another Bengali, Moinak Bose, who was a student of Scottish Church College and St. Xavier's Collegiate School is the film's sound designer.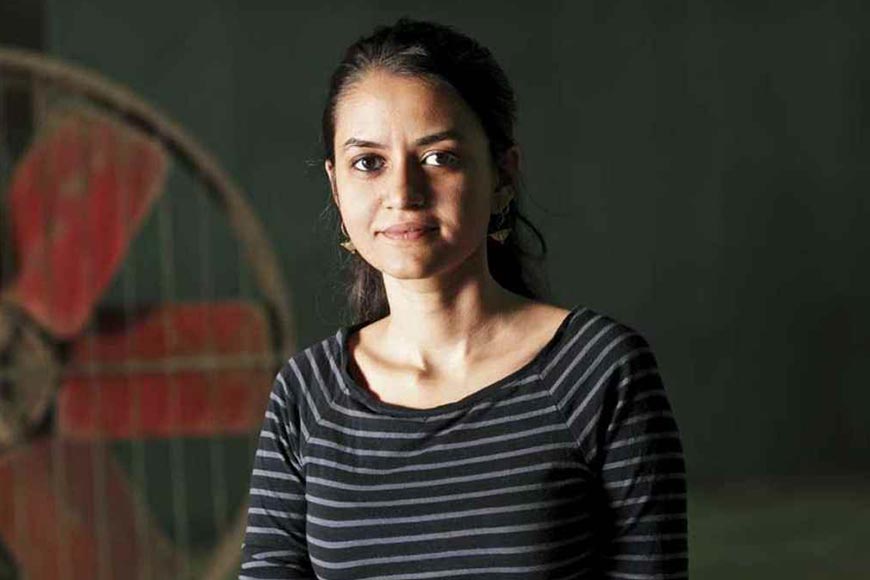 Payal Kapadia
While Gobardanga's theatre actor Bhumisuta Das, has done the voice over. Bhumisuta graduated from the National School of Drama in 2019. A Night of Knowing Nothing was screened as part of the Directors' Fortnight section which runs alongside the main festival. The film was up against prestigious films like Todd Haynes' The Velvet Underground, Andrea Arnold's Cow, Marco Bellocchio's Marx Can Wait and Rahul Jain's Invisible Demons, among others.

Ranabir Das says: "I am greatly inspired by Ritwik Ghatak's cinematography and Bengali cinematographers Subrata Mitra, Soumendu Roy and Abhik Mukhopadhyay. They weave magic on screen. I try to follow them, particularly Abhik da's work, who goes beyond just creating wonderful images. In the true sense he coordinates successfully with the director to help create the best imagery of a documentary."
This year's Oeil d'Or jury was headed by American documentary producer Ezra Edelman and consisted of French filmmaker Julie Bertuccelli, Franco-American critic Iris Brey, French actor Deborah Fracois, and the IDFA's (International Documentary Film Festival) artistic director Orwa Nyrabia. A Night of Knowing Nothing follows the story of a university student in India who sends letters to her estranged lover. The logline on the official website of the Director's Fortnight reads, 'Through these letters, we get a glimpse into the drastic changes taking place around her. Merging reality with fiction, dreams, memories, fantasies and anxieties, an amorphous narrative unfolds.'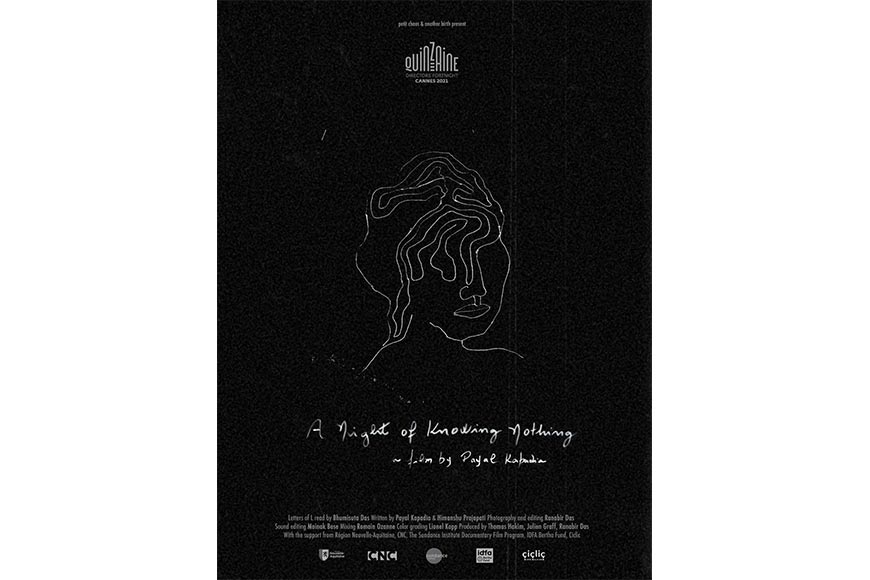 As Das puts in: "The shooting of this film was exciting indeed as we shot a lot of footage sent by our friends. In fact I shot the footage of Payal herself. Hence it was a sort of Found Footage Film. I edited the whole stuff during the Pandemic, in my apartment itself. We also got many footage from archives and the blend was stupendous. As friends joined in, I got a chance to get into the intimate detailing too." Bhumisuta however had to go to Mumbai for 10 days to do the voice over that comes party in Hindi. She is a member of Gobardanka Naksha, the theatre group and has featured earlier in well-known productions like Binodini.
Ranabir Das and his friends cannot help but thank the 'Culturally Forward' city of Kolkata and as he puts in growing up in this city helped him a lot to imbibe the art of film making as the city produces a stream of talents in film making since time immemorial.