Dr. Ramendra Lal Mukherjee invents pocket ventilator as a safe alternative to arrest Black Fungus cases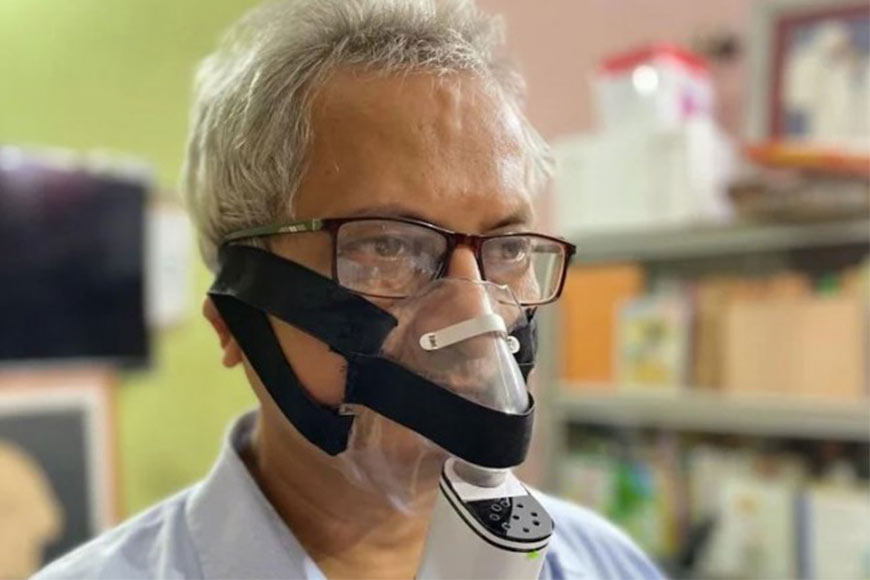 Dr Ramendra Lal Mukherjee, an engineer and scientist from Kolkata has invented an effective pocket ventilator that will not only save COVID19 patients, but will reduce Black Fungus contamination through shared ventilators of hospitals. Dr Mukherjee said to the press: "The device could be a safe alternative at times when there has been a sudden spike in cases of Black fungus."
The ventilator is portable and battery-operated and can provide instant support to patients with breathing trouble. Non-invasive and inexpensive, it can be an effective substitute for the bulky CPAP (continuous positive airway pressure) device used in hospitals. The idea for such a device came when his own Oxygen saturation level went down drastically while suffering from Covid-19 recently. "There was a point when my SpO2 level went down to 88. At that time my family wanted me to get admitted to a hospital. Though I came out of the crisis, I was struck by the idea of a portable device to help patients breathe easy."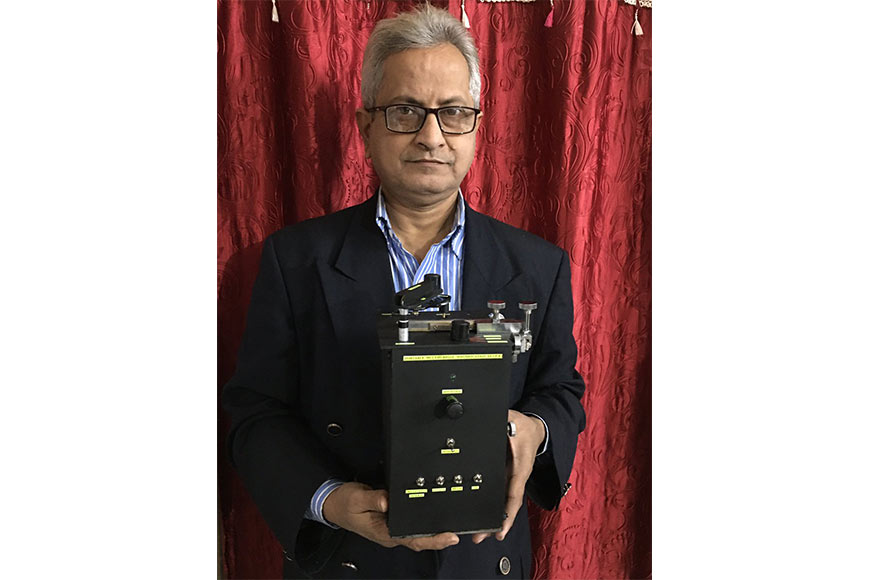 Dr. Ramendra Lal Mukherjee
The device has two parts - a power unit and a ventilator unit attached to the mouthpiece. Once switched on, the ventilator extracts air from outside and makes it pass through an ultra-violet (UV) chamber purifying it of viruses and germs. It then flows into the mask strapped to the device creating a thrust which increases the airflow into the respiratory system. Similarly, when the user exhales carbon dioxide, it is channeled through another UV chamber before being discharged out.

Even if a person is infected with Covid, the UV filter will kill the virus before the air is discharged out of the device after it is exhaled. This will ensure reduced transmission of the virus to others. In the power unit, there is a control knob with which the user can regulate the flowing of air into the system. Weighing just 250 grams and powered with rechargeable batteries and could run nearly eight hours on a single charge. One can use any USB type 2 android mobile charger to power the device.
This pocket ventilator might be a path-breaker in future COVID research and act as a saviour for thousands.