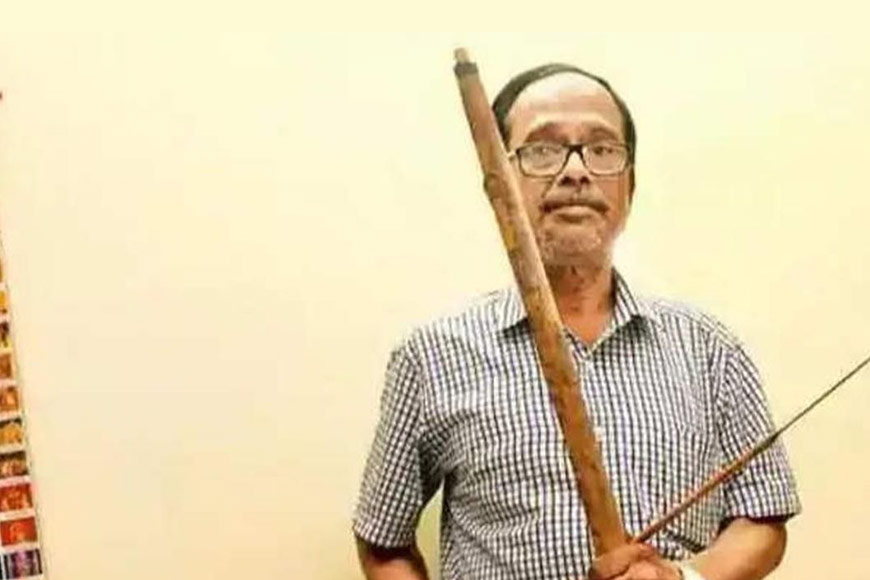 He had provided medical care to members of the Jarawa tribe, who hardly allowed other humans to enter their territory. But they allowed Dr. Ratan Chandra Kar to enter their territory during his posting in the Andaman Islands for years, especially during the measles outbreak of 1999. Dr. Kar receives the Padma Shri in the field of medicine this year for his unwavering medical assistance to the Jarawas, one of the world's most endangered human tribes. Dr. Kar is now 66 years old and lives with his family in Bangalore. He was happy at the news and said: "It is overwhelming when your work is recognised in such a manner. Getting an award from the president is a great experience. My family and I are really happy to know that my name is there on the list of awardees."
While Dr. Kar was posted in the Andamans, he went beyond just his duty as a doctor. He was an adventurous soul and had no inhibitions when he went to the Andamans. He made door-to-door visits to befriend the local people and learned the local languages to communicate with them better. He put the tribes at ease, and many local Andaman tribes began to trust him as if he were one of their own. But the best part of his professional life was when Dr. Kar was posted at Kadamtala Hospital, about 90 kilometres from Port Blair, in 1999. This area was deep inside the 700-square-kilometer forest reserve of the Jarawas, one of four ancient Negrito tribal communities indigenous to the Andaman Islands. This is a protected area, and no tourists or anyone from the outside world is allowed entry. This has primarily been done to protect the Jarwas from disease and death and preserve their line so that they do not go extinct. Also, because this tribe has been isolated from other humans for centuries, they are hostile toward them.
Anthropologists believe these tropical forests have been home to the Jarawa people for nearly 30,000–50,000 years. As Dr. Kar puts it, "You have to show respect to their medicine system too, just like I did. I used my medicines as supplements. I went there in 1998 as a medical officer at Kadamtala Hospital. In November 1998, I became the hospital's administrator. They used to come to Kadamtala Hospital. Andaman adim janjati vikas samiti members would accompany me initially, and then I would give medical coverage to the tribe." Dr. Kar would walk from Kadamtala to remote areas to attend to those requiring medical attention. It took him four to five months to learn the language a bit and a year to speak it fluently. He was posted there until 2012. Dr. Kar recalled that no one was allowed to stay with the Jarawas in their villages. The police and doctors were allowed to visit them, and they had to report back at the headquarters.
Braving all odds in 1998, Kar agreed to travel to Jarawa territory to fight an epidemic that was then ravaging the area and posing a threat to the very existence of this endangered tribe. He first started treating people of the indigenous group at Kadamtala and Lakhralungta, slowly winning them over. He became their friend. Armed with poisonous bows and arrows, Jarawas are otherwise known for their ferocity, and they do not like outsiders venturing into their territory, which is accessible only through difficult terrain, sea voyages, and walks through dense jungles. Dr. Kar's wife, Anjali, always supported her husband's efforts to save the Jarawas from extinction, while their sons Tanumoy and Anumoy, as well as countless friends, were frightened for his life. Dr. Kar, however, took up the challenge as he knew such opportunities come once in a lifetime. He already had experience handling tribal communities during his service in Nagaland.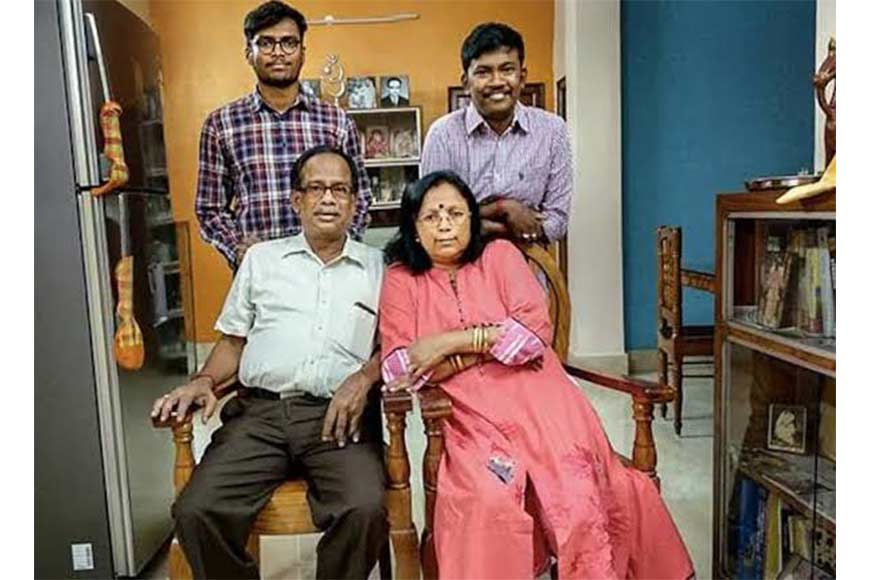 "That was the turning point in my life as I left for Kadamtala in Middle Andaman, which is nearly 120 km from Port Blair. While travelling to Kadamtala, I was a bit nervous thinking about the possible reaction of the Jarawas. Will they accept me, or will they attack me? But they needed medical attention to save them from measles, conjunctivitis, etc.," Dr. Kar told PTI. After more than five hours of travel, Dr. Kar and his team reached Kadamtala jetty and took a 45-minute dinghy ride to Lakhralungta, one of the territories inhabited by the Jarawa tribe. "I was carrying coconuts and bananas as gifts for the Jarawas. I saw a group of them standing at the beach and looking at us. Some of them, armed with bows and arrows, swam and came close to the dinghy. I got down from the dinghy and slowly started walking toward them. I was scared, anxious, and excited. I saw a thatched hut and smoke billowing out from it. As I was walking slowly towards the hut, the rest of the Jarawas started following me. I entered one of the huts and saw a wounded Jarawa. He suffered an injury while hunting a wild boar. I applied some medicine and did the dressing, then left the place and came back to Kadamtala," Dr. Kar said in his interview with PTI.
The next day, when he went to Lakhralungta, he noticed changes in the behaviour of the locals. They were in a welcoming mood as the wounded Jarawa responded well to the medicine. The children hugged him too. Since then, the Jarawas have referred to him and his four teammates as "mitajiley" (friends in their language). Over the months, Dr. Kar worked hard in a challenging situation and is credited with bringing them back from the brink of extinction during a measles epidemic in 1998–99. He grew friendly with the Jarawas and became accustomed to their unique traditional customs and habits. The physician also recalled an incident when a Jarawa boy, looking up at the sky, told him, "maiukaipangnangchaddhahumo" (my mother is there, sleeping in heaven), as if pleading with him to bring her back.