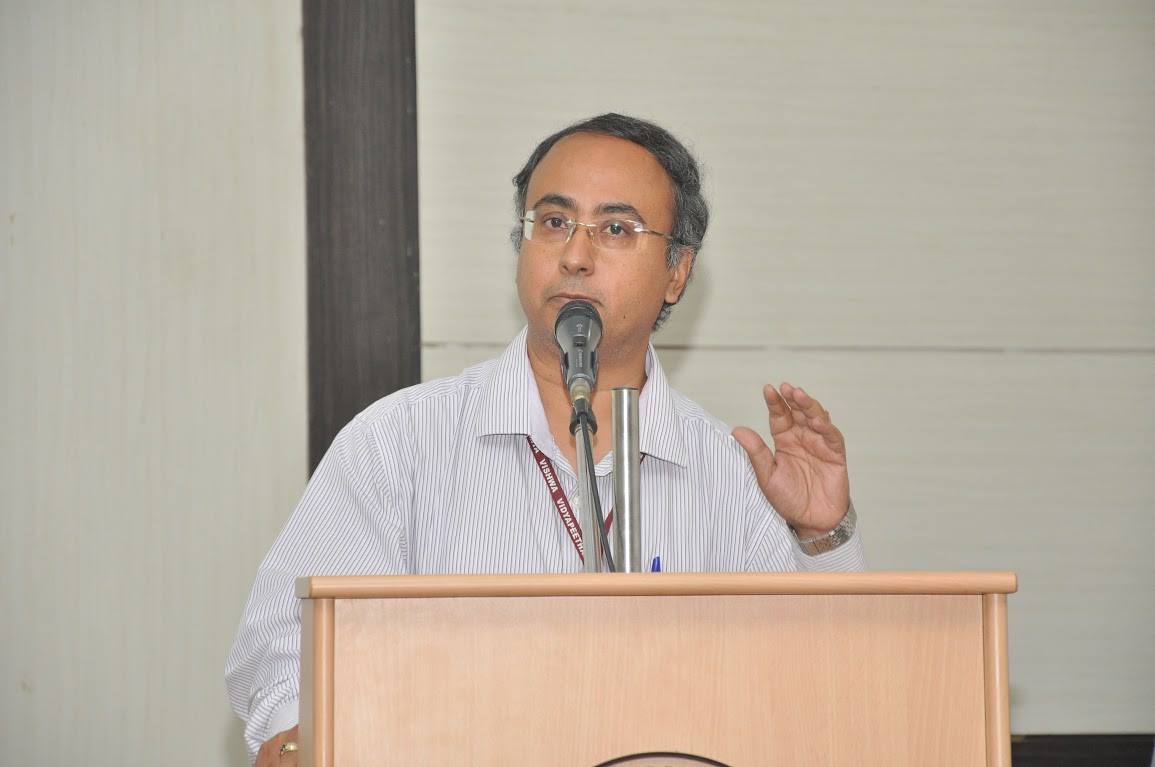 While plastic has many valuable uses, we have become addicted to single-use plastic products — with severe environmental, social, economic and health consequences. Around the world, one million plastic bottles are purchased every minute, while up to five trillion plastic bags are used worldwide every year. In total, half of all plastic produced is designed for single-use purposes – used just once and then thrown away.
We are surrounded by plastics. Much of our furniture, clothing, electronics, and food packaging is made from it. Over the past decades, natural materials used in manufacturing such as paper, glass, and cotton, have been replaced by plastic. We know that this ubiquitous use of plastics has led to extreme plastic pollution of our environment. However, plastics aren't just an environmental issue. As pointed out by toxicologist Prof. Dr. Dick Vethaak "we are dealing with a human health issue as well".
Plastics may affect our health via three pathways: We eat, drink and breathe microplastics every day. These small plastic particles may harm our health once they have entered our bodies; Plastic products contain chemical additives. A number of these chemicals have been associated with serious health problems such as hormone-related cancers, infertility and neurodevelopment disorders like ADHD and autism; When plastics and microplastics end up in the environment, they attract micro-organisms, such as harmful bacteria (pathogens). If microplastics containing these pathogens enter our body, they may increase the risk of infection.
Microplastics are plastic particles that are 5 millimetres or less in size. Some forms of plastic are even a million times smaller than a millimetre: these are nanoplastics. Microplastics have been found everywhere in our environment, from the deepest ocean trenches to both poles, and on top of the Himalayas. Microplastics have also been found in many consumer products such as seafood, honey, beer, water, salt, fruits and vegetables. Due to the contamination of our indoor and outdoor environment by plastics, we eat, drink and breathe plastics every day. Plastics are not biodegradable and bacteria known to cause human diseases tend to grow on the plastic surface.
Approximately 8 million tonnes of waste plastic enter the Earth's oceans every year, causing damage to the aquatic ecosystem and forming large ocean garbage patches. Plastics including microplastics are now ubiquitous in our natural environment. They are becoming part of the Earth's fossil record and a marker of the Anthropocene, our current geological era. They have even given their name to a new marine microbial habitat called the 'plastisphere.'
With more and more alarm bells ringing about the suspected health risks that plastic poses, new scientific research is needed now more than ever. Plastic recycling is necessary because almost all plastic is non-biodegradable and thus builds-up in the environment causing immense harm. Since the beginning of plastic production in the 20th century, until 2015, the world has produced some 6.3 billion tonnes of plastic waste and the global recycling rate of plastic was only 9%, while 12% was incinerated and the remaining 79% disposed of to landfill or to the environment including the sea.
Scientists and environmentalists are working on different ways to reprocess plastic waste into new products. When performed correctly, this can reduce dependence on landfill, conserve resources and protect the environment from plastic pollution and greenhouse gas emissions.
Recently, Jhargram town in West Midnapore district initiated a revolution of sorts when Sanjeeb Mitra, director of Jhargram Art Academy decided to refurbish the floors of the academy with colourful tiles recycled from single-use plastics. He was introduced to this unique tile by a brilliant son of the soil and renowned scientist Dr Shantanu Bhowmik, a much-respected name in the scientific community globally. What better way than to begin this journey of transformation from the town where he was born and spent his growing up years.
Dr Shantanu Bhowmik, Head, Research Programme, and Professor, Department of Aerospace Engineering, Amrita Vishwa Vidyapeetham, Coimbatore, is well-known for his contribution towards development of lightweight bullet-proof composite. He has also made pioneering efforts in recycling of thermocol which contributes to around 7600 tonnes of waste every day. Under his aegis, Akash Vineet, Akash Jayakumar and Abhihas Balaji, all students of the Department of Aerospace Engineering at Amrita Vishwa Vidyapeetham, developed a technology to convert single-use plastics into products like floor tiles, roof tiles, etc.

For years, Dr Bhowmik witnessed plastic waste strewn all over. It affected him deeply to see the volume of plastic waste generated on campus. The enormity of the problem stayed with him and the issue found resonance with his students, who commenced the project in July 2018. He also gave them the recycling solution to start with. In eight months, the trio had seen good results. But they still had some way to go. They knew how to recycle, but did not know how to utilize the recycled material.
After becoming part of Amrita TBI (Technology Business Incubator), the team got a grant of Rs 10 lakh in February. In March 2019, before they graduated, they incorporated a company. Their company, R Cube Plastics, started production of pavement and roof tiles from recycled plastic in February 2020. Jayakumar is CEO and MD, Vineet is COO and Director, and Balaji is VP – Production. Dr. Bhowmik proudly plays the role of scientific advisor, for free.
The trio under Dr Bhowmik has been engaged since March 2019 in testing, certification and expanding research and development. By June, the team was testing the compression with a block from the raw material. That's when the idea struck: why not make it a tile? The team wanted it to feel like a prototype, so they used waterjet cutting to give it the shape of a tile.
There were multiple challenges. The product had to be aesthetically appealing to be accepted. Production speed had to reach a certain level, and the ability to cater to larger volumes was also kept in mind. High-end machinery was required to make good looking tiles in high volume and college equipment was inadequate. So, they started outsourcing. They tested it for load, gave it to a mould designer. By September 2019, they had a minimum viable product from the trial mould.
The next phase involved testing the market. The team went to four trade exhibitions, across Coimbatore, Chennai and Mumbai, where they could showcase the products to real estate players and architects, among others. People could walk on the tiles to demonstrate their strength. A lot of feedback from the potential customers was logged in, across factors like design and load.
At Plastivision, R-Cube was one of the 10 start-up companies from India chosen to showcase their goods. In the long term, R-Cube aims to create a circular economy, end-to-end. This means creating an ecosystem to source the plastic to be recycled. The current capacity with R-Cube is to process 10 tonnes of plastic a month, if one considers a 10-hour workday. From NGOs and other sources, R-Cube estimates sourcing about 1 ton a month. The rest will have to come from the waste economy manifest as kabadiwallahs. Initiatives to build awareness and create sourcing channels might help. The sourcing challenge is important in more ways than one. While a roof tile from R-Cube would cost the same as a cement tile at Rs.60 per square feet, it could come cheaper if the raw material cost comes down.
A clay tile would cost anywhere between Rs. 30 to Rs.120, but the R-Cube tile has other inherent advantages. With thermal conductivity lower than clay or asbestos tiles, it can provide better insulation to the home. Using NABL accredited labs' certification, the makers contend that the product doesn't chip off or crack, will not have colour fading, is algae resistant, is easy to clean and maintain and low weight. A tile would weigh 500 grams, as against a clay tile's 1.5 kilos. While clay and cement tiles have no value at the time of replacement, R-Cube's offers market rate of the plastic.
Last Year, Dr Bhowmik was in Kolkata to meet young entrepreneurs and encourage them to create wealth from recycling plastic waste. The prefabricated paver blocks that he has developed from plastic waste are light, fireproof and five times more durable than conventional concrete blocks. They are all climate-friendly building material as well. He has also developed fibre boats (both manual and mechanised) and he intends to introduce this to the boat makers of Balagarh. Two full grown trees are chopped to make a boat and it takes half-a-century to grow a tree. If boats made of recycled plastic can replace the conventional boats, it will be far more affordable, environment-friendly and energy-efficient.
In July 2020, Dr Bhowmik participated online at UNESCO's Peace Mission where he spoke on ways to curb plastic pollution and recycle plastic waste to make low-cost furniture and home decor materials. His idea was applauded and he was honoured with UNESCO's 'Leadership and Excellence Award.'
Dr Bhowmik's parents live in Jhargram town. Shantanu is not only a gifted scientist but he is also a painter, an accomplished singer and an authority on spiritualism and philosophy. He was working abroad and was doing really well yet in 2013, he left his job and came back to India to join Amrita University when his spiritual guru 'Mata Amritanandamayi' summoned him.