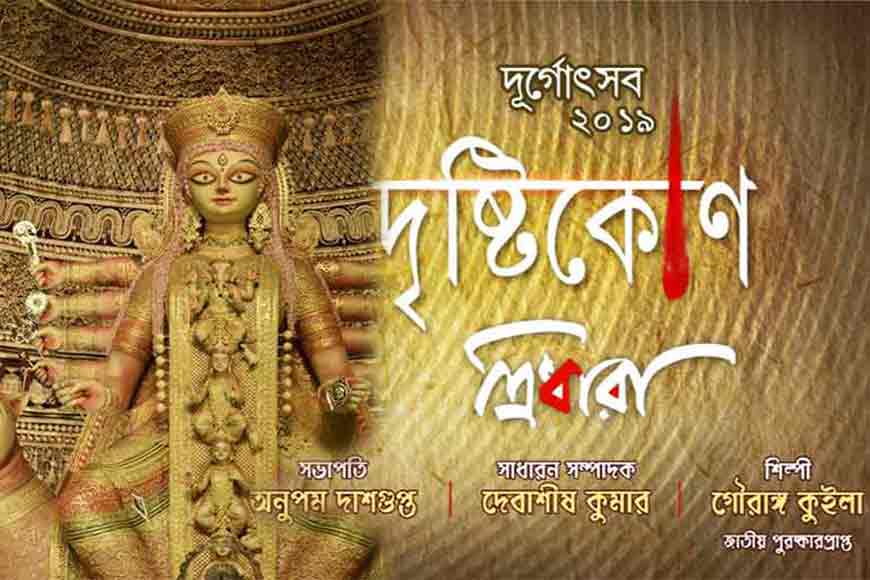 Tridhara Sammilani's festival is one of the many attractive pandals you get to see around Durga Puja in South Kolkata, and its mesmerizing themes awe the masses with its creativity. This year, the club will present you with a point of view -- literally, 'Drishtikone,' or perspective.
The theme questions our perspectives, and the fact that something so abstract is so very organic and constantly changing. What is one man's perspective, might not be another's. Changing perspectives is a decisive factor which plays a vital role in life. The man behind the unique idea is no other than award-winning theme maker and artist Gaurango Kuilya. The theme song of one of the largest pujas of south Kolkata has been written by the popular singer Anupam Roy, famous for his nostalgic tunes.
Head over to Tridhara Sammilani to see how the club interprets this sui generis theme to present a new, well, outlook, so to speak!