Durgapur teacher becomes first person to be India's COVID 19 vaccine trial volunteer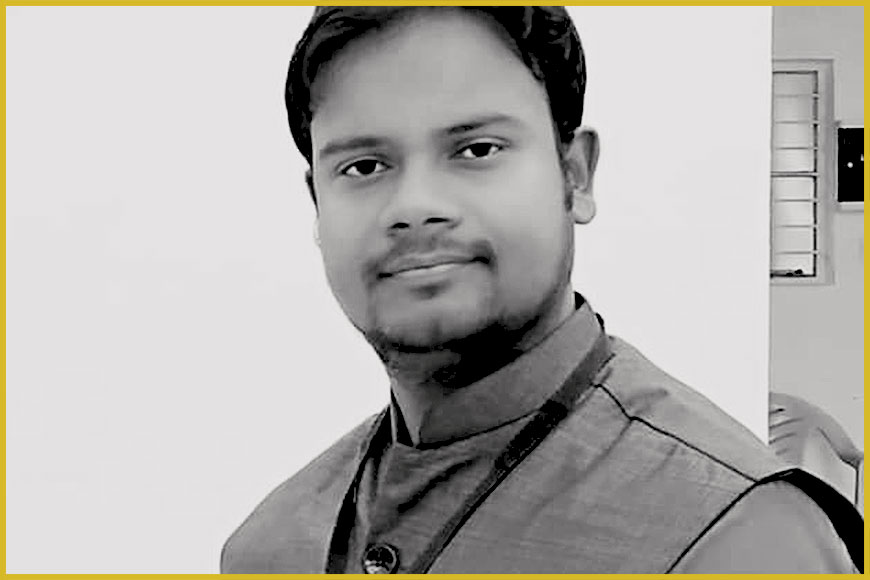 As corona virus cases continue to rise across the country, the government's top priority has been the development of an indigenous vaccine against COVID 19. The Indian Council of Medical Research (ICMR) has joined hands with Bharat Biotech International Limited (BBIL) of Hyderabad to develop two indigenous COVID-19 vaccines -- COVAXIN and ZyCov D. After undergoing several stages of trial, the vaccines are now ready for human clinical trial and Chiranjit Dhibar, a 30-year old teacher from Durgapur, who volunteered to be a part of the project recently got a call from the apex committee. He was contacted by ICMR and now he is expected to reach Bhubaneshwar next week where the vaccine will be administered on him at the ICMR Centre. He will become the first person to participate in the human trial of the COVID-19 vaccine in India.
There is a lot of risk involved in this procedure. The vaccine may have serious side effects and can even be fatal but Dhibar is determined and nothing can change his decision. He says, "I am not scared, this is an opportunity and not everyone gets such a chance. Even getting out of the house on a motorcycle now is a chance. I don't want to miss this opportunity. Like a soldier fights for the country, they needed my body for the war against COVID-19 that has to be won. I am ready to help."
Dhibar had applied to ICMR on April 27 via e-mail to consider him as a volunteer for the clinical trial of the vaccine. More than 50 people from West Bengal had applied to undergo the clinical trial of the vaccine but Dhibar is the only one to have received a call back from ICMR. Now he is all set to head to Odisha. All his colleagues at Kanksar Manikara Primary School are very happy and feel proud of Dhibar.
There is a list of 12 institutes across the country where the clinical trial is to take place. Dhibar has been told that he will be required six times and is not yet sure whether he will have to stay there for the entire period of time. There will first be a medical test followed by the first and second trials which will happen in a succession of 7, 14 and 28 days.
His family was initially worried but has later supported the cause. His parents were initially hesitant about his decision, but once they realized their son is doing something for the welfare of the country they gave their consent. 'I was hesitant at first. But since my son is doing it for the welfare of the country, I am proud of him. I wish he comes back healthy,' said his father Tapan Kumar Dhibar, an employee of Steel Authority of India (SAIL). His mother Pratima Devi is a housewife and she said, 'I am aware of the risks involved but my son has dedicated his life for the country and I support his decision whole-heartedly.' He is an inspiration for his younger sibling, Amarjit, who studies in a college in Kolkata and many youths who have come forward to volunteer in the war against COVID-19.