Eden Gardens Buffet with 50 dishes from Ilish to Posto for Bangladesh PM Shaikh Hasina!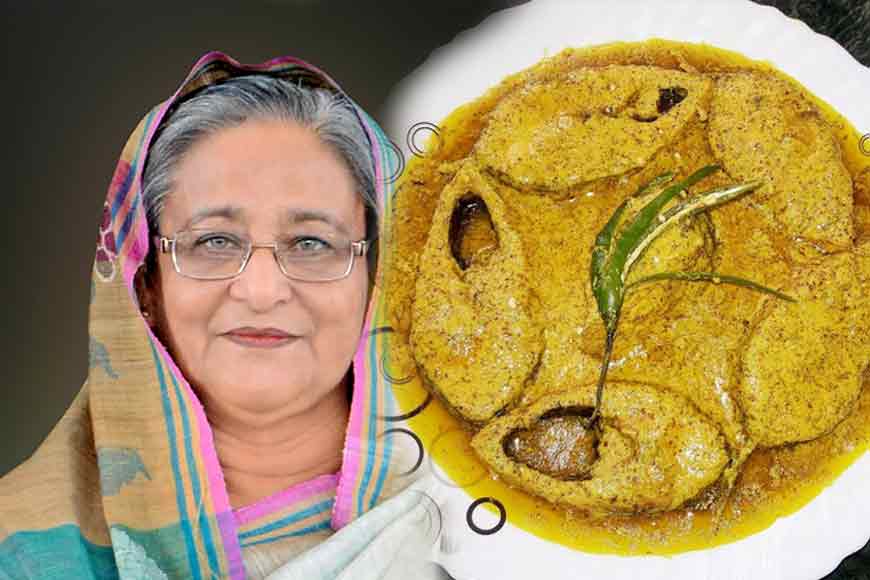 As India and Bangladesh cricket teams fight it out at the Eden Gardens this month, dignitaries on the sidelines will have a gala gourmet delight. The Cricket Association of Bengal (CAB) plans to have a 50-dishes spread from Gangar Ilish to Posto delicacies. This is primarily in honour of Bangladesh Prime Minister Shaikh Hasina who will also be in the audience to watch the match. Other than her there will be all living captains of India present from Sachin Tendulkar to Rahul Dravid and many more.
The fish delicacies other than Hilsa, will include Sorshey Pabda, Bhetki Paturi and Daab Chingri. Bengali special and signature dishes of Shukto, Chhanar Dalna, Fulkopi Roast will also be there. However, the final menu will be decided by Maharaj himself. It is known that Sourav Ganguly himself loves the royal Bengali dishes a lot. Shaikh Hasina will also be gifted a designer saree and other gifts from Biswa Bangla. The match anyway will have a royal touch and will be first in many things – from the first pink ball, to the first day-and-night Test, to Gold Coin used for the toss. So the Royal Luncheon on the side-lines is also an addition to that grandeur.