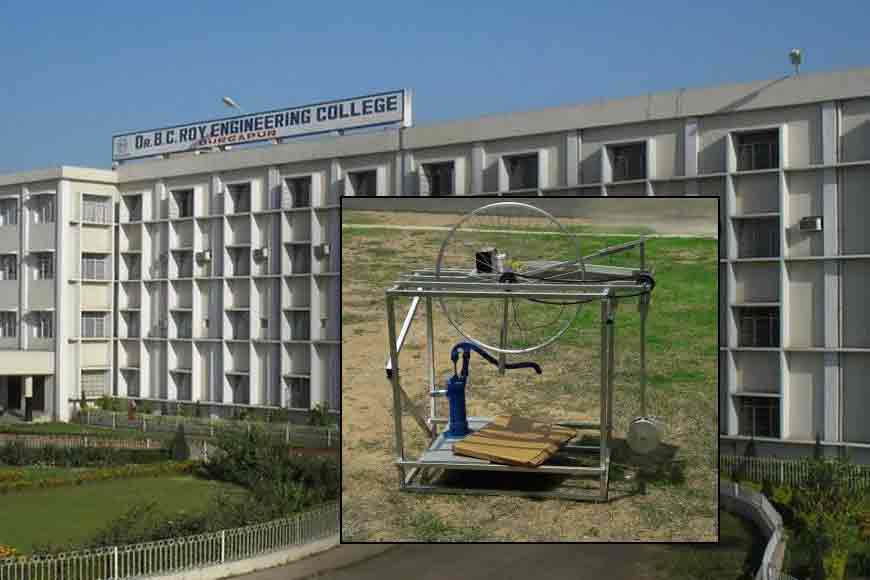 Teachers at BC Roy Engineering College of Durgapur are excited as 11 of their students from the Mechanical Engineering Department have made them proud. They have invented a low cost solar energy operated pump that will not only help to draw groundwater for various tubewells in rural areas, but will also help in providing water for irrigation.
As we all know the world is heading towards sustainable energy of which solar energy is a major contributor, the need to use such pumps on a larger scale in rural areas is an absolute necessity. These engineering students thus experimented with solar energy and made a simple pump that can be installed even near tubewells in rural schools and in the farmlands. Since this solar pump will come at a low cost, it will be a boon for poor farmers of rural Bengal. It will also help in solving the drinking water problem as well as irrigation water.
What is best is the pump will cause no pollution and since it will be run on solar energy, sustainability of the usage is also ensured. BC Roy College authorities are keen to start selling these pumps in bulk in rural areas at less than Rs 10,000.