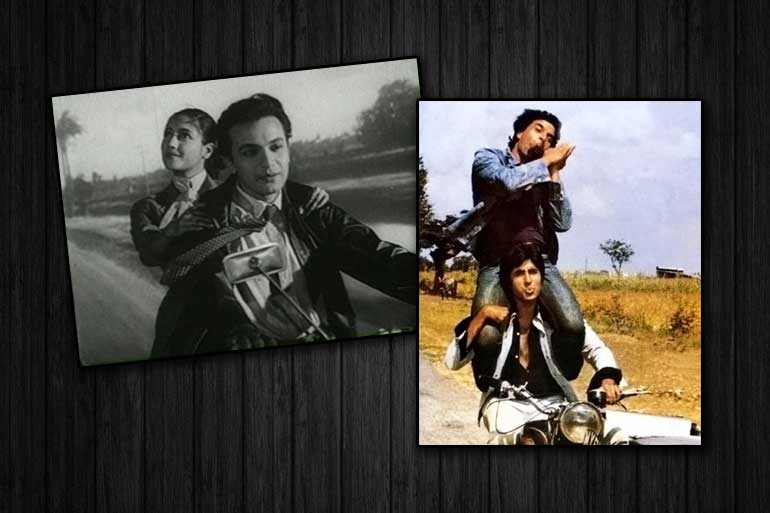 Literature broadens its horizons in Calcutta University as the English post-graduate department goes through a major remodeling. Literature, Music and Films are all forms of art which have existed as separate entities and have often merged and complemented time and again, find its convergence at the doorstep of Calcutta University. The University which has been following the age-old classical literature syllabus since ages, has incorporated a contemporary approach by including various aspects of music, film and literature keeping in mind the interests of the readers. This much-needed change coming after eight years will truly turn out to be revolutionary and bring in much-needed gush of fresh air to the people who were exhausted with the idea of constricted classical literature.
From the forthcoming academic year, the English Department will encompass popular fiction, children's literature, film and literature. Children's literature will include Harry Potter and the Philosopher's Stone, Thakumar Jhuli, Arabian Nights, Sonar Kolla, The Jungle Book, Winnie-the-Pooh and many more. Popular culture would feature music comprising of the Beatles, Cole Porter, Bob Dylan and graphic novels including Maus, Persepolis. The films under this category would be Sholay and Saptapadi. The film and literature section would comprise of Charulata, The Godfather, Maqbool and others.
According to the faculty, this change was inevitable and would offer more choice to the students.
"I think it is a welcome decision, but we must make sure that classical literature does not suffer because of the intrusion of popular culture. The balance between the two should be perfect. I also believe that students must be in a position to comprehend these aspects from a critical angle," said a CU English Professor on condition of anonymity.
Despite incorporating contemporary approach, the syllabus comprising of Milton While Chaucer, Shakespeare, Pinter Eliot, Beckett will also be there. Many feel this would be a perfect balance between classical and contemporary literature and would be more enticing for students. Paramita Das, a former English student of CU, said, "We knew that it was coming, literature and cinema would fraternize eventually as both reflect the social, political and cultural milieu of their respective ages and time. If world cinema and music are incorporated, students would develop a global approach pertaining to world literature.
"Sholay and Saptapadi bear a full retrospect of two different cultures residing within the same geographical and socio-political boundary. This might enable people to embrace cultural diversity instead of fighting over it," she added. Another former CU English student, Somraj Banerjee said: "I believe it is a great initiative to incorporate movies in the syllabus as we are now in the age when the horizon of literature has broadened itself and it is time to focus on the different aspects of literary enterprises." "Movies are a reflection of the society that we live in and teaches us to communicate and imagine things. My post-graduation will be over by the time the new syllabus is incorporated. My juniors are truly lucky in this context," said Tannishta Roy, 2nd-year-student of Masters in English Literature.
While, Anisha Dwivedi, 2nd year CU student of Masters in English Literature believes a great effort to nudge young people on gaining insights on the nuances of storytelling is needed as it helps to broaden their horizons, leading to an increased interest in the days that have long passed us by. Arpita Kundu, another 1ST year student pursuing Masters in English under Calcutta University however, has a different perspective to share. "It is an overwhelming opportunity for us to understand literature in a different way. But again, these modern fiction and films lack the depth of classical literature and hence do not hold importance in terms of literary theory unlike earlier works of literature."