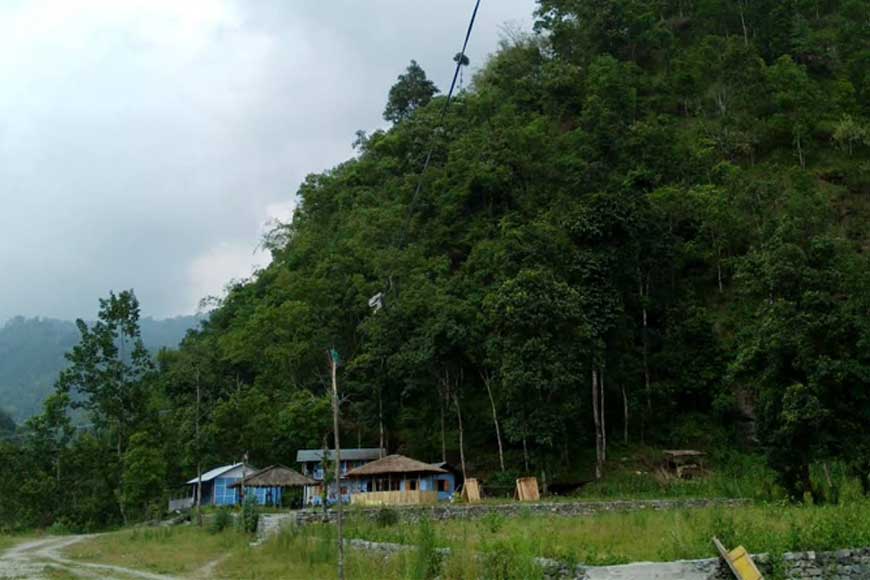 Just when summer threatens to knock at the doors and the urban milieu seems to snuff the very life force, the weary soul yearns to retreat amid nature and rejuvenate the fatigued body. It is then the majestic mountains with their verdant green stretches beckon the weary traveler, to take refuge. But then, most of the well-known destinations close to Kolkata, including our very own 'Queen of Hill stations, Darjeeling' turn into over-crowded fair ground during the holiday season.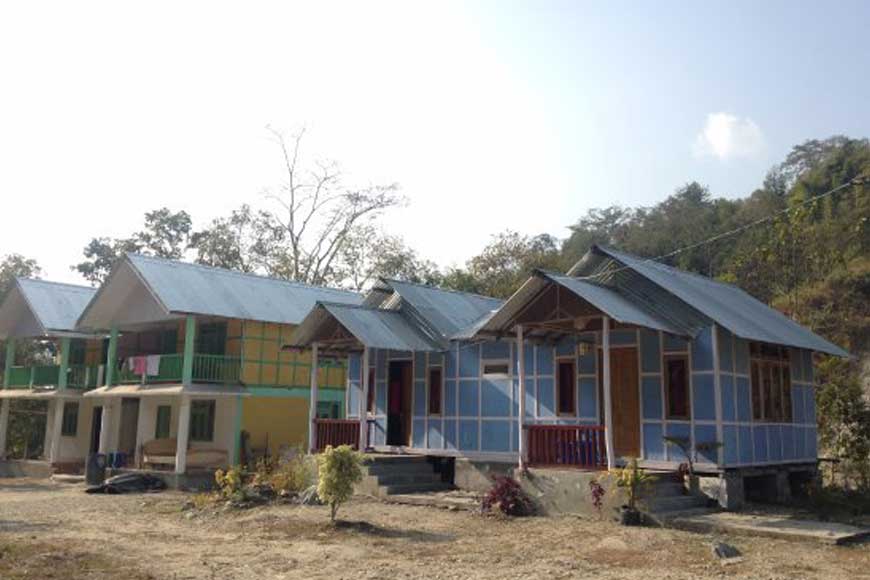 So, if you are looking for an off-beat destination to escape the maddening tourist hordes and relax in a serene spot tucked away in some obscure corner of nature's vast canvas, your search ends at Bidyang. Bidyang aka Bidhyang is a tiny hamlet on the banks of Reli river that lies on the foothills of the majestic Eastern Himalayas, very close to Kalimpong. In fact, the majestic Teesta and Reli River confluence lies just seven km from Bidyang Valley.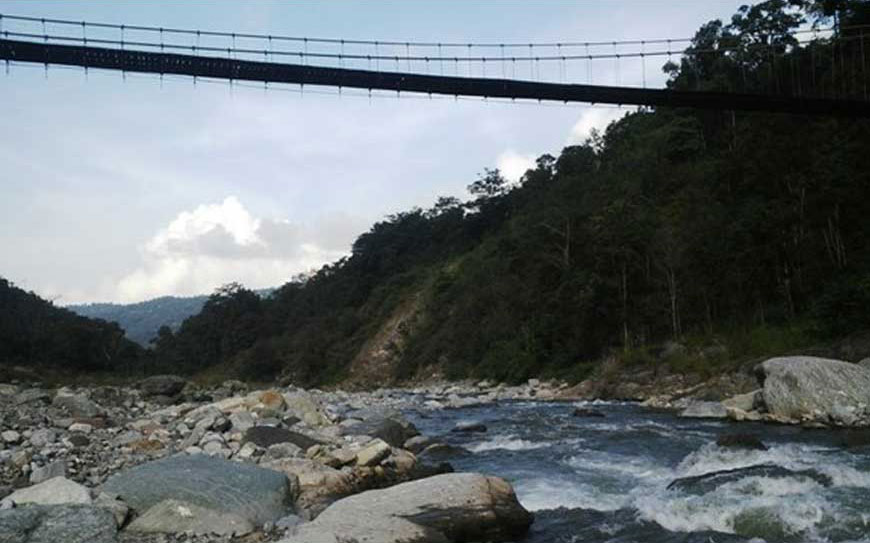 Bidyang is like a picture postcard with magnificent and vivid landscapes. The meandering river, unending stretches of majestic oak, pine and fir trees, narrow roads, tiny houses, humble residents, and misty weather combine to make Bidyang heaven on earth. The tranquility of nature is busted by the day-long chorus of birds who never tire of chirping and singing from dawn till dusk. As evening descends, the village prepares to call it a day. Darkness envelops the village gradually and everything becomes quiet. The stillness is shattered by the abrupt night flight calls of flocks of nocturnal migratory birds flying above the village, or sometimes the owl hooting at night or the droning sound of crickets. Here glow worms fly fearlessly, flickering and making myriad patterns against the charcoal canvas of the sky.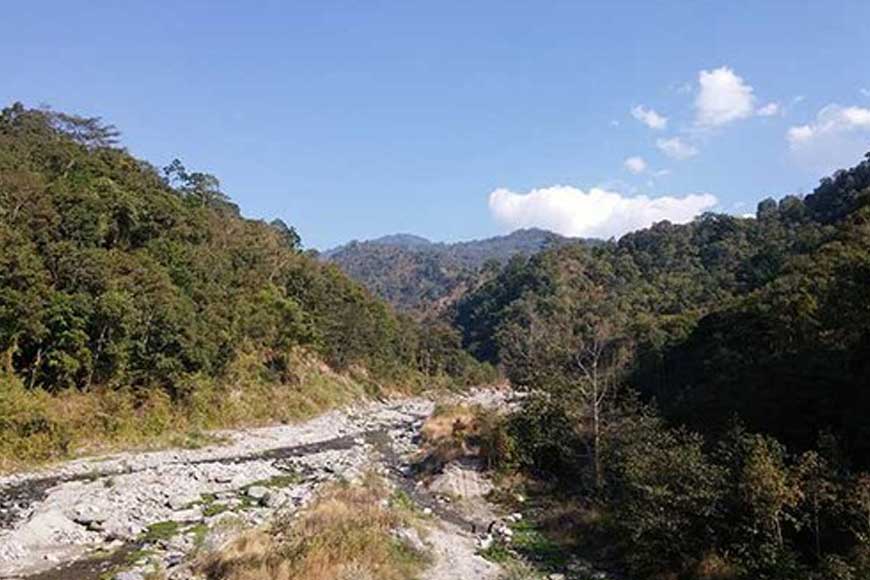 The place is ideal for those who want to experience the serenity of the hills and the endless bounty of nature. On full moon night, the village seems to be bathing in silver beams. It truly transforms into a fairly land and you are transported to your childhood days of fantasy and fables. You almost start viewing and believing in fairies and gnomes and the world of the good and evil as they exist in fantasy books.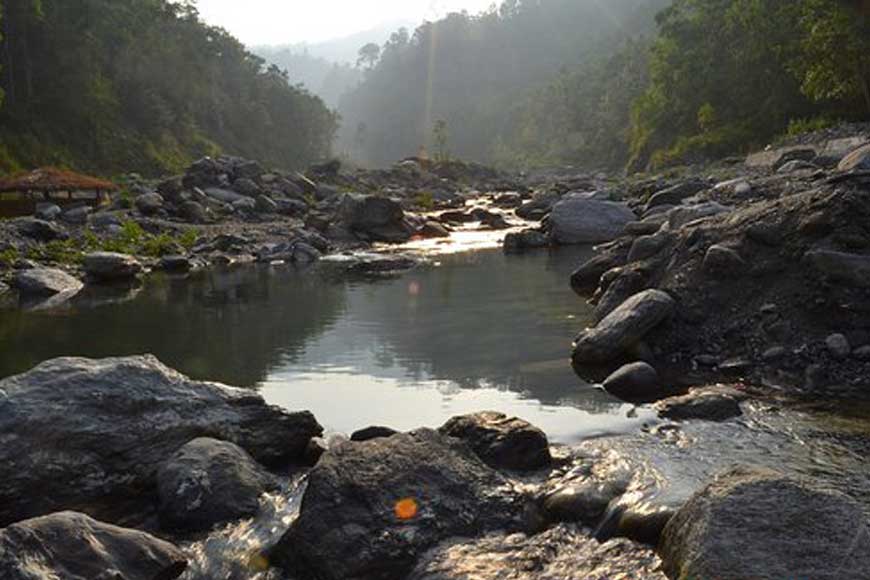 Situated at a height of 3,000 ft, Bidyang is also a rich treasure-trove of exotic flora and fauna. Locals grow vegetables and fruits in their kitchen gardens. Farmers plough in the nearby agricultural fields. Vast tracts of seamless lush green is such a welcome relief for the tired urban eyes. The village is home to many exotic birds, insects and butterflies. Facilities for adventure sports like rock climbing and river crossing are added attractions. The wooden hanging bridge of Bidyang on the river is magnificent. The view of Darjeeling Valley from Bidyang View Point is amazing. You can also visit several live-stock farms where fowls and turkeys are raised. There is a piggery and a barn where dairy herds including jersey cows are reared. Another fascinating spot is a man-made pond dug by locals who collected water from nearby hilly falls for years and now they have started pisciculture there.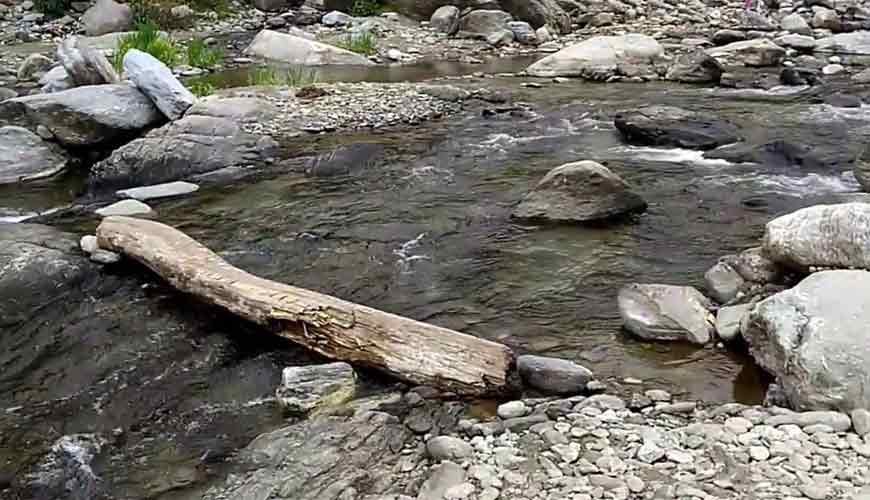 How to Reach:
You can board the train from Sealdah or Howrah station till New Jalpaiguri or take a flight to Bagdogra. From there, you can hire a jeep or car or taxi that will take you to Kalimpong. The three-hour journey through lush green nature is fascinating. Bidyang is located about 15 kms from Kalimpong and it takes around 45-50 minutes to reach the village.
Where to stay:
This off-route destination offers home stays for guests. There is a resort names Bidyang Doon Valley Nature Retreat that offers all modern amenities.
Places to Visit:
From Bidyang you can visit the banks of Reli River. In the monsoon the water level rises precariously but during winter, the river becomes shallow though the river current is very strong in the upper reaches. There is an orange orchard that is only 15 minutes' trek from Bidyang.